Who we are ?
 Our names are Hadrien (pronounce Ha-dri-en), David and Guillaume (pronounce gi-yom), and we are from Paris. Actually, we have been living in Paris our entire life (30 years more or less).
We hang out a lot, we visit Paris, we do some sightseeing, have some fun. And we love to experience new places and try new Parisian stuff. So at some point we thought: "Why don't we share all our knowledge and tips with tourists ?" That was the beginning of the website 🙂
Our goal : to share with you our experience, and to show you the best touristic spots in Paris, but also the most unusual things to do in Paris.
No ratings, here we only select the best. And we give you our Parisian's tip for each activity. Select your mood, your budget, your style, and we will provide you with a list of amazing things to do accordingly.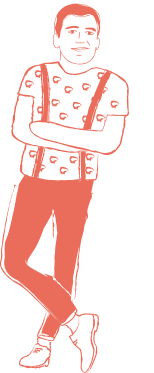 Hi, i'm Guillaume
I'm an entrepreneur and I love finance. My dream is to make you feel like an insider in Paris as fast as possible. I have traveled a lot and I know that the best discoveries are made when you feel at home 🙂  A bientôt 🙂
I like
I love to have drinks with my friends on the banks of the Seine, and in trendy bars. I like to spend time visiting museums and the new exhibitions. I feel drawn to good restaurants and outdoors sport places in Paris.
I hate
Obviously, I hate to take the transports during peak times, but what I hate even more is rude people and road hogs. As Paris is very touristic, there are a lot of scams, and daily-robberies, and that drives me crazy as well.
Hi, i'm Hadrien
I am an entrepreneur and even though I was born in Paris and I love to hang out especially on the right bank of the Seine with my friends and family, I always discover new Parisian places to experience! Maybe you will see me hanging around the Beaubourg area or near the Canal Saint Martin. A bientôt! ?
I like
I love window-shopping in Le Marais, to drive my scooter in the Parisian streets when it's sunny, to start a soiree with by getting a drink at Cour des Petites-Ecuries, to admire the Seine from the Concrete club whilst enjoying good techno music, save time by taking the Vélib, and play tennis in the middle of Paris.
I hate
I hate to take RER, to be running out of battery on my phone (hopefully, some bus stations have free sockets, and I hate oysters more than anything.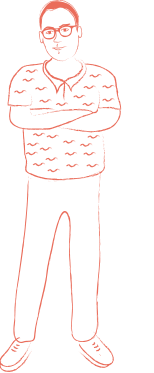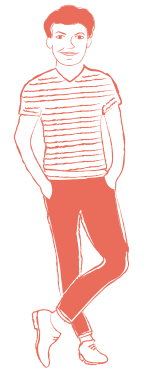 Hi everyone, I'm David
I'm a young entrepreneur and a geek too! I'm totally in love with Paris. Every week, I try new experiences and hear new stories about the city. Paris is a hive of activities! Whether you are interested in Art or Sport, or anything else, you'll find what you need in Paris.
I like
I really enjoy discovering the new trendy places where the Parisian youth usually hangs out. I literally worship burgers and good red wine (which is most of the time either Italian or French, I have to admit). As I told you, I'm a geek so I really love video games too.
I hate
I hate the overcrowded places: you will never see me at the Louvre Pyramid during a busy day… I hate the métro, even though like many Parisians I have to take every day, and above all, I hate when it's raining outside.