Prepare your trip
 Description
Orly airport is situated a few kilometers in the south of Paris.
The airplane companies that operate in Orly are the following :  Aigle Azur,  Air Algérie,  Air Caraïbes,  Air Corsica,  Air Europa,  Air France,  Air France,  Air Malta,  Alitalia,  British Airways, Corsair International,  Cubana de Aviación,  Eastern Airways,  easyJet, easyJet Switzerland,  Flybe,  French Blue,  Hex'Air,  HOP!,  Iberia, Icelandair,  Iran Air,  Jetairfly35, Norwegian Air Shuttle,  OpenSkies,  Pegasus Airlines,  Royal Air Maroc,  SATA International,  TAP Portugal,  Transaero Airlines,  Transavia France,  Tunisair,  Twin Jet, Vueling
Transfer to inner Paris
It is really well-served by public transport and other ground transportation services. We have a great article with the best means + prices, you just need to click here !
Roissy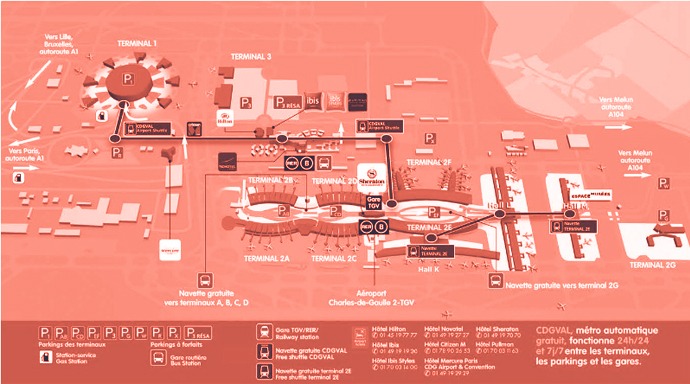 Description
It is the largest international airport in France. It is located in the north of Paris.
Transfer to inner Paris
There are many means to go to and from there. You can check our article for many more details for more infomation, click here !
It is a real question when we are on holidays ! Indeed we shall arrive at the hotel, flat or so at a specific time and need to live it at another time. And what if you just want to visit the beautiful city of Paris while you don't have a place to leave your luggage ?
Please note that if you are staying at the hotel, they will surely accept to safely keep your luggages in their place. It is usual !
For other cases, we did an article with 10 places we prefer to leave our luggages in Paris. And we hope that it will help you as it helped us a lot 🙂  You can read it here !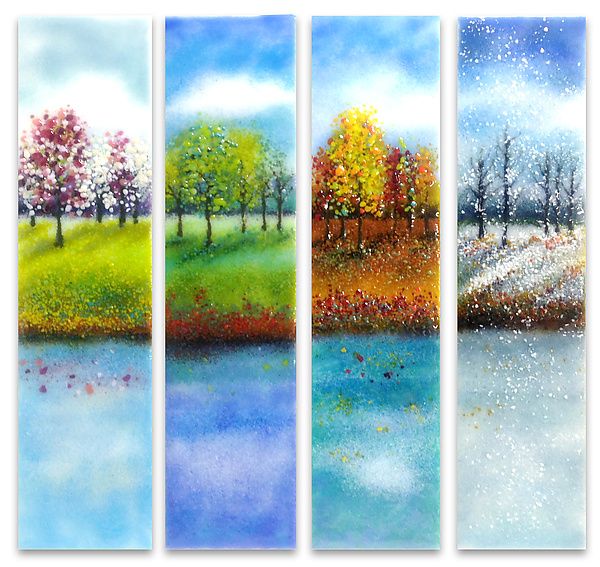 France is a country with a temperate climate. It has 4 seasons and yu will find below the average rainfall and temperature conditions : 
Minimum
Maximum
Rain in mm
SPRING
March
4°C
12°C
35
April
6°C
16°C
42
May
10°C
20°C
57
SUMMER
June
13°C
23°C
59
July
15°C
25°C
59
August
14°C
24°C
64
AUTUMN
September
12°C
21°C
55
October
8°C
16°C
50
December
5°C
10°C
51
WINTER
January
2°C
7°C
50
February
1°C
6°C
56
March
1°C
7°C
46
For the meteo in real time, you can have a look at our section weather.
Taxi, vtc, other transportations non public
We do have many ways to go from one point to another in Paris and near Paris (Disneyland, Versailles, etc). First, did you have a look at the public transport  article we have ?
For the other means of transportation, we made an article not too long ago on the different  means of transportation – non public – in Paris here !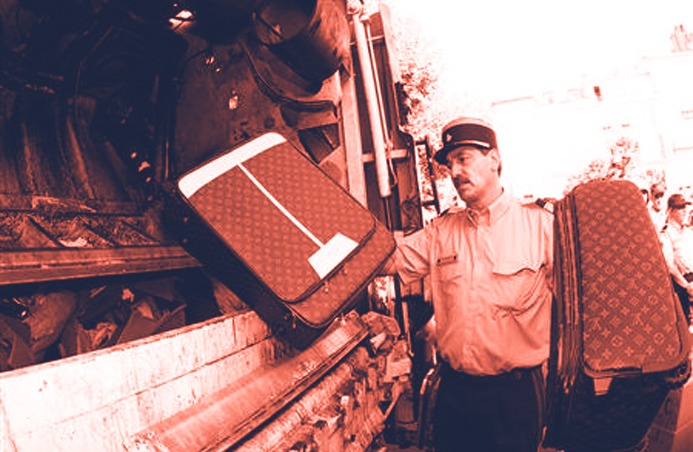 France is part of the Shengen Area. Thus the rules of the shengen area applies.
For citizens of European Union countries, a current valid identity card is enough to come to France.
For citizens of another country, a passport is mandatory.
Plus you need a visa for some countries. Please check this offical website for more information about your country.
You can also go ask to a french official in your country > follow the map here http://www.diplomatie.gouv.fr/fr/le-ministere-et-son-reseau/annuaires-et-adresses-du-ministere-de-l-europe-et-des-affaires-etrangeres-meae/ambassades-et-consulats-francais-a-l-etranger/
The consulates or embassy of your country is listed in the official website of the diplomacy here.
Open hours (shops, restaurant)
Shops are usually open from Monday to Saturday.  from 9am to 7pm. Many are closed on Sunday and public holidays. Except in the really crowded areas (le Marais, Opera, Saint Germain, Montmartre, etc)
Lunches are usually between 12am and 2pm and dinner from 8pm to 10.30pm. Please note that this is an average.
You can also look at our top 10 for the best places open on sundays  here.
What to schedule in advance in Paris?
Some restaurants needs to be book more than 2 weeks on advance in Paris. It really depends on the trend and the new places so it evolves. Thus we can not give you an exhaustive list here ! If you are looking for a gastronomic restaurant in Paris, we advise you to book it on advance. Better be booked before 🙂
We don't have museums such as the « musée des offices » you need to books several days in advance.
Unless you are looking for a guided tour. Then you shall book it on advance.
Some exhibitions (well many, but it depends :)) are really crowded and there is a huge waiting list for those ones. For example when the new fondation Louis Vuitton opened with the Chtchoukine exhibition on eraly 2017 then there were a 1 month waiting list…
Finally we advise you to look at our exhibition section. If you are really interested by one, then you shall book it as soon as possible … if possible ! 
Internet, WiFi, Communications
Wi-Fi is widespread and available in 300 public places + in many cafes, restaurants, flats, airbnbs You just have to ask.
As we have the fiber optic available in France, you shall have a really fast connexion.
Plus, as you surely know if you are an european citizen, the international roaming within EU is now free ! This means that if you have a SIM card from an EU country then your operator can't charge you any additionnal charges for using your SIM in France (calls ,sms, data). Thus you are able to look at our website from anywhere with a mobile phone 🙂 
The standard voltage is 230 V and the frequency is 50 Hz in France.
FREQUENCY
If the frequency differs from the one in your country, you can try to use the appliance for a short time at your own risk.
VOLTAGE
If the standard voltage in your country is in between 220 – 240 V (UK, Europe, Australia, Asia and Africa), then you can use your electrical devices without problem.
If the standard voltage in your country is 100 V – 127 V (America), you will need a voltage converter in France.
In both cases, you will surely need a power sockets as France used the plug C, which differ from many countries. You can find those on many places, on internet and at the airport.
You can have a beer in a pub or a restaurant from age 16.
You can enter in a nightclub from age 18.
You can not use any illicit drugs (well … all drugs except alcohol, cigarettes and cafeine) in France. The law enforcement is pretty hard : you won't go to jail for a small pack. But i twill cost you a lot 🙂
Oh and for smoking cigarettes, you can smoke outside. But as in nearly all occidental countries, it is not allowed to smoke on public interior places (restaurants, pubs, nightclubs, etc). Many places do have a "fumoir" which is a tiny room where you are allowed to smoke, with other smokers !
Here are the useful numbers you may need !
Police : 17 – free from anywhere
Fire service : 18 – free from anywhere
Ambulance – SAMU : 15 – free from anywhere
Pan-European emergency assistance : 112 free from anywhere
SOS Doctors: 01.47.07.77.77
SOS Dentists: 01.43.37.51.00
Night pharmacy : 01.42.25.49.95
If you have lost an item in Paris : 01.55.76.20.00
Police Prefecture : 01.45.31.14.80
We love the public holidays. It is an institution in France. The restaurants and cafe are usually open. The shops in the inner center are usually open, many museums are still open and no bank are opened at all.
| | |
| --- | --- |
| 1 January | New Year's Day |
| Between 22 March and 25 April | Easter Monday |
| 1 May | Labour Day |
| 8 May | 1945 Victory Day |
| 40 days after Easter | Ascension Day |
| 14 July | Bastille Day |
| 15 August | Assumption Day |
| 1 November | All Saints' Day |
| 11 November | 1918 Armistice |
| 25 December | Christmas Day |
Visitor information services
We do have a lot of recommandation and tips in this website. Our goal is to give you the things we like in Paris in order to help you make your best journey.
However if you wish to go to a tourist information center, for tickets or so, then here are the adress :
Paris Rendez-vous welcome centre
29, rue de Rivoli 75004 Paris
Metro: Hôtel de Ville / Châtelet
Paris Tourist Office partner
99, rue de Rivoli 75001 Paris
Metro: Palais Royal – Musée du Louvre
Gare du Nord welcome centre
18, rue de Dunkerque 75010 Paris
RER: Gare du Nord – Metro : Gare du Nord
Pyramides welcome centre
25, rue des pyramides 75001 Paris
Metro: Pyramides
Gare de l'Est welcome centre
Place du 11 novembre 1918 75010 Paris
Metro: Gare de l'Est
The Paris City Council collects a tax in any accommodation. It varies from €0.30 to €1.50 per person and per day. It is usually included in the price of rooms when you book. But we never know 🙂
BUS
We have many bus lines in Paris, as we love to use public transport (less pollution, better planet). It is really convenient for short and mid distance and it allows you to visit Paris as well 🙂 For your directions, you can look at the map below, or just ask at any bus driver or personal from the RATP.