Public Transports
METRO / RER / TRAMWAY
The metro (or subway)  is really convenient when you are traveling in Paris, as there are many subway stations in Paris. The price is the same for all stations (from 1,30€ to 2€ a journey)
The RER (Paris train) is the best to go from one point to a really far point (for example when you want to go to Versailles or Disneyland…). The price varies on your position and your destination. Thus careful when you buy a ticket: make sure it includes both your departure and arrival.
The Tramway is really useful when you are at the edge of Paris, and want to travel on the edge. Indeed the lines of tramway are all around Paris !
Those transport means usually work from 5:30 am to 12:30 am during weekdays and from 5:30 am to 2 am during weekend days (Friday, Saturday). Be careful with the RER : it really depends on the line and to where you go.
Metro + RER + Tramway (Paris centre)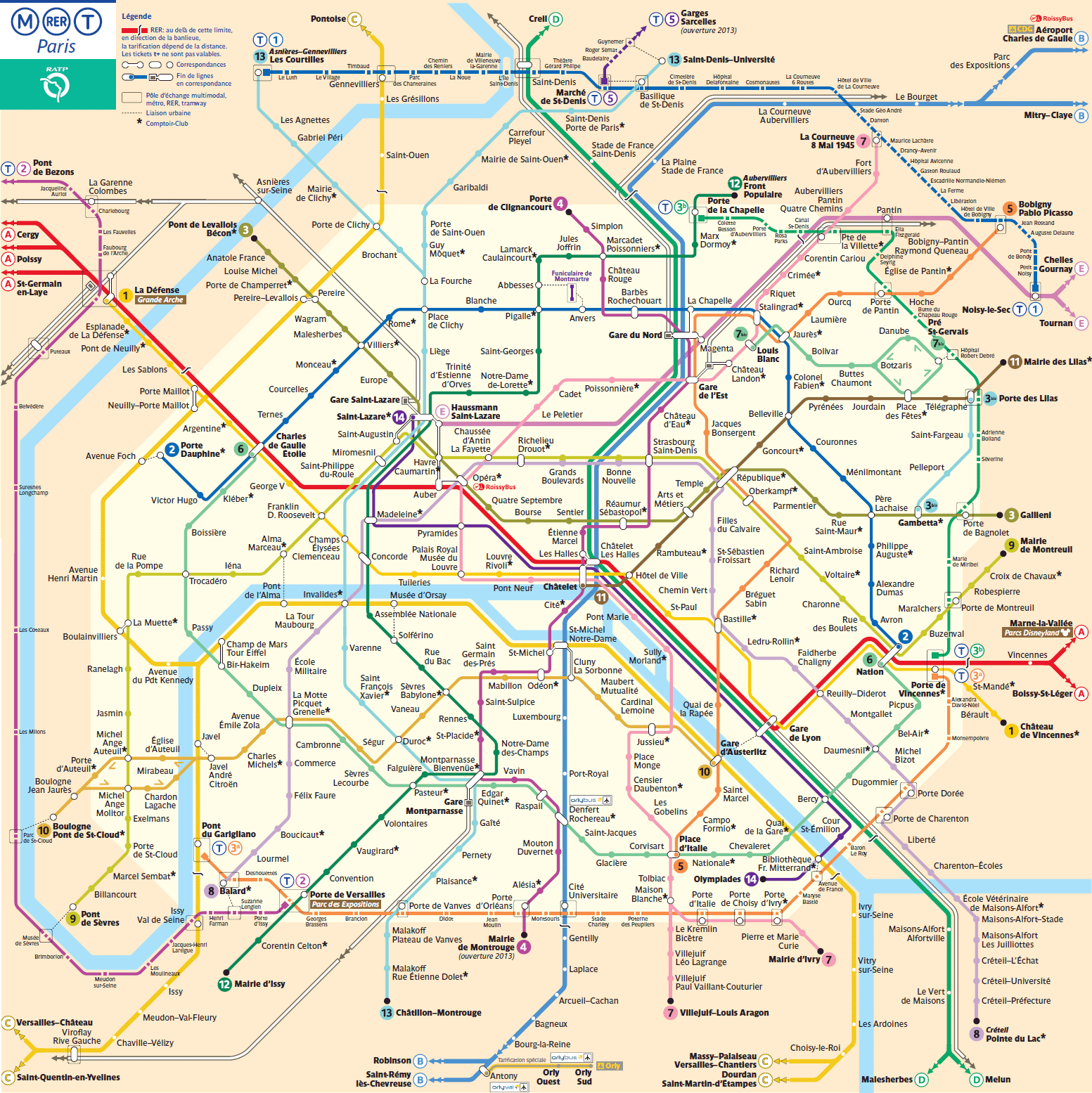 BUS
DAY BUS (from 6 am to 12 am or so)
We have many bus lines in Paris, as we love to use public transport (less pollution, better planet). It is really convenient for short and mid-distance and it allows you to visit Paris as well 🙂 For your directions, you can look at the map below, or just ask at any bus driver or staff from the RATP
NIGHT BUS (from 12 am to 6 am or so)
And for the allnighters, Paris night bus network is really well-furnished. Between midnight and 5:30am, there are many night buses in Paris. The only issue is that the waiting can be really important: from 30 to 45 minutes. Careful on winters 🙂