07 September 2017 | Top
What to do in Paris when its is really hot ? Follow our top 10 things and be amazed !
"I like Paris when it's sizzling" said the song, well, in the summer time it can be the case. Hot weather on the French capital can be quite difficult to bear but just relax, we found 10 best things to do for you when the sun is high in Paris. Follow the guide and stay hydrated! 🙂
Piscine Josephine Baker
It's hot and you need to refresh yourself? Why don't you take a dive at the Josephine Baker's swimming pool? Only in Paris, you can find a pool named after the famous cabaret dancer. Set on the docks of the Seine, you actually swim over the river! This floating pool is open air: so you can enjoy the view over Paris and get a tan. What else can you ask for on a sunny day? 🙂
ADDRESS:  Port de la Gare, Quai François Mauriac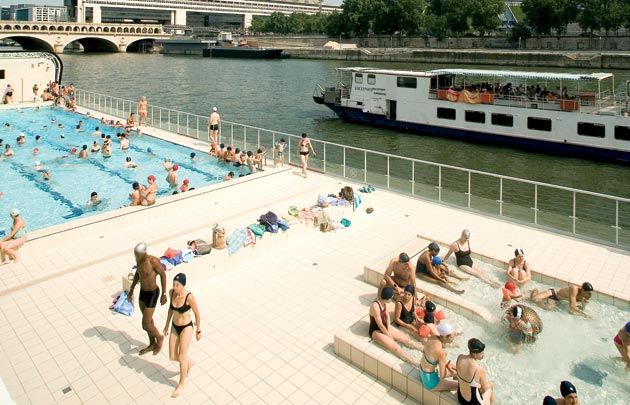 Rosa Bonheur sur Seine
Have you ever heard of the « guinguette » ? This is a very French concept made of drinking, eating and dancing al fresco, next to a river side. Opened in 2013, Rosa Bonheur has quickly become a favourite spot among Parisians in the summer time. You can eat beautiful pizzas made on a wood oven, sipping Rose and watch the Seine go by. Concerts and Dj sets are also on the menu of this very Parisian concept.
ADDRESS:  Port des Invalides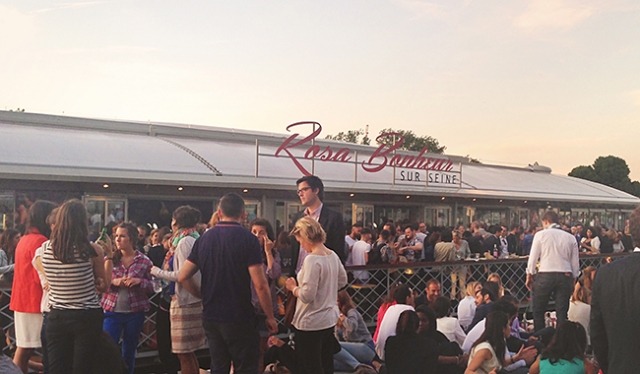 Paris Plage
For the first time this summer, you will be able to take a dive in the Bassin de la Villette! Set on the banks of the river Seine and now at the Bassin de la Villette, Paris Plage is the place to hang out in the French capital when the temperatures are high. Deck chairs, sand beaches and swimming bassin are here to help you to make the most of your Parisian summer and it is all free! Yeepee!
ADDRESS : Rive de Seine and Bassin de la Villette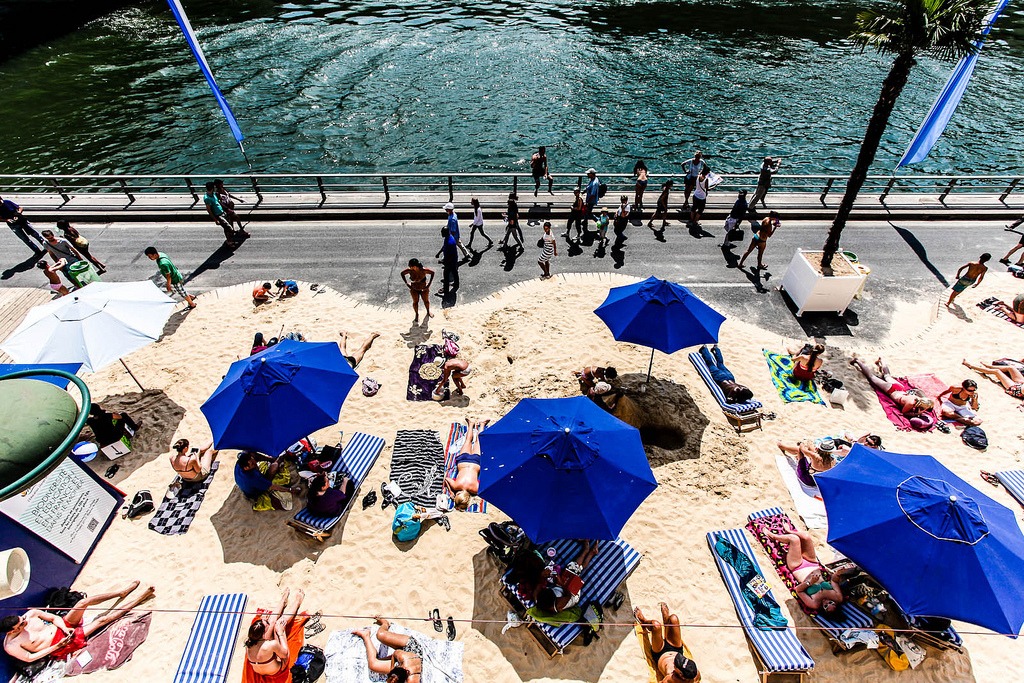 Parc des buttes de Chaumont
If the heat makes you want to find a cool place to relax then you should try this Parisian park. Set in the 19th district of Paris, the Parc des Buttes de Chaumont is 24,7 hectares of gardens, trees and greenery on a hill overlooking Paris! Ideal for a lazy picnic 🙂
ADDRESS:  1 Rue Botzaris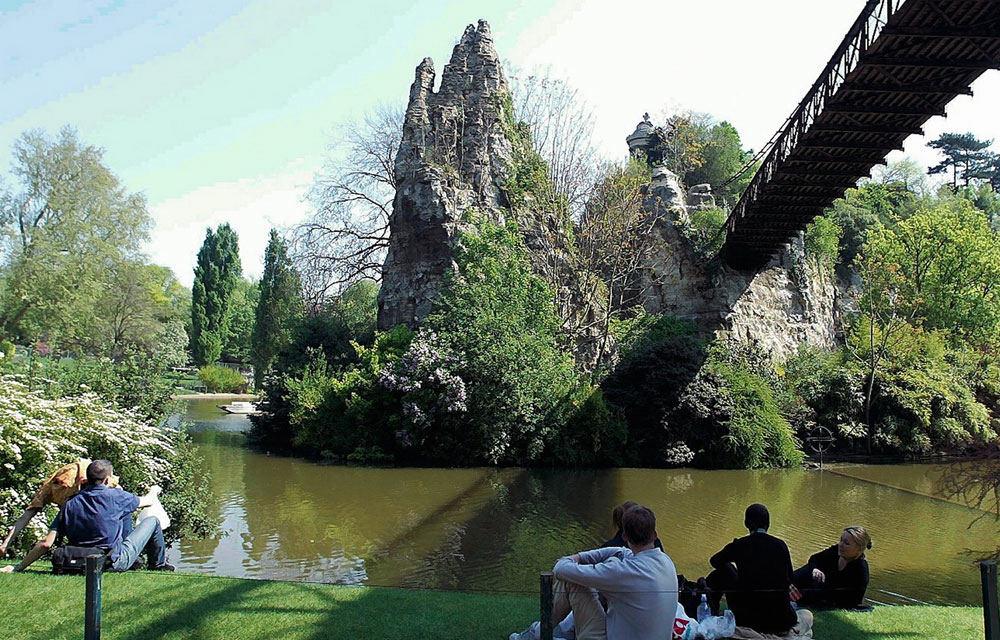 Le rooftop : Brasserie Barbes
Brasserie Barbes is the new place that Parisians love to hate. It's expensive and uber trendy but this brasserie owns one of the most peculiar rooftop in Paris. Overlooking the open air metro station downstairs, this rooftop is pretty ideal for a drink al fresco, away from the tumultuous Parisian's buzz and heat.
ADDRESS:  2 boulevard Barbes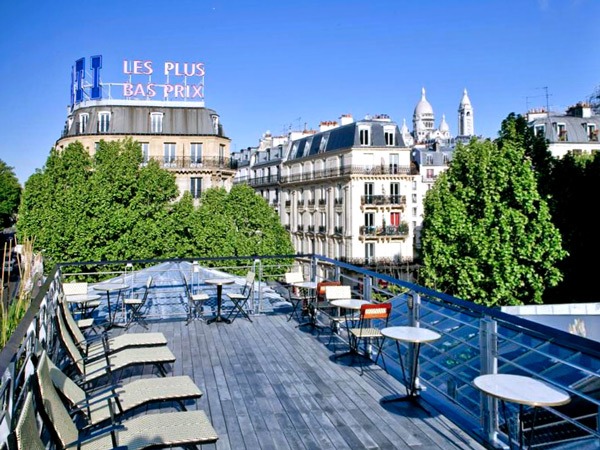 Le jardin des plantes
Do you need a breather from the heat? The Jardin des Plantes is the solution. Here, 400 years of history is giving you a cool shelter. Overlooking the Museum of natural history, these gardens are full of beautiful centenary trees and rare breeds of plants. There is also a zoo and majestic greenhouses full of tropical plants to be visited. So get away from the heat and find a place in the shade in this historic garden of Paris.
ADDRESS: rue de Buffon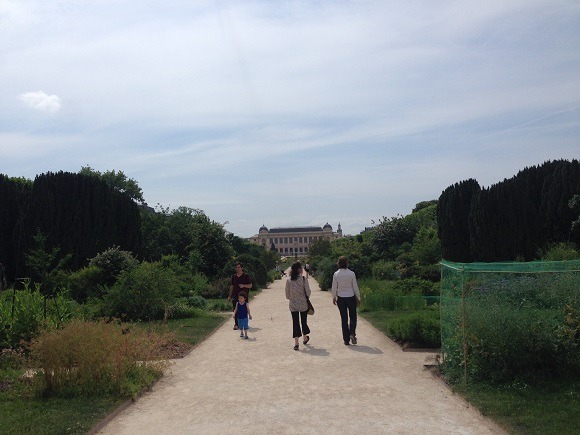 Glaces Glazed
It is time for some refreshments with Glaces Glazed. This glacier is not the usual ice-cream maker: it's rock'n'roll! All the ice creams they make bear the name of a rock song and have unusual flavours. Try the Smoke on the water made with vanilla and hemp seeds or the Mr Green with pistachios and black sesame seeds, they are truly delicious! You can go to their shop in the 9th district or try to spot one of their food trucks in the streets of Paris.
ADDRESS: 54 rue des Martyrs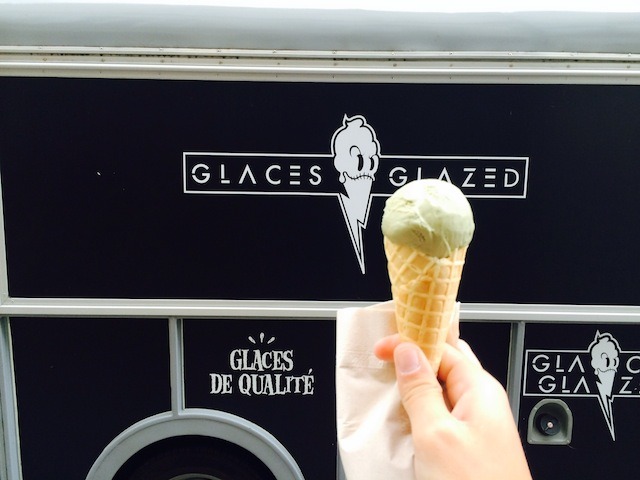 Rent a velib'
When it is hot, you don't want to have to travel in a busy bus or worse in the Metro! So, why don't you rent a Velib'? They are many docking stations all around Paris where you can hire a ride and go through the streets of Paris stress free! They are 23600 bikes to rent in 300 docking stations set every 300 meters in Paris. So get on a bike and discover Paris at your own pace.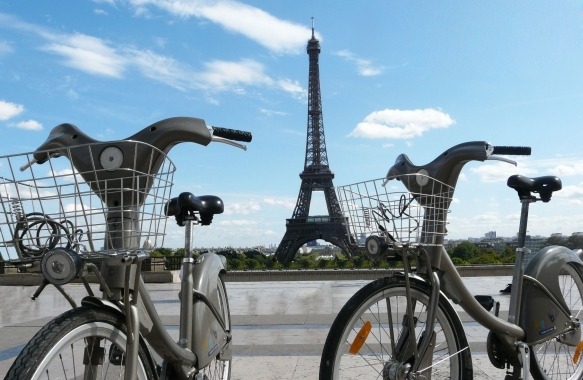 A cruise on a Bateau-Mouche - River Seine
What the heck is a « bateau mouche »? Don't try to literally translate it into English because it may not make any sense at all for you. J A "bateau mouche" is a boat cruising on the river Seine and is made for leisure only. It has no connection to flies or insects whatsoever, be reassured. You can dine on it, party on it or just chill out on it and enjoy the view over Paris. Who would not want to spend a hot day on a cruise in Paris? Not me! 🙂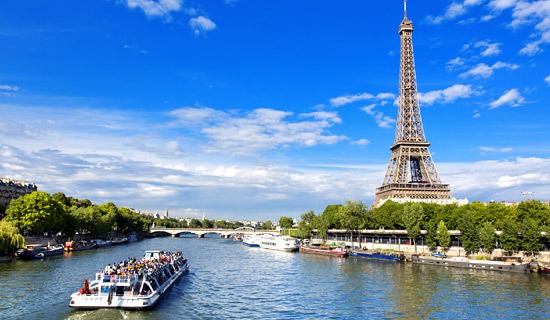 Canal St Martin - 10th and 11st district
What do Parisians do when the heat strikes the city? They flock to the banks of the Canal St Martin to get a tan and organize impromptu aperos! Bring your own booze, cheese and bread. Just sit down on the side of this beautiful canal linking the Bassin de la Villette to the Arsenal and enjoy the weather. Ideal for a chilling summer evening 🙂
ADDRESS: Quai de Valmy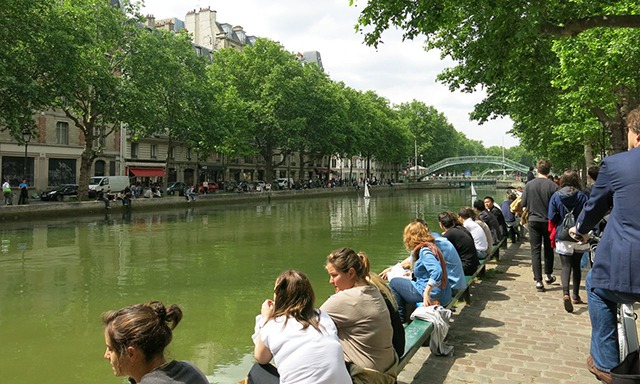 For the best activities in Paris to book with our partners, it's here :
Very useful information: 'here' are the best places to eat ice-creams in Paris, depending on which area you are in !