23 October 2017 | Shopping
Rambling through the streets of Paris can lead you to unexpected stores !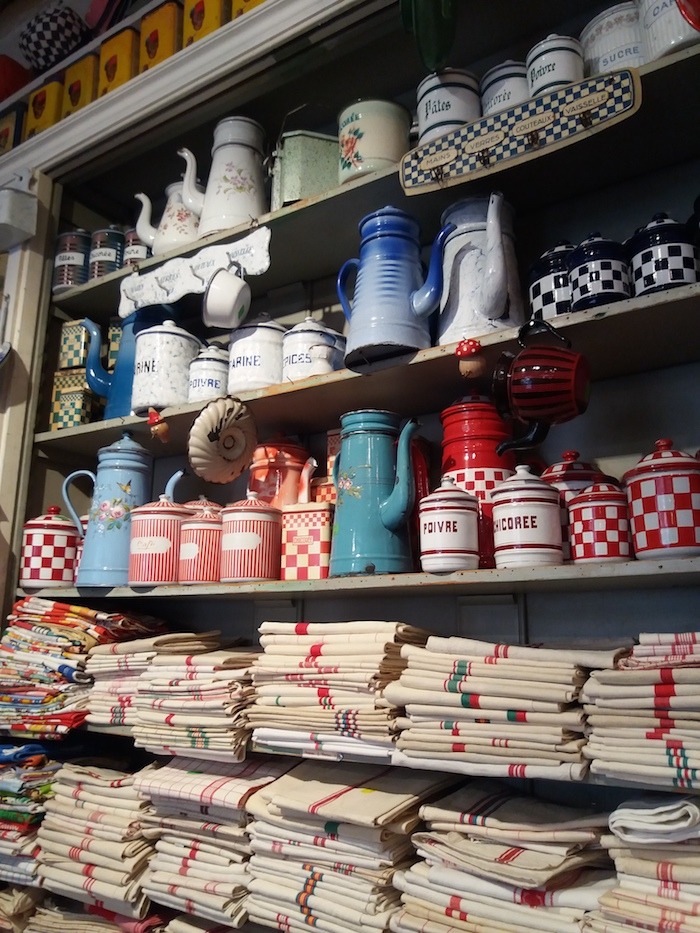 Reckoning with your memories is never too late, the vestiges of the past are always embedded in people's minds but sometimes it tends to fade away. So what if there was a store that was encapsulating items that travelled throughout the century ?
You may be old or young, we all tend to be curious at some point and touching dusty objects from the past which may embody a period of time is satisfying and connecting you to the good old time for sure.
Au petit bonheur la chance will offer you that travel back from the 1870's up to the 1970's in the middle of le village Saint-Paul. Once you get in there, though it is a small store you can easily spend thirty minutes inside!
It is a store packed with treasures that you can't find everywhere (even in the secondhand markets). Indeed you will smell the chalk, see the old slates, all of the school supplies from the forties (books, dictionaries…). In the corner of the store, you have some clothes hanging such as the overalls of the fifties or some dresses for children dating back to the beginning of the century.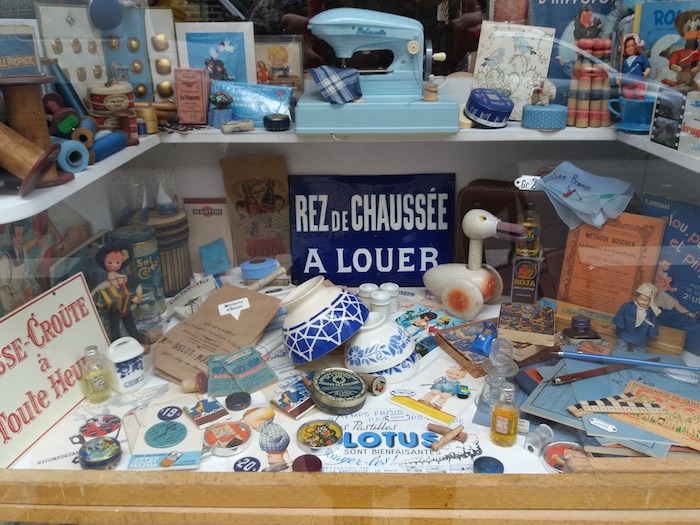 For the crockery enthusiasts, you will find a wide collection of cups, teapots, towels, pots for jam or pepper. For the sewing's lovers, the store is offering you old tools that were required back then to make nice jumpers or quilts for instance!
In case you don't find anything for you, you still can make a very original present for someone. For a child, you can offer a book dealing with heroes and fairies, and for the rest of your relatives think about an authentic postcard or and old corks from former bottles of wines.
To put it in a nutshell, the store is a real Aladdin's cave and you will probably be willing to return more than once!