08 November 2017 | Leisure
Boating on the Seine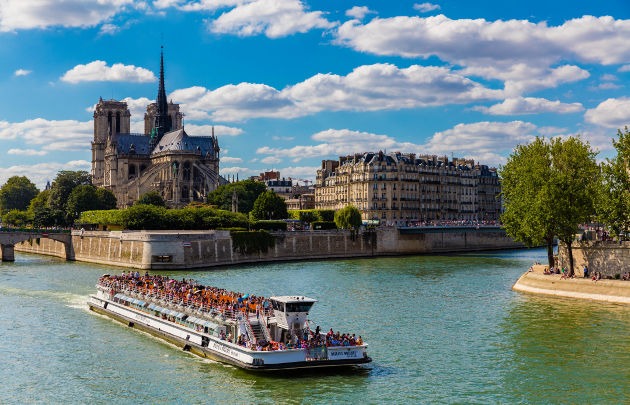 Discovering all of Paris monuments within one day by feet especially for the less sporty of you could be a bit crippling !
Have you thought about the renowned Bateaux mouches offering you a trip far from the sound of the popping corks?
If not let me introduce you that greatly prized mean of transport created in 1949. Not only is it affordable but enjoyable for all. Indeed a simple trip aboard those wide boats costs barely 13.50 euros for almost an hour(and 6 euros for children).
Let's visualize it :
You are sitting among the hundreds of seats and watch Paris from another angle.
You get to pass under tremendous bridges of Paris (Pont Alexandre 3, Pont Notre Dame…). And a docent is explaining to you when it was built and of course the monuments such as the Effiel Tower, La Conciergerie or le Musée d'Orsay are being talked about. The perfect weather is a sunny sky and hot temperatures but the rain is definitely not a hurdle for there are seats protected by a transparent partition. Thus you can take pictures and get mesmerized by the pleasant view.
The boats have two decks one at the first level and an upper deck giving you a perfect 360° view, where wing loves to intertwine with people's hair.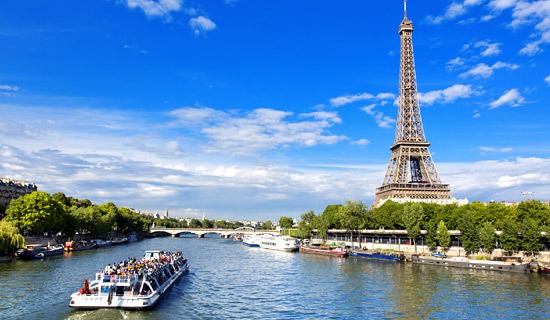 Last but not least, you have to know that there are several companies.You can have dinner aboard with your beloved ones and also celebrating your birthday or getting engaged there. In any case, the tremendous view around will help to emphasize your emotions of the moment.
Oh, and you can have lunches and dinners on some boats there too ! Check their website: I have heard that it is expensive, not succulent, but it is a memorable dinner as you travel around Paris while eating !