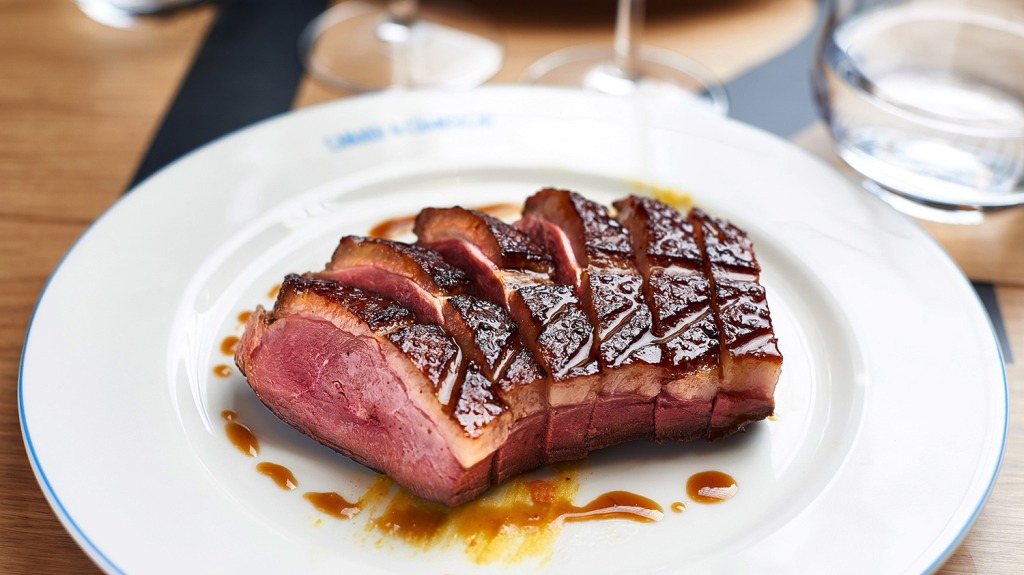 "Canards et champagne" (Duck & Champagne) is a nice typical french restaurant.
It is located inside the 'Panorama Gallery', a beautiful indoor street where at least 10 fancy restaurants coexist.
The concept : duck in all its forms ('Magrets', 'confits', 'foie gras', even duck burger) cooked with champagne sauce. And of course, you can order a champagne bottle to go with it :).
The restaurant itself is beautiful. It was a former historical "Salon de Thé" called l'Arbre à Canelle, very popular in Paris. And it has kept its authenticity : a decorated ceiling, a picture from an old french movie on the wall, old wooden furnitures… You will find all the typical french clichés ? !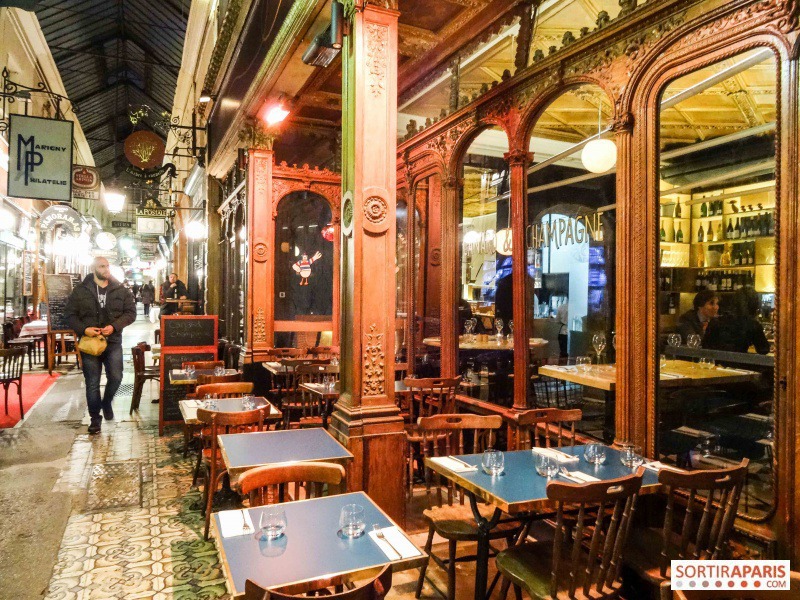 The meals are very tasty, and the prices quite moderate for such a cuisine. We recommend you to taste the Magret, along with the seasonal vegetables: delicious !
Regarding desserts, the chocolate mousse is amazing. Ending with a small cup of coffee and you will have your perfect french dinner.
Don't hesitate to book as it gets full pretty quickly at night. At lunch it is better, you can try without it.
A perfect place for a romantic dinner, but also for a work or family time !