21 September 2017 | Food & drinks
A place out of time and space in a restless city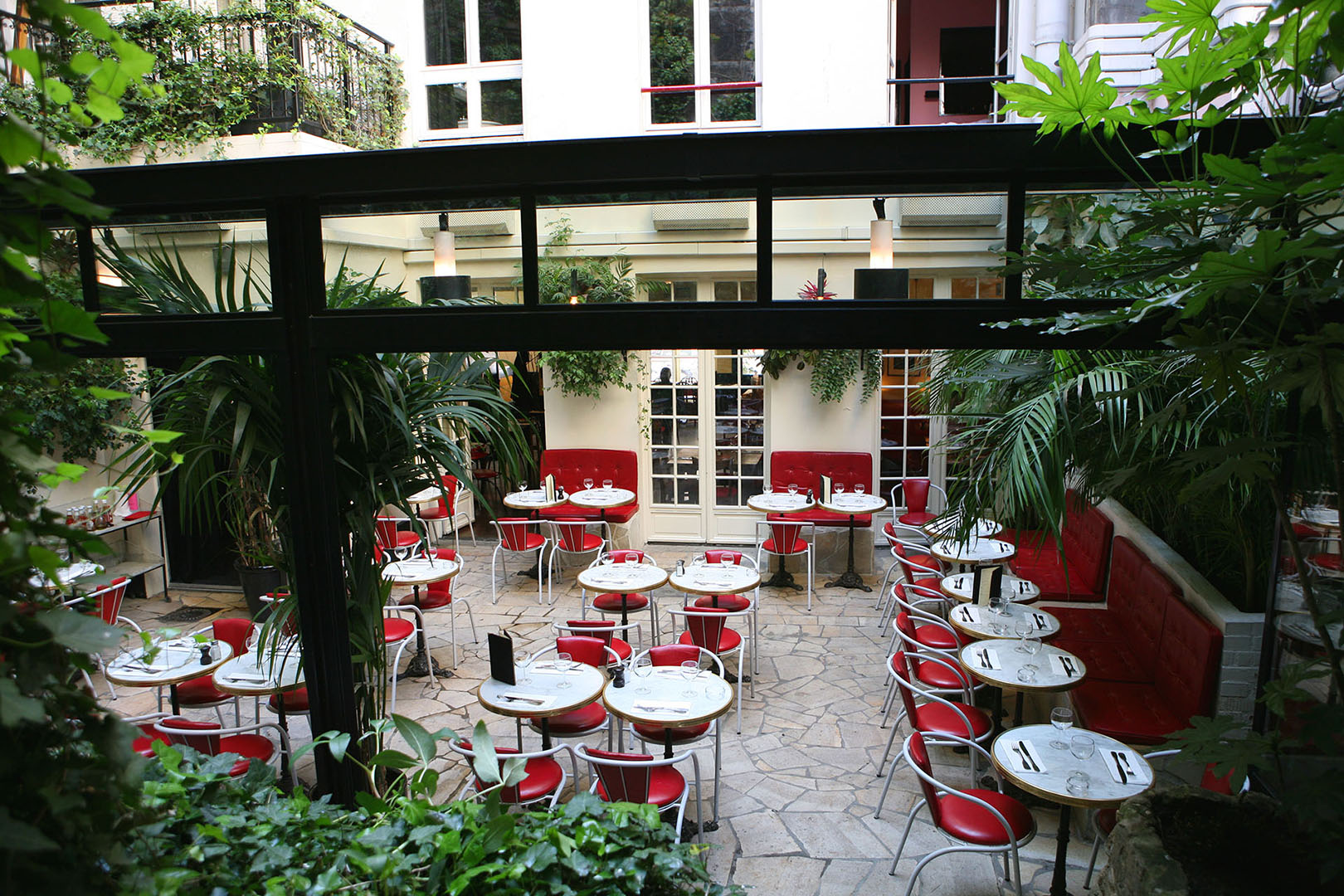 Here is a perfect address to have a Lunch, peacefully, to brunch with friends, or to work in the Afternoon, to the sound of the birds.
This place is held by Andre and his team, who have raged on the Parisian branchitude for a bunch of years (Montana, Baron, Chez Moune, Fidelity)
The Hotel Amour is above all a hotel, as the name suggests (with option room by the hour ? ).
To me, its attraction comes mainly from its restaurant though. It is set in a beautiful courtyard sported.
I love to swallow pancakes and granola thereon Sunday Afternoon, reading a newspaper with sunglases on the nose ? There, the tables are in the shade of a tree !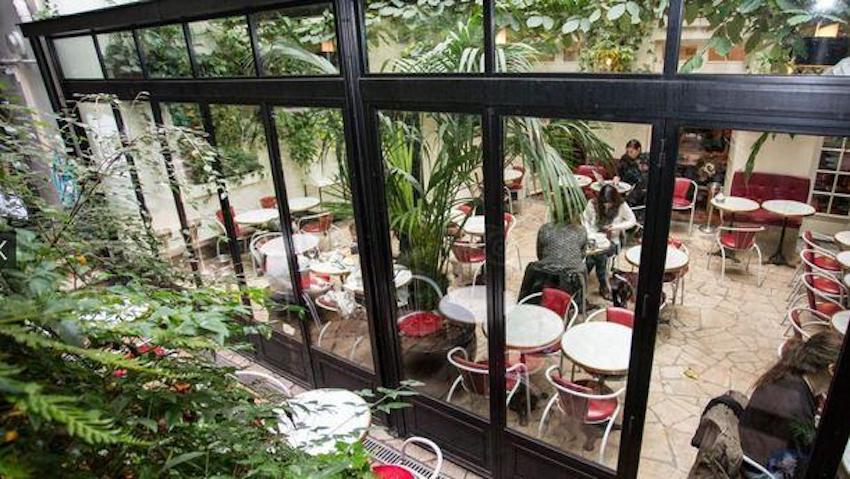 This "garden" would almost let you forget the prices a little high for the quality and the often casual attitude of the waitresses.
The press is available there. Plus you find moleskine banquettes, fish-pond with gold,fish, a delightful garden, and pictures of girls to the walls …
At any time, on any mood, you can go there ! Trust me ?
You will find hipster tourists, and some VIPs from the neighborhoods.
What will you eat ? You have the choice.: junk food, regressive (shellfish and curry musels, chicken-fries …), US food (braised beef ribs), seafood (Nori-ginger oysters), healthy (vegetable bulgur risotto), ripaillard (homemade pie) or proustien (madeleines minute chocolate).