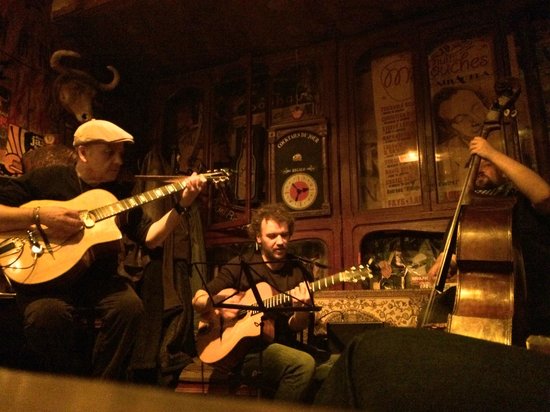 Ever heard of "Mai 68" in Paris? This was the month of May 1968 when all the students came together to protest against the government, society, big corporations etc…
You might say this is still the case today, but at this time, they managed to block the country for almost an entire month and to force our former president "General de Gaulle" to resign during the weeks following these events. This was quite a big deal.
Well, the next year, in 1969, the "Piano Vache" was created by the very same students. It was meant to be the HQ of their fight. And we can feel that atmosphere: very friendly, but also very electric. Seems like many things are going in on.
You will find many old posters on the wall, memories of protests from older times. Many old objects as well, graffitis… well pretty much everywhere you are looking at there is something old 🙂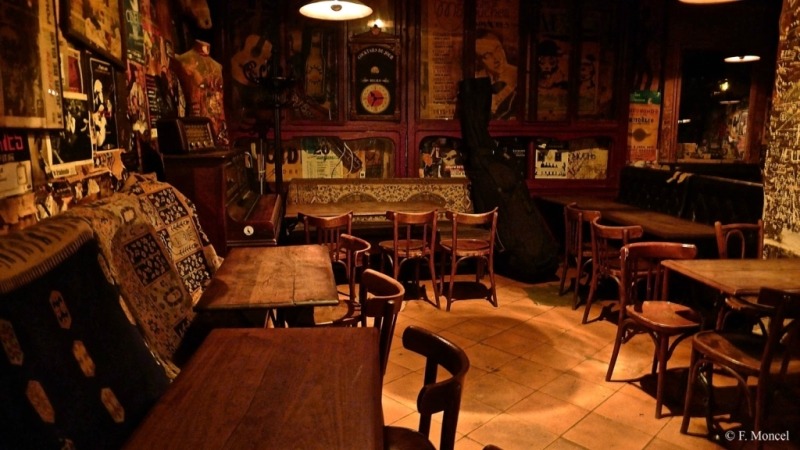 The prices are very good (this is not a student bar for nothing) : 2.5€ a small beer, and 5€ a large one, very reasonable for Paris. You are in a student neighborhood (La Sorbonne is not very far) so many students come after school there to have a good time. Therefore, the place is usually very crowded, and the waiters are overwhelmed. Do not expect them to come and serve you, you will need to find a way to the counter and ask for your order.
That might be annoying at first but well, this is Paris :).
Another good thing about this bar is its schedule : concerts on Mondays, 80's night on Tuesdays, Gothic theme night on wednesday, Afterwork (Happy hour all night) on Thursday… Every night is a different story !
You might just wanna avoid Saturday night when it becomes a pure nightclub and loses a bit its identity. Much better to come on a Tuesday night.
Enjoy your time there and feel like a student again 🙂 !