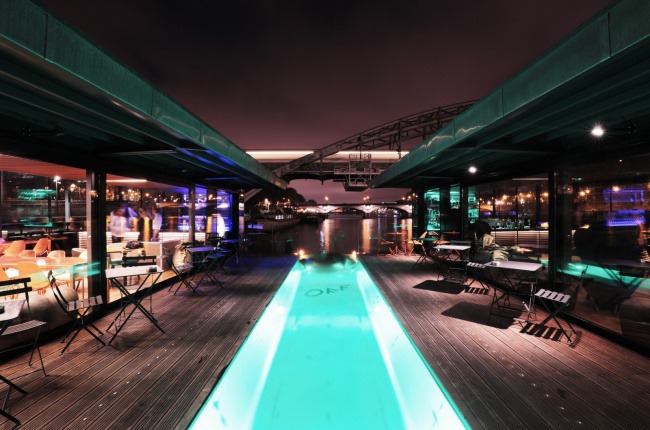 I have seen many activities on the peniches of Paris (tours, café, concerts, nightclubs, terrace and so on) but I can tell you that it is the 1st time that I have visited a hotel on a péniche!
To be honest, I did not sleep there, even though I have visited a room. As it is admitted if you kindly ask the waiter while waiting in front of the swimming pool.
Because this is what I love about this place: to be sitting on a high-class peniche enjoying a magnificent view from a cafe/restaurant.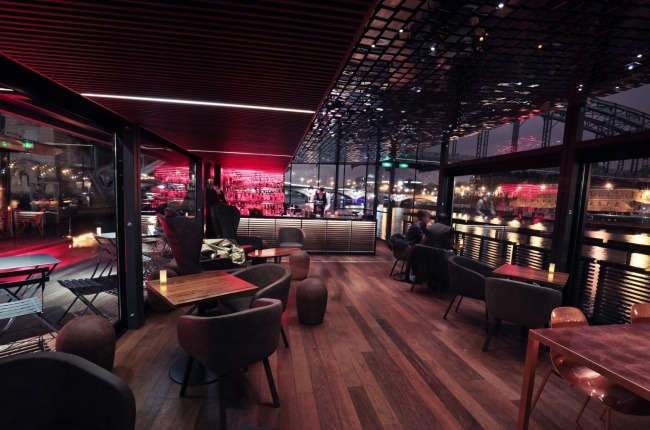 The waitress/waiter are really nice and always receptive to your needs.
You should expect a waiting at the terrace in order to have a table. I sat on tiny chairs to wait a few minutes but it was ok for me.
Then, you have a well-furnished bar with everything "classical" you can ask for in Paris (sodas, hot, wine, cocktail, champagne), so it is great.
And the restaurant is more than ok. You have a really nice view, a good table with a modern style and the food served is good.
What more will you need?  A room? This is a hotel! don't worry 🙂