07 September 2017 | Top
The 10 French meals you have to taste while in France.
You are in France for a few days and you want to know what French meal you have to try while here? Well, this ultimate guide is definitely for you. Welcome to France and good luck with our food culture 😉
Foie Gras
The Foie Gras is eaten during Christmas because it's a noble product (it's sometimes expensive). However you can find foie gras in several restaurant in burgers or as a starter with some bread. The Foie Gras is a part of the body of the goose. It's a south west of France speciality that you can eat with salt and figs confit !
Here is a nice place to buy foie gras :
Foie Gras Godart – 6 Rue des Prouvaires 75001 Paris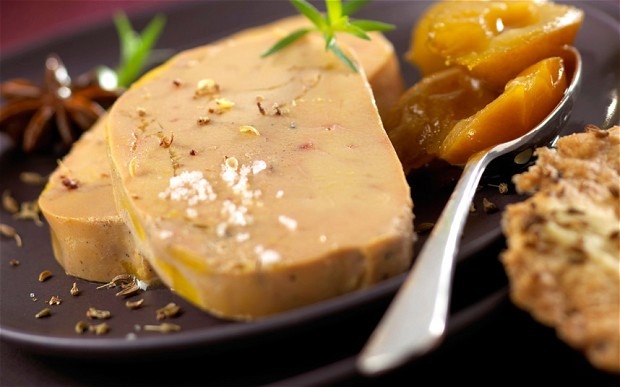 La Quiche Lorraine
The quiche Lorraine is a type of pie with cheese and ham. It's a traditional meal from north east of France. It's a simple meal that you can eat during lunch in family !
You can buy the quiche Lorraine in bakeries or order it in some restaurants !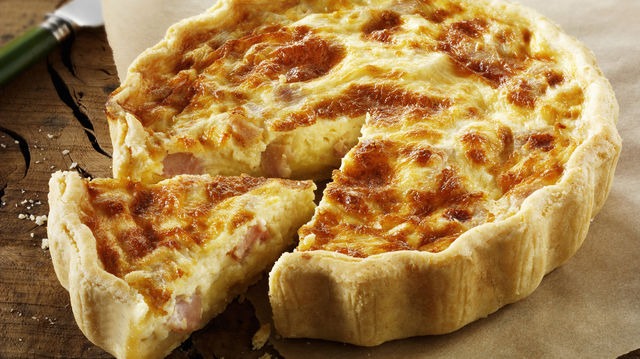 Cassoulet
The Cassoulet is a french meal from the south west of our country. It is composed of sausages, beans (most of the time white beans). You eat it as a main course when it's generally cold !
Here is a nice place to taste the Cassoulet :
La fontaine de Mars – 129 rue Saint-Dominique 75007 Paris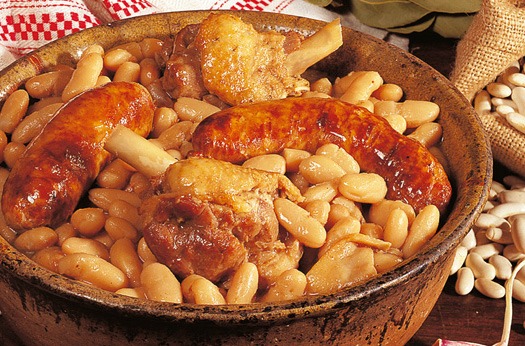 Fondue Savoyarde
The fondue Savoyarde is a speciality from french mountains. It's a meal that french people eat during winter usually when they go skiing. It's made with french cheese. You take some piece of bread and put it on the melted cheese. Most of the time people add white wine.
Here is a nice place if you want to taste the fondue Savoyarde :
Le Chalet Savoyard – 58 rue de Charonne 75011 Paris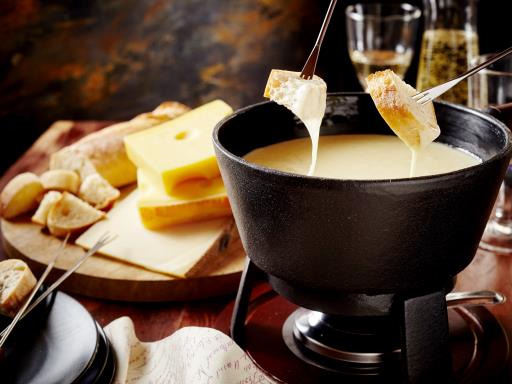 Tarte Tatin
The Tarte Tatin is a delicious french dessert. It's made of apple, a pastry and some caramel. The legend around this dessert is curious : The Tatin sisters prepared a classic apple pie but it fell upside down on the floor. That's why the traditional Tatin pie has a particular shape !
You can eat a delicious Tarte Tatin in the famous Ladurée store !
Ladurée Paris Bonaparte – 21 Rue Bonaparte 75006 Paris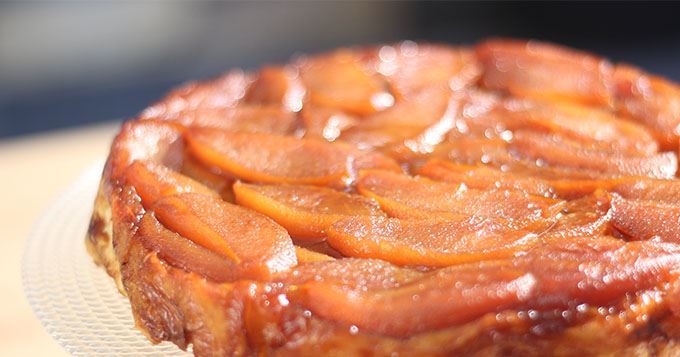 La Galette
La Galette is the salty version of crepes. It's a pure speciality from the north west of France. The galette is made of buckwheat and you add inside tomatoes, cheese, egg, meat etc … It depends on the recipes !
Here is the best place treat delicious galettes and crêpes :
Breizh Café – 109 rue Vieille du Temple 75003 Paris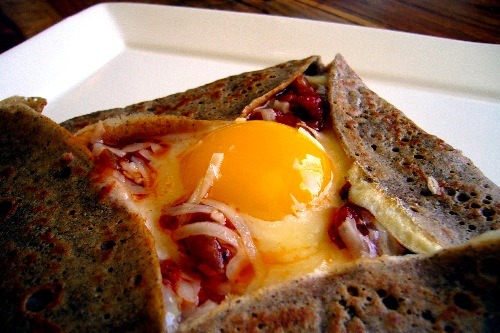 Ratatouille
The Ratatouille is a famous french meal made of different vegetables. It's an healthy meal composed of : tomatoes, onions, peppers, eggplant, zucchini and some spices. It's one of the symbol of Mediterranean cuisine !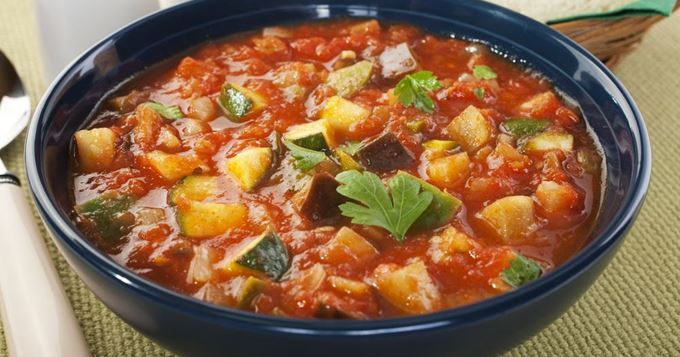 Brocciu
The Brocciu is a cheese which comes from Corsica.
Corsica is an island located in the south east of France. This part of the country has its real own culture. They also have their own product like the Brocciu. This cheese is made thanks to Corsica's sheep milk.
Here is the address of a corsica store in Paris :
TERRA CORSA – 1 Cour des Petites Écuries 75010 Paris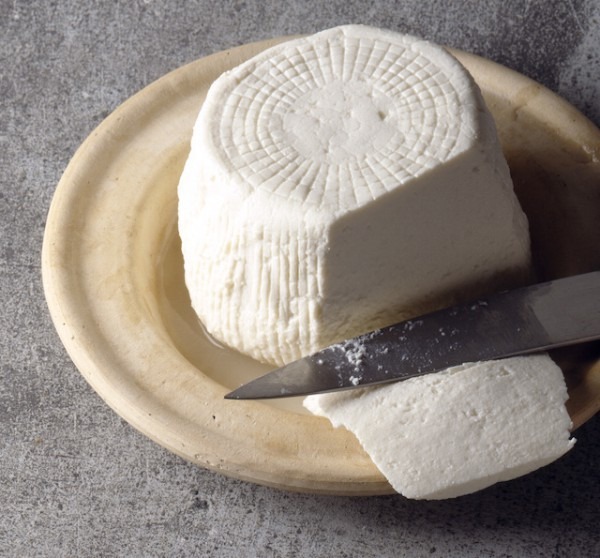 Escargots (Snails)
Eating snails is a part of the french clichés. In most of gastronomic or semi-gastronomic you can eat snails. This snale is eaten with a sauce and it's giving all the taste to this meal !
Here is a nice place to eat good snails :
L'escargot Montorgueil – 38 Rue Montorgueil, 75001 Paris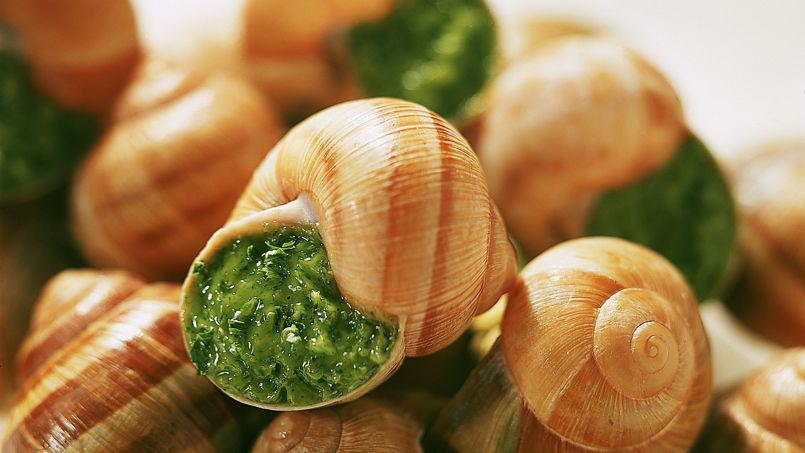 Bouillabaisse
The Bouillabaisse is another meal the south of France. If you like seafood you'll appreciate this french meal for sure. It's fish soup that you eat with bread and often with piece of fish and potatoes. It's another symbol of the Mediterranean cuisine !
Here is an address to eat a delicious Bouillabaisse :
Le Dôme – 108 Boulevard du Montparnasse 75014 Paris