28 November 2017 | Top
TOP 8 FRENCH INSULTS TO SAY (OR NOT)
a.k.a The Most Useful Top To Have Big Troubles in Paris
PUTAIN
The most common French curse word. You'll hear it everywhere. In the South, it is so used that it can replace commas !
Use:  in a lot of situations in everyday life, to express discontent mostly, but also surprise, or fear! I personally don't spend a single day without saying it…
Meaning : (literally: whore, prostitute) but true meaning is "fuck"!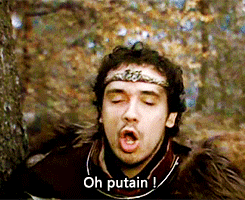 MERDE
It is perhaps the second most used French curse word.
Use: when a unexpected or bad situation happens suddenly.
For instance, it's suddenly raining and you get wet. But don't worry, it's never raining in Paris 😉
Meaning: shit, crap !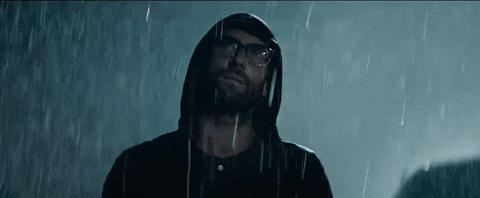 FAIT CHIER
"Fait chier" usually goes after "merde". And you can even combine those 3 ones in the same sentence if you're really mad at something like "Putain, merde, fait chier!"
Use: when something really bad happens and make you angry or sad. (for instance, you broke your phone)
Meaning: (literally: "it makes me poop") but means "that sucks!"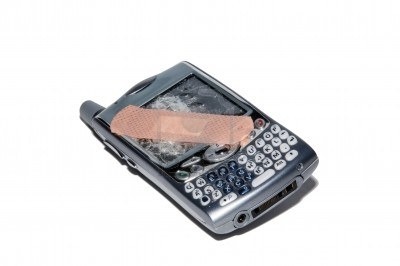 CON-CONNE / CONNARD-CONNASSE
Let's talk about people now… There's a French expression saying : "One is always someone else's jerk". You'll find connard ou connasse everywhere in the world.
Use: to define someone you hate, or who acts stupidly to you.
Meaning: jerk, bitch, asshhole, idiot, stupid. Both someone stupid and/or rude. A "connard" is a huge "con" as much as a "connasse" is a big "conne"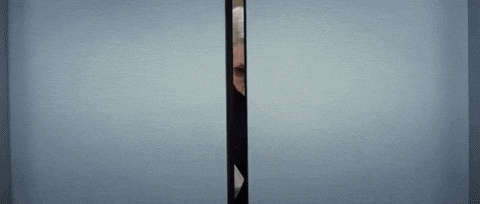 VA TE FAIRE FOUTRE
Here we are starting to become really rude!
Use: when you're done arguing with someone, you have nothing left to say, and you're looking a good way to conclude…
Meaning: well, it's cristal clear "fuck you", "go fuck yourself", "go to hell"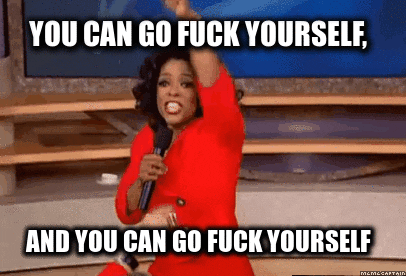 TA GUEULE
I like this one. If I'm bothering you, well I'd rather "shut up" though…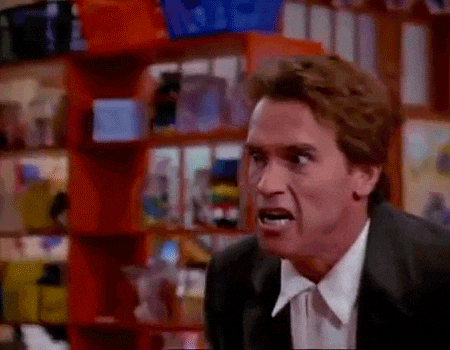 FILS DE PUTE
This one is extremely rude! Even though I taught you this one, just don't say it, please, or you'll have big troubles!
Use : don't use it.
Meaning: son of a bitch
(There's nothing relevant to illustrate this phrase, so here's for you a kitten)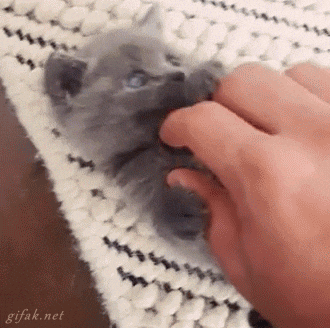 SALAUD/SALOPE
You should avoid as much as possible to say this one too.
Use: "salaud or salope" is to define someone who did something very mean to you.
Meaning: slut, bastard