23 October 2017 | Leisure
A great one man show for tourists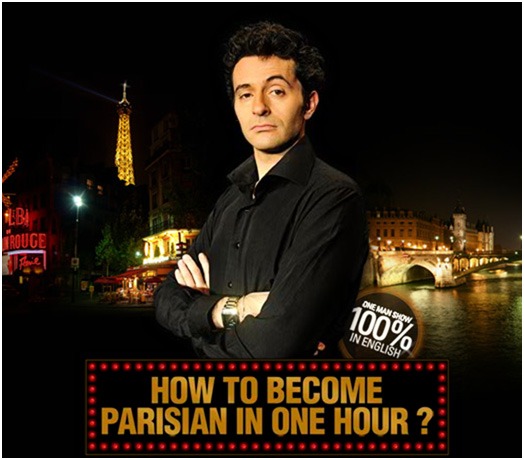 "Oh lalala!", "rendez-vous", "Putain"…
You know all these words Parisians use all the time? Or all these habits Parisians have (like running, drinking, grumping, striking…)?
Well, a comedian "Olivier Giraud" has decided to make a show out of it. And it is hilarious!
During one hour, he is making fun of every single cliché you can think of Paris. He interacts a lot with the public and lets you participate.
His goal is to teach you everything you need to know "in order to survive in the Parisian jungle" as he says.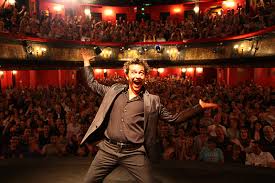 The show is intended for tourists as well as for Parisians, so he is mixing French and English. "Franglish" as we say in French 🙂
So no worries, you will get everything (if you can speak english).
It has been a running show since 2012 (more than 500 000 spectators) due to its constant success, so it has become very famous around here.
Finally, it is located in the very center, near the "Grands boulevards", so you can easily go out and have some drinks around after the show if you'd like.
A perfect thing to do in Paris even if you're staying only 2 or 3 Night,s, it will make you feel you already know everything about Paris 🙂 !