08 November 2017 | Food & drinks
Quality meat and a nice restaurant for lunch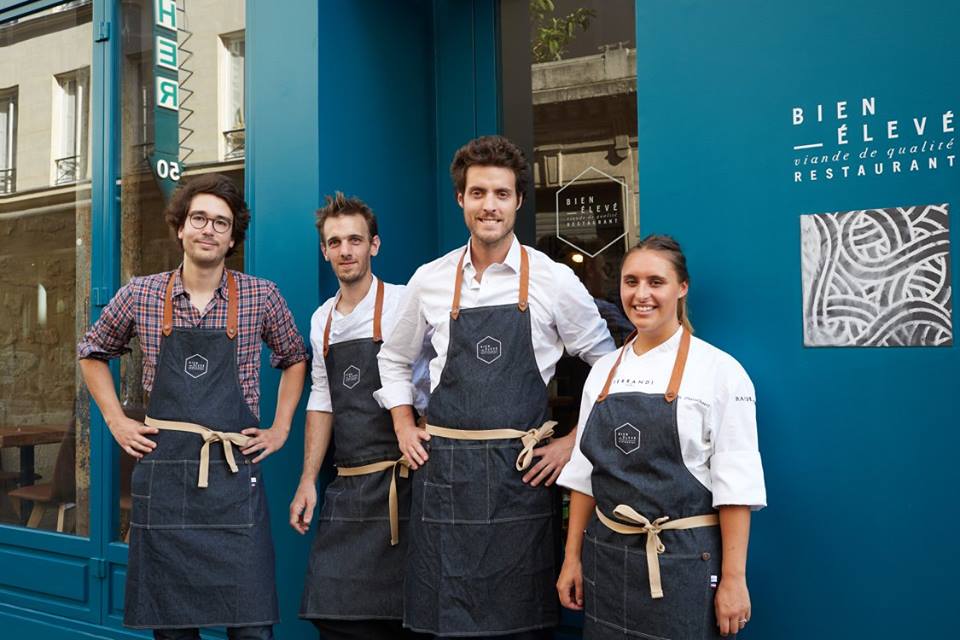 Bien élevé is a very nice hidden restaurant in the 9th arrondissement, created by 2 young men in 2016.
Nothing fancy : decoration is relatively classic, a blue facade in a quiet street and around 60 chairs inside.
What makes the difference ? The very good quality of meats. They come directly from a local producer in the North of France. Black Angus, veal, T bone, lamb… everything is super tasty and cooked perfectly. A paradise for any meat lover.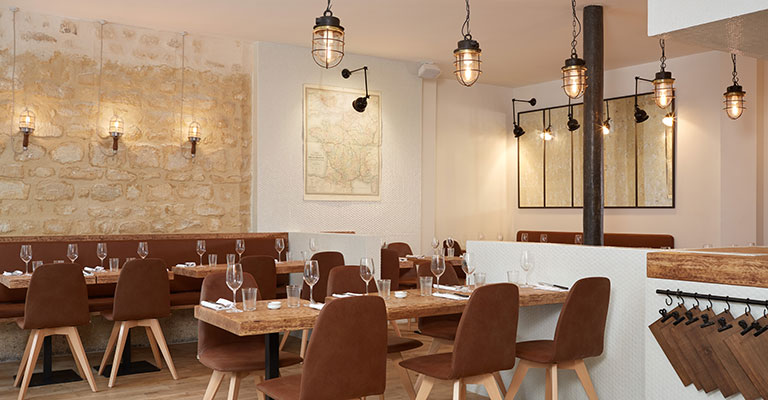 The sides are also very good. The burger is not too fat and can be eaten at anytime. The vegetables (cucumber, salads, beets…) are fresh from the day and cooked in a delicious way.
The service is super helpful and smiling. You can ask them anything, they will be happy to help. Probably one of the (many) advantages of having a new restaurant held by young people.
The wine list is classic but attractive : Chinon, Saint Emilion or Crozes Hermitage, you can have a glass of wine and enjoy it with your meat. If you don't know what to choose, they will be happy to advise you.
Regarding the prices, it is affordable for such a quality of products : 19€ a menu for lunch, 36€ for dinner. Overall, it would be about 40€ per person on a full meal with wine.
Except if you get their prime meat, the "Cote de Boeuf" for 2. An amazing piece of meat, but around 7O€ for 1 person, and around 95€ par two very hungry people. If you are hungry, take it, you won't be disappointed ?