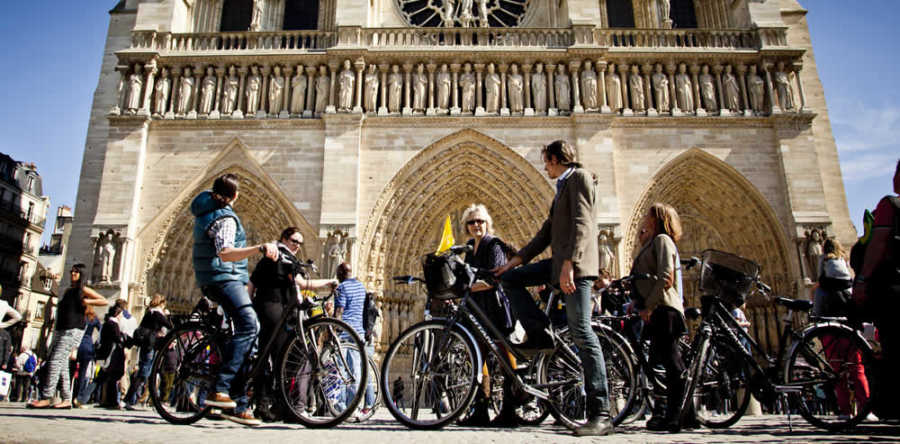 Paris is a beautiful city. You will find stunning architectures, museums or parks everywhere.
Only a small problem: it is a big city :). And visiting Paris by car is the best way to miss the small hidden masterpieces. And you don't want to get stuck in traffic.
Of course, if you're staying a year here, you could wait to see everything. But we are guessing it is not the case
Therefore a bike tour is more than recommended! It is truly a great way to see Paris differently as well.
You will have a bigger perspective, hear all the little stories the guide will tell you, and see many different things.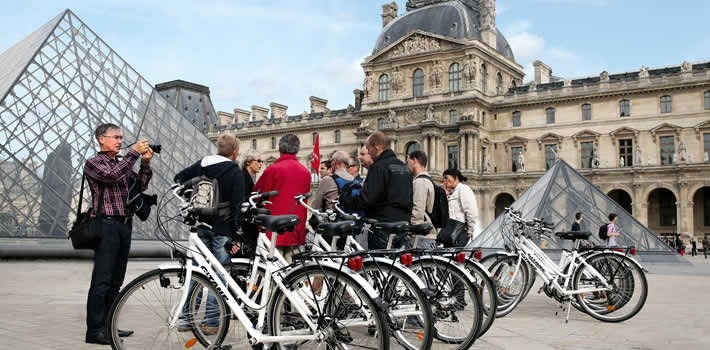 The organization "parisbiketour" has been doing it for more than 10 years and you can see it: they know what they are talking about. Consistently receiving high ratings on Yelp or TripAdvisor, they are known for their professionalism.
They can organize group guided tour, private guided tour, walking tours, or you can even rent your own bike if you'd rather go and explore alone.
You can choose which part of Paris you're interested in and book directly online.
In any case, in a sunny Afternoon, exploring Paris by bike is definitely worth it !