29 September 2017 | Food & drinks
A hundred-year-old restaurant that still basks in its glory!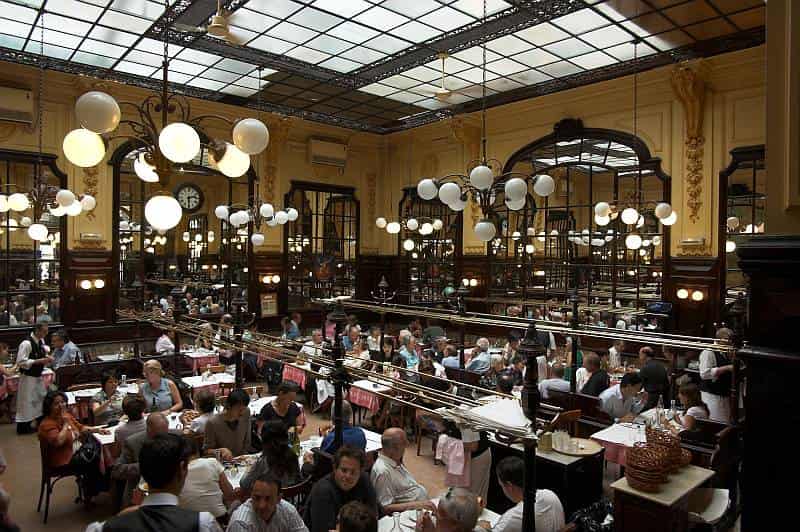 You feel like inviting your other half, but you don't want to be broke-ass taking her(or him) to a five stars restaurant. Somedays you just want to go to a mind-blowing place so that you can have "class" and save up 😉
Well, I recently found the special something that will excite more than one. Please go to 9, Faubourg Montmartre in Paris (9th district)!
First of all, let's start out with the frame, you have a mix between moldings and a station hall. Dating back to the Belle époque area, that odd setting made the restaurant classified as Historic monument!
The concept is quite simple the aim is to give you stars in the eye but with basic meals 😉 After all, who have said that a restaurant with a doorman and columns echoes with highly prized deluxe wines and food;)
The most important is to treat someone with a delicious meal!
Secondly, now I can give you plenty of details about the meals being served, so here I go: Appetizers such as avocado and shrimps, eggs, salad with endive and Roquefort, duck foie gras with a price bracket going from one to six euros!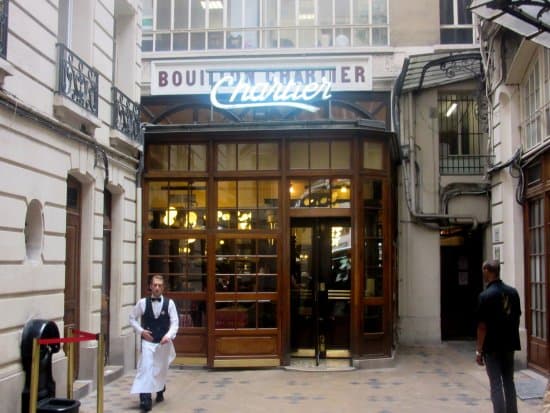 Main courses? Sea bream with vegetables, Steak tartar, sauerkraut, duck confit…you are free to eat these meals alongside French cheeses that no longer need introduction : Camembert, Bleu d'Auvergne, Fromage de Chèvre.
Finally, to be done with your culinary tour don't stand up without tasting the wide variety of desserts: Baba au Rhum, Chou buns, Fondant, sorbets…
Well, if that long list is not tickling your taste buds, all I can say is go by yourself and checked it out;)
Bon appétit!