09 October 2017 | Food & drinks
If one does not know to which port one is sailing no wind is favorable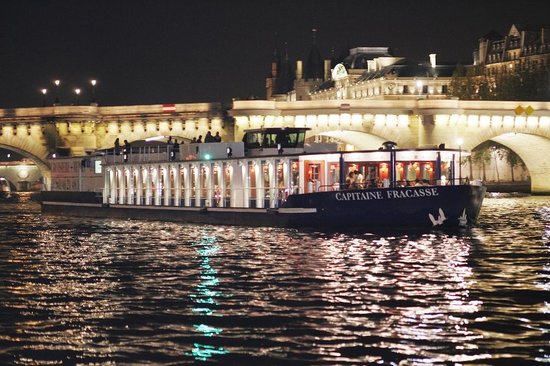 Capitaine Fracasse is more than a restaurant. It is a fully integrated tour on the Seine as you are in a boat 🙂
The dishes are more than correct as a famous cooker runs the place. You will find gastronomic food revisited, included in 1 or 2 menus (3 combos per menu: alone, with wine, or champagne) depending on the days – which contains 3 to 5 plates.
The tour begins not far from the tour Eiffel (yes!) at 8:15 pm during weekdays and Sundays and at 6:30 pm OR 9:30 pm on Saturdays (as there are 2 services on that day). And it lasts almost 3 HOURS.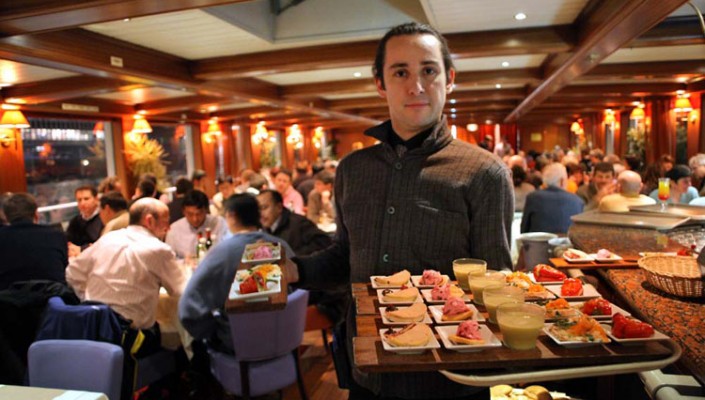 Thus you will visit the center of Paris during your diner : Eiffel Tower, Musée Branly, Concorde, Musée d'Orsay, Pont Neuf, la Conciergerie, Notre Dame de Paris, l'Ile Saint Louis, le pont Charles de Gaulle, le pont de Bercy and la bibliothèque nationale. And you'll see twice as it is a round trip.
So do not worry about the side of the boat your table is on!
This makes this place ideal for romance, business, and families.
If you are looking to have a quick look at all the Paris attractions and to have a great dinner, it is THE place to begin with 🙂