23 October 2017 | Cultural
"We are all hungry and thirsty for concrete images. Abstract art will have been good for one thing: to restore its exact virginity to figurative art. " Salvador Dali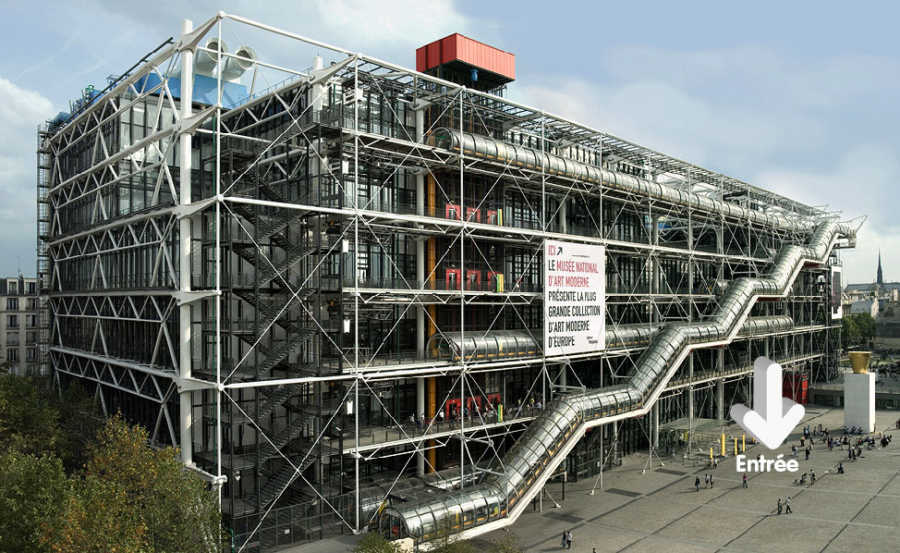 Within the National Museum of Modern Art / Industrial Design Center (MNAM / CCI), the Centre Pompidou retains one of the three most important collections of modern and contemporary art in the world with the Museum of Modern Art in New York and The Tate Modern in London. It also houses important temporary exhibition galleries, cinemas and theaters, and the BPI, the first public library reading in Europe. On both sides of the piazza, two adjoining buildings house the IRCAM and the Brancusi workshop.
The Centre Pompidou has been designed by Renzo Piano and Richard Rogers. Well, it is a marvel of 20th-century architecture, recognizable by its exterior escalators and its enormous colored pipes.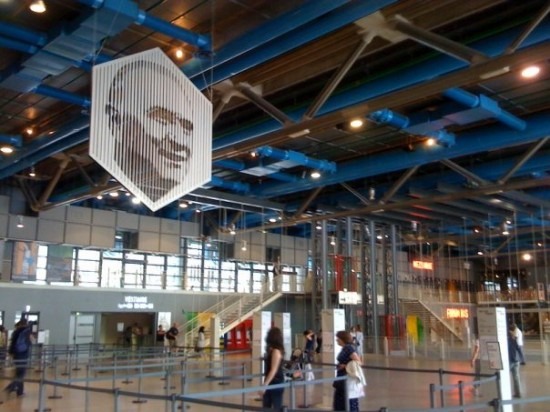 It houses the National Museum of Modern Art, a world reference for its collections of art of the twentieth and twenty-first centuries. The works of major artists are divided chronologically into two spaces: the modern period from 1905 to 1960 (Matise, Picasso, Dubuffet …) and the contemporary period from 1960 to the present (Andy Warhol, Niki de Saint Phalle, Anish Kapoor, Jackson Pollock…).
In addition to these permanent collections, internationally renowned exhibitions are organized throughout the year on the top floor, from where the panoramic view of the center of Paris and its roofs is impregnable. We spend half a day, or even the whole day: we rest at the Georges, we learn at the Public Library information and we stroll in the shelves of the shop. At the foot of the Center, on the Piazza, the Brancusi workshop presents a unique collection of the works of this major artist in the history of modern sculpture.
We love the exhibitions there, and the library is a must see!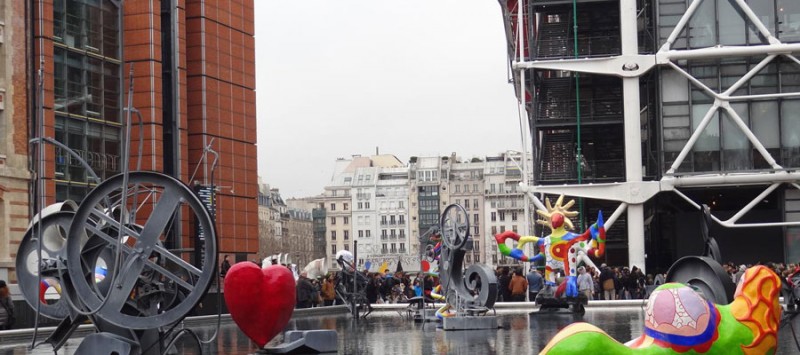 The Centre Pompidou is a major museum in Paris, so booking your tickets in advance would be a clever idea!
Moreover, you can book your own private tour of the centre and enjoy famous works of artists like Picasso, Pollock or Duchamp with your guide. You just click "here"!