29 September 2017 | Food & drinks
One of the most famous show in Paris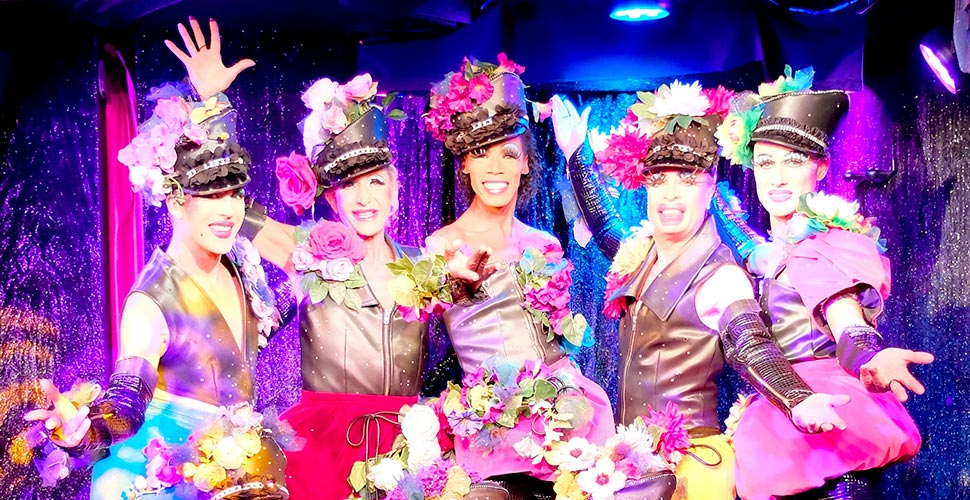 Every night in the past 50 years, Michou, the most famous gay in Paris has been entertaining people from all around the globe.
Today, almost 90 years old, he is still buzzing in Paris like never.
Always wearing his blue suit and blue glasses, he is an icon in Montmartre, which is why it is so hard to book a ticket at his theatre.
The night usually starts at 8 pm. You enter the place through a long corridor decorated with pictures of all the stars that went there.
During 2hours, you will have a complete dinner with only french specialties (Cheese, Ham, snails, veal, wine…), with good music and nice atmosphere. You can discuss with anyone like a real cabaret.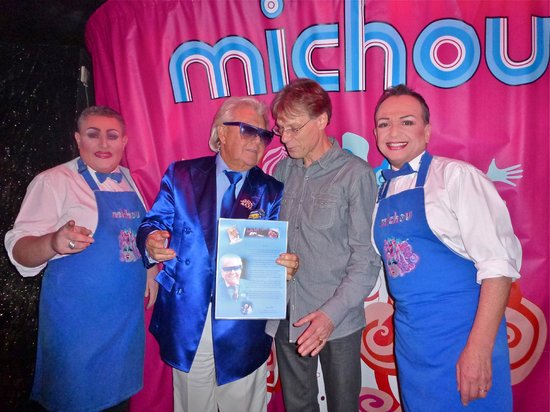 Then, at 10:30 the show starts: the "Michette" (Girly dressed men) singing french classics and dancing at the same time. Do not take it seriously! It is just so fun to see them it's hard not to laugh :).
The place is always very popular so be prepared to face a large crowded, with a lot of cheerings and noises.
At the end of the night, you can have a picture with Michou himself if you would like. It is always nice to keep a memory of the night, trust me 🙂
Overall, a fun "kitsch" night that hasn't changed in the past 50 years.
The dinner is good, the show is fun but mostly the atmosphere is very nice and typical 70's "French"
It is a pricey and crowded night, but you won't regret it