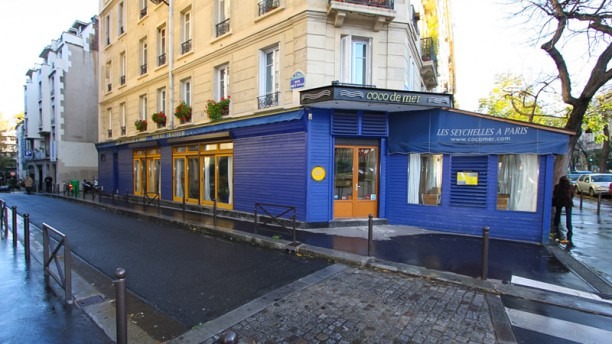 The more I get to ramble through Paris, the more I see that I missed so many spots in my lifetime. And I do want to see the best in Paris ! We all know how Paris is depicted in the "cliché" that are spread worldwide. Most of the time, we portray a cold weather, callous inhabitants and a local food confined to Cheese and wine. I would get reprimanded by Parisians if I confirm that image not completely false 🙂
But one must not forget that cultural diversity has its word to say, France has borrowed so many elements in gastronomy to set up its renowned food. Therefore, it is not rare to find some restaurants offering a total trip to another country, from the food to the setting 😉
Please go to the "Coco de mer" in the 6th district : you eat food from the Seychelle there ! Plus, the surrounding is really astonishing there! Let's figure things out, you have a regular Boulevard like so many others in Paris, you have some Haussmannien buildings and at a corner…
You open up a door and you feel surprised and maybe puzzled. The reason is that you have probably never entered a place with sand on the floor and straw on the ceiling!
Yet, you are in Paris. But a rhythmic song and beach chairs are inviting you to sit and chill. The waiter, a local man from the archipelego, is nice and smiles quite often. The menu is basic, the recipe makes all the difference though!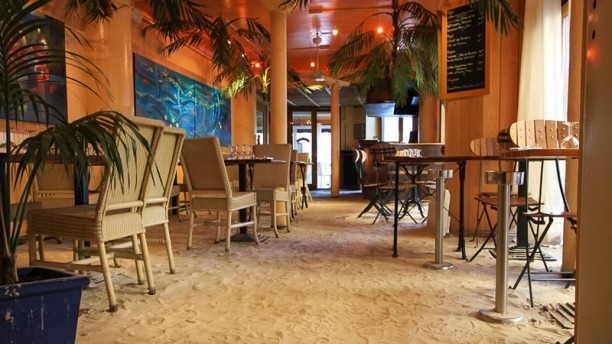 In your plate, you can have chicken with curry sauce, combined with diced mango. This is a real pleasure for your taste buds, that are not used to mix up these elements. Otherwise, if you don't feel like eating meat, you have cod with rice and prawns or tuna with rosemary 🙂
For the dessert you have lime cheescake, mango mousse, crème caramel with coconut.
The last time I went to the place, I saw two groups of people who complimented the waiter about the meals. Every one was delighted and amused to eat in a peculiar setting. In terms of originality and value for money, that restaurant can be on the top of the podium;)