08 November 2017 | Leisure
It's going to take you high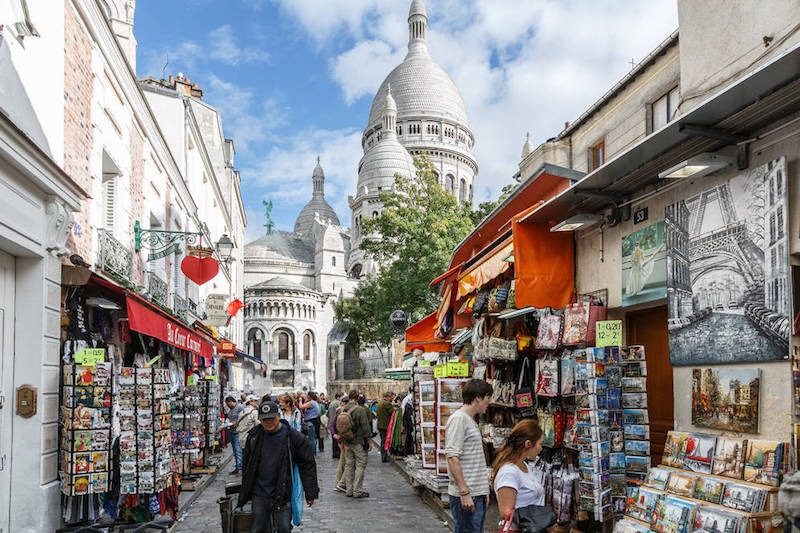 In some other words, we should say the hangout place for Bohemians and street entertainers offering a background music or a juggling show. The passers-by are always delighted to walk through that festive atmosphere. La Butte Montmartre (hillock of Montmartre in English), is the highest top of the capital, it is known for its famous Sacré Coeur basilica… but not only.
Indeed before its great entrance you have wide and great stairs built on a slope from which you have a tremendous view of Paris, and a part of that slope is covered by lawn so you can sit on. In order to have access to the top, you have to take the notorious stairs (130 meters to climb by feet) if you are bold enough :). Otherwise, you have a funicular railway that will bring you to the place. A mild spell is, of course, the best moment to go to that place so you can enjoy a picnic or just flicking through a magazine!
But a gloomy sky is not preventing you from having a walk there too, all the more since that Paris and its grey sky brings paradoxically its charm sometimes.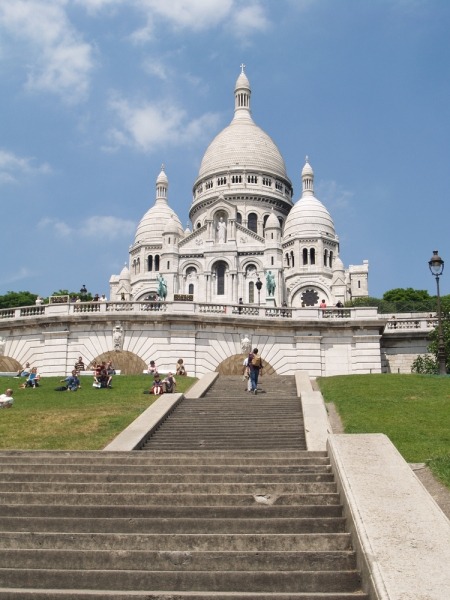 Regarding the spot, you will not allow yourself to sit and admire the view only, you shall by the way go to the restaurant serving typical French meals such as La bonne franquette, or Le relais de la Butte. You can take the Montmartrobus, a bus taking you for forty minutes around the place so you can see every corners of it. Last but not least  when a break is imperative you can buy souvenir gifts in the numerous shops there (obviously, it is not cheap ? !)
Don't forget you are in one of the oldest place in Paris that has been annexed to it later on, that is why it doesn't fit all the architecture's patterns such as the Haussmmanian buildings. On the contrary you will get to walk through a real village with mills, a four centuries' restaurant and rural houses!
            So have a good walk there buddies :)!
Montmartre is a great area to have a walk and enjoy the atmosphere. Nonetheless, having a guide to explain everything you need about the area is great too.
<