09 December 2017 | Nightlife
For Paris night activities, Nestled in an apt location in Paris, Le Calavados is an intimate restaurant and an ambiently lit club :)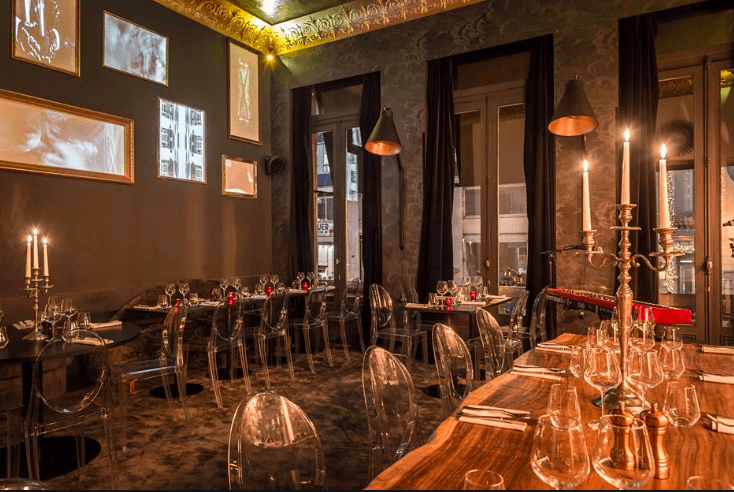 La Calavados is located in the golden area of Paris, between the Champs-Elysées and the Seine banks. This former hostel was turned into a brand new restaurant, with a club on the basement floor. It is the perfect place to spend a romantic time with your Romeo or your Juliet.
The atmosphere of the restaurant is very intimate, posh and cozy. And the chef will propose you a menu made with unusual yet delicious dishes. It's time to explore undiscovered sensations in your mouth: you'll mix foie gras, vodka and pop-corn.
If you don't feel hungry, don't worry, there is a wonderful cocktail bar, which can hosts up to 80 persons. And I did not mention the club yet?
It's basically split into 2 spaces. The first one is a DJ/Bar space, and the second one is a sort of lounge, where it is a bit calmer. The decoration is a mix of black wood, white lights, mirrors, golden items, and all of this creates a very muted atmosphere.
La Calavados is really great, we loved it 🙂