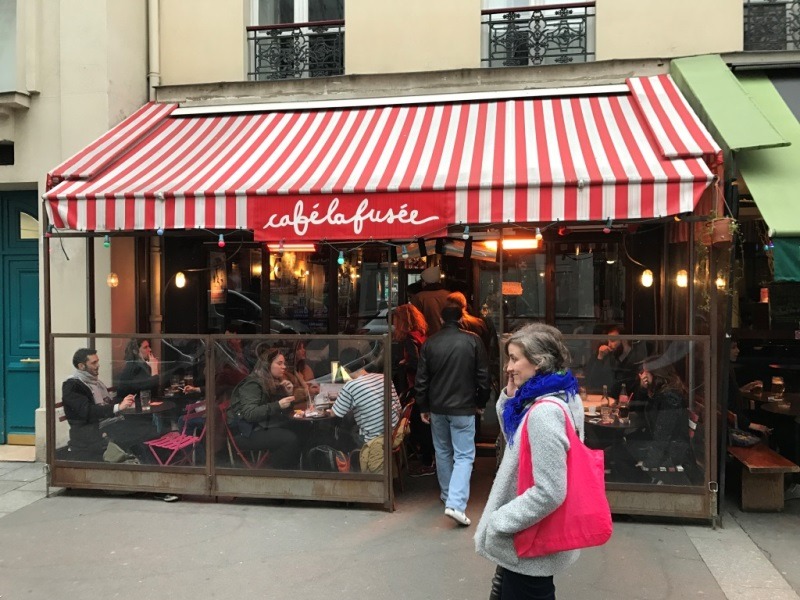 Looking for cool place to get a beer, with a nice neighborhood ?
La fusée is perfect !
A small bar (~40m²) near Beaubourg, in the 3rd arrondissement, in a street full with bars. And yet, this one is always the most crowded.
Why ? First of all, the atmosphere, very casual and friendly. Warm welcome, joke and stories telling above the counter, good quiet music.
No wonder why you'll find so many expats as well, they love to meet here.
Second reason the price, obviously :). 2.90 a beer, that attracts a lot ! You can also have a small lunch or dinner for a very reasonable price. While the neighborhood remains touristic (ie: very expensive), this bar has kept its authenticity and its good prices.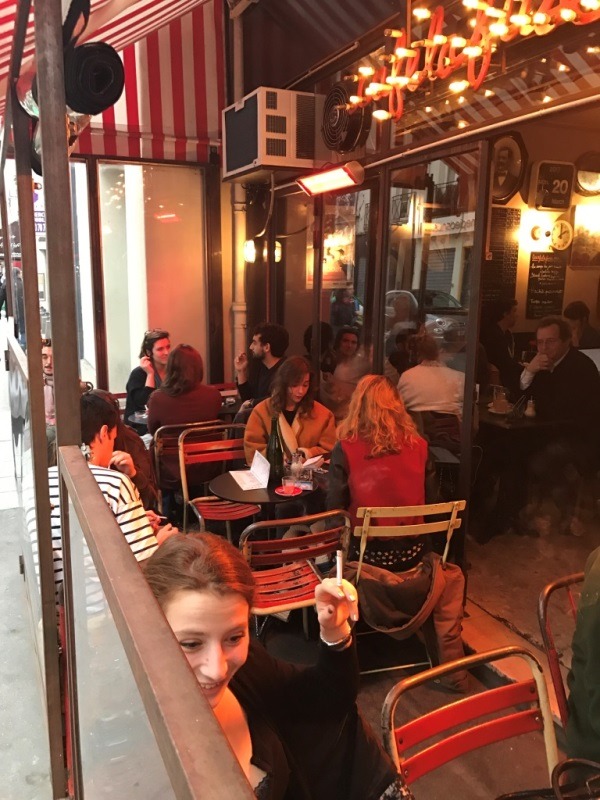 Finally the place. Owned by two friends for 10 years, they managed to build a nice authentic french bar. Everything here is french and organic. Their wine, their vegetables, everything comes from local producers. It is simple but good, and that's what french people love. Nothing fancy, just good stuff.
La fusée can be great to have a drink chatting with friends, have a nice meal during a sunny afternoon, or to start a good night in Paris before going dancing on a saturday night.
Make your choice, you won't regret it ?