25 September 2017 | Food & drinks
The place to be seen in Le Marais
Ok so La Perle is commonly famous because this is the place where John Galliano lost his marbles and had a furious racist rant. But there are other reasons to go there, don't be put off by such bad publicity ?
If you go there during the Parisian fashion weeks, then you know you hit the right spot. J All the designers, models, PR's and people who are making Paris the centre of the fashion world during this few days can be found here, sipping on a diet coke or Spritz. Expect celebrities breaking bread with the commons of the fashion crazy world! ?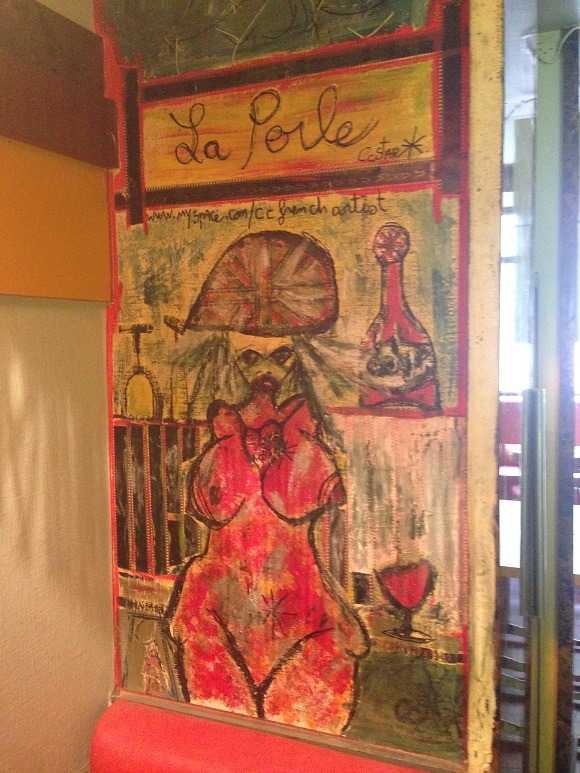 Ideally situated in the heart of the 3r arrondissement, La Perle also offers a nice place to stop to reckless shoppers visiting the boutiques and shops set in this very fashionable neighbourhood. ?
Inside the bistro, the ambiance is very colourful: you can sit next to the large windows and watch people go by or prefer a spot on the very busy terrasse. Situated at the corner of rue de la Perle and rue des Vieille du Temple, La Perle is one of the notorious spot of the gay-friendly Marais. ?
Feeling peckish? Order one of their beautiful Bagel, Charcuterie platter or chocolate mousse to die for ? Ideal place for an "apero" with friends; it is worth stopping by while you are visiting gay Paris ?