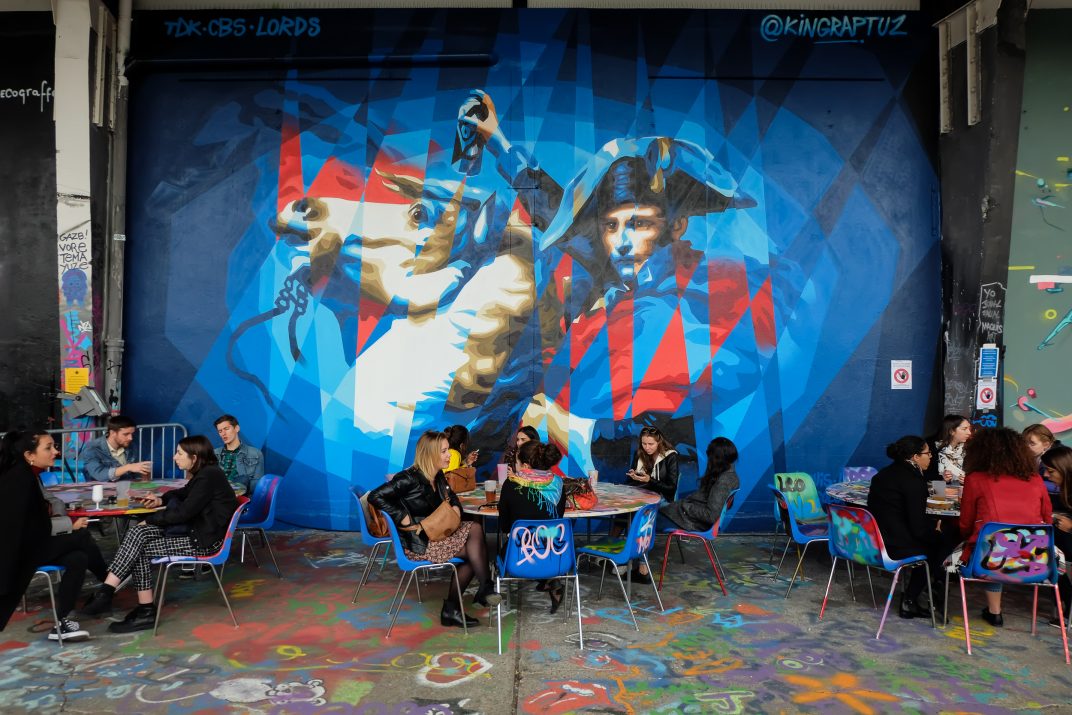 We love Paris as there is always new concepts and activities. And this one is really a must-do !
We went on a Friday night to discover this really huge place, that used to be a train warehouse. It has been totally renovated to gathers urban graphers artists and night lords !
You have many things to do in this area : It is a bar and you have some food trucks (hot dog, burger, etc). Second there is good music here (depending on the mood of the dj and the party theme). Plus you have a inline-skating park. And a museum for the urban graphist art in France and beyond.
The best of it is that you are surrendered by urban graphs all over. You have professional ones on the walls, AND you can also buy a spray painter to paint by yourself. Truly it is awesome 🙂 It has been the 1st time for David and I !
The cherry on the cake is the renting of rollers to dance and visit the place. It has been maybe 15 years we had not put some rollers on. It was tricky at first, but then we had so much fun.
There are lessons of roller also, check their Facebook page to see their events and timetables.
The main purpose of the place is to gather generations and people from different social grounds. And it works pretty well. It is amazing to see how the art and crafts can bring together people.
The museum is also really great. You have some hidden gems there ! Many of those pieces of arts are from French urban graphers. But not only.
Careful though, you can not visit the exhibition with your roller on 🙂 You better have time to do both. It really worth the trip though !