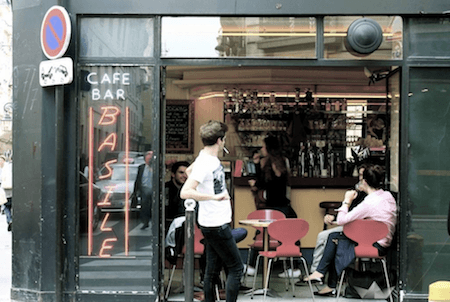 Looking to meet some friends on a lazy afternoon in a typical French café? Le Basile is perfect! Wanna have some beers and watch the game in the evening? Again, le Basile is perfect!
Located at the corner of rue Saint Guillaume in the 7th, Basile is frequented by university students. Being close to Sciences Po, you will never find it empty. The interior decoration is vintage and this makes it even more charming.
It is not extremely touristy, the prices are student-friendly and the staff is super warm. The bartenders create a good atmosphere and the waiters provide very attentive service.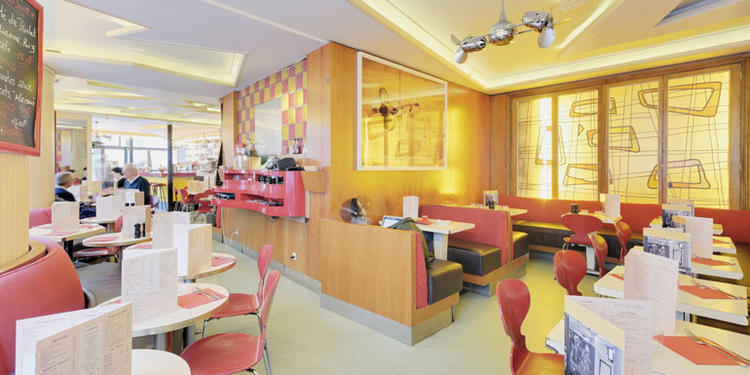 You can have a three-course brunch for 20€ and there are special menus for students at lower prices. They have happy hours from 5 pm to 8pm everyday except Sunday and this attracts a lot of people. You will find a lot of people buying take away sandwiches and drinks. They have American burgers with fries as well as French salads. The variety is not that huge but the quality of food is quite good and fresh.
Basile is a great choice for any kind of casual occasion, go there to have a friendly meeting with colleagues, to have beers with friends or if you are super hungry and in the mood for a big cheap lunch! 🙂