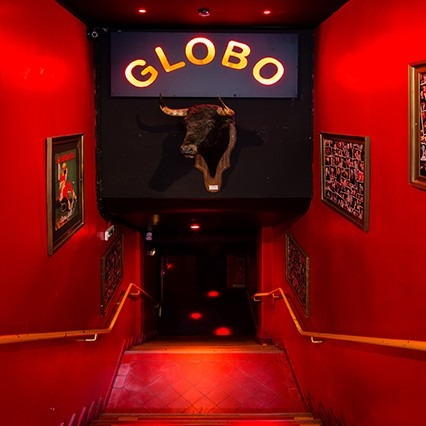 Le Globo is an institution in Paris, with the living spirit of the south of France. Every Friday and Saturday, all the 20-30 years old of Paris go there to party and have fun.
It is a nightclub, located near Grands boulevards. The atmosphere is really unique, and the music is… original! For example, you might find yourself dancing on a Disney music at 4 am in the morning. They also put a lot of southern songs, like rugby songs.
One undeniable advantage of this club is that you can enter very easily. No dress code, no need to be accompanied, just come as you are!
Inside, the drinks are rather expensive, so be prepared. But it's really worth it if you like good old fashioned music and space on the dancefloor.
However, the people are quite young. The typical age goes from 20yo to 26yo. If you're over 30, you might feel a bit old 🙂
If you smoke, there is a smoking area inside, so you won't get frozen having to go outside.
Finally, every once in a while, they put some fun activities, like a Mechanical Bull Riding. Quite unique 🙂
All in all, a good spot to have fun and dance until the end of the night in Paris !