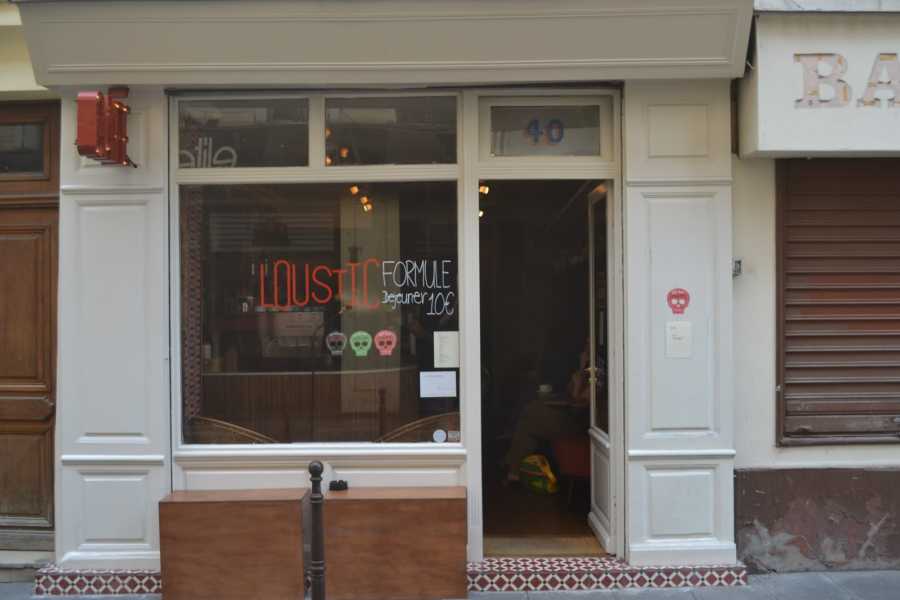 The Loustic is a very cosy coffee (or as they say : "Espresso Bar") located in "Le Marais", that is quite hidden, but actually great.
In a small street, the "Rue Chapon", you might see their small shop, but it would be a shame not to stop there for an hour or so.
They have comfortable sofas, pastries, great teas, but mostly : amazing coffees !
Some people tends to say that it is the best coffee in Paris. We want your opinion on it :).
Their coffees change every week, they have many recipes. Don't hesitate to discus with the owners (who are fluent in english) about it, they will be more than happy to explain you how they do it.
But it is really a coffee institution.
They also have free wifi, as coffee usually do, but their wifi actually works well :). Do not hesitate to bring your laptop as they have tables and power socket to charge them.
It is also a good spot to meet people, as usually 50% of the customers there are foreigners. The place is very popular among tourists.
Overall, a great place to sit after a long and tiring afternoon, have a good coffee and plan the evening, or the night.