28 November 2017 | Shopping
The oldest indoors market in Paris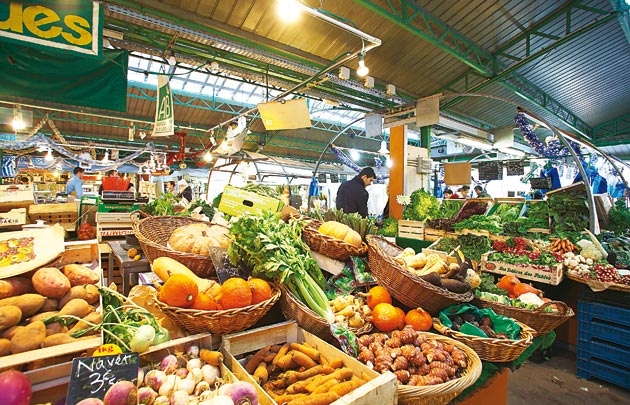 Le Marché des enfants rouges is probably the Parisians' best kept secret. Hidden away in le Marais, this little market is situated rue de Bretagne and is hosting visitors since 1615! ?
You can translate "le marché des enfants rouges" by the red children market. The name is quite enigmatic for foreigners and Parisians alike but its origins come from an orphanage that used to be situated next door and that dressed their children in a red uniform. As simple as that! ?
So what can you buy in this market? Flowers, vegetables, fish, meat, cheese, well mainly food. You can also choose to stop there and grab something to eat. You can have pizzas, Moroccan delicacies, burgers, pastas, cheeses and all kind of healthy and delicious food. You can sit at one of the counters for lunch or pick a table on both sides of the market. It is busy, friendly and very "a la bonne franquette" as the French like to say ?
Why do we love going to the marché des Enfants rouges? Because it is so Paris ? The food is amazingly good and people in the market are true Parisians at heart. It really feels like you were doing your shopping at the centre of a French little village. What's not to like ?