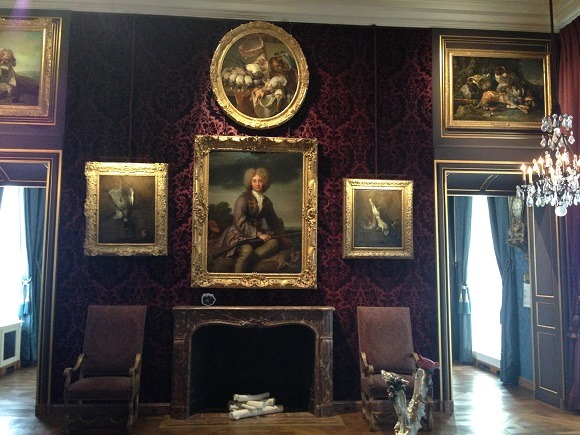 This museum is dedicated to the relationship between nature, mankind and animals. It sets in two magnificent "hotel particulier" in Le Marais. Le Musée de la Chasse et de la Nature is truly the most amazing museum in Paris. Expect the unexpected…  🙂
Don't be scared! The museum is not about the best ways to kill and annihilate animals. It is truly for animal and nature lovers. 🙂 Even though they are hunting scenes depicted on the walls, the permanent exhibition is staged in a very original and modern way. The collection of objects and art artefacts gathered here are all related to nature, animals and only sometimes to hunting.
You shall follow 10 rules to visit this amazing lifelike curiosity cabinet: walk, don't run, whisper, don't shout. Plus, try not to scare the wild inhabitants in these walls 🙂 Visit all the rooms, one by one and meet the giant polar bear, the boar, and all the birds and tigers, stags gathered in the mind blowing trophy room. 🙂
From antic times to contemporary times, the story of hunting is told through the accumulation of many paintings, sculptures, tapestries and stuffed animals. And it is also the close relationship between mankind and nature that's being told. Temporary exhibitions are also happening there. Indeed, contemporary artists showing their work in the premises of the museum.