23 October 2017 | Food & drinks
The naughty Parisian gastro bistro at its best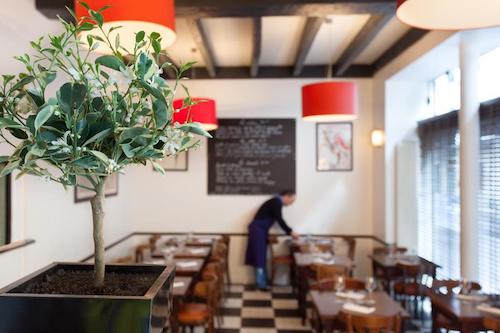 Les Canailles is dedicated to good authentic French food. Opened in 2012 by two former employees of the famous Michelin star Crillon, Yann Le Pevedic and chef Sebastien Guillo, this bistro is both an homage to the French traditional bistro food and the Pigalle area.
"Canailles" mean scoundrels in French, and if you are feeling naughty this is where you should grab a bite. 🙂 Chef Guillo loves a good seasonal meal, you won't find strawberries in January's menu here, the food served here is made according to the season and what the Chef can find on the market.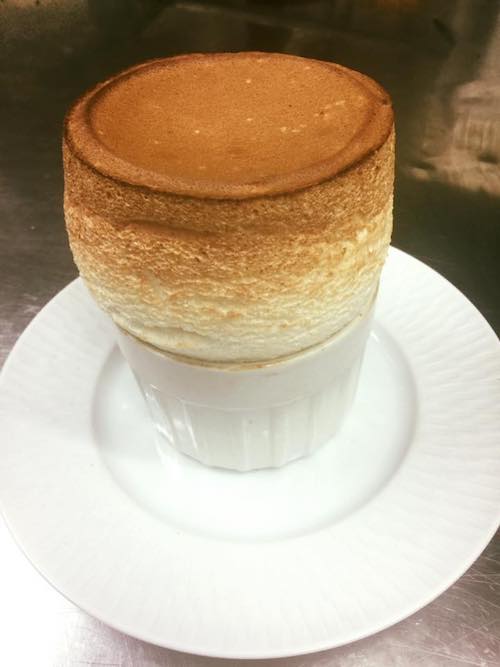 The "Carpaccio de langue de boeuf sauce gribiche" (beef tongue capriccio with gribiche sauce) is one the many specialities of the chef Guillo and homage to "Plats canailles", meals made with giblets. Expect beautiful « fois gras », « tête de veau poêlée avec petits légumes d'été » or decadent « soufflé au grand Marnier » for dessert.
This former butcher shop kept some o its ancient features and the menu can be read on a bistro style "ardoise". Sober, simple, authentic, the decor is manly and convivial. Wine-wise, the focus is put on an interesting list of natural wines coming from France and overseas.
Pigalle and the Moulin Rouge have always been seen as places of perdition, where men and women alike could let themselves go to the sheer pleasures of life… 🙂 Good food is definitely one of these naughty pleasures and Les Canailles is the bistro that embodies this decadent part of the French lifestyle!