23 October 2017 | Cultural
"Chance is a word void of sense; nothing can exist without a cause." Voltaire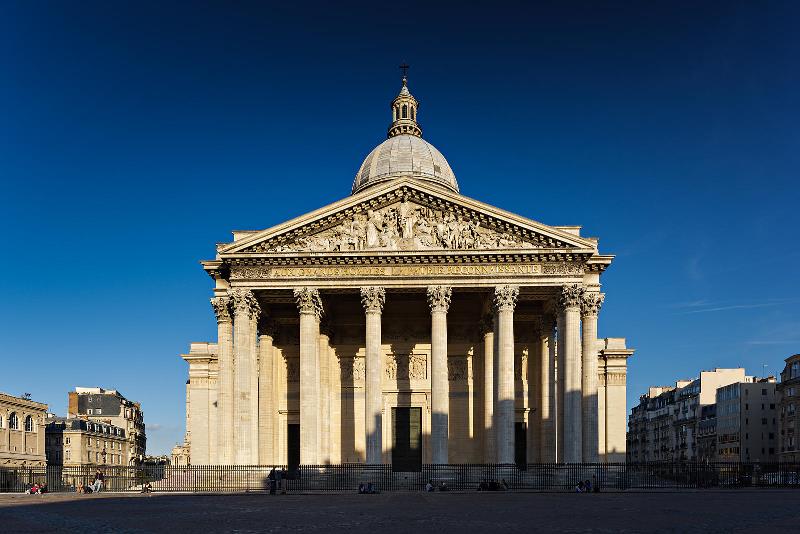 The Pantheon is a must-see here. First, for what it represents. And second, because the elite of France is buried in there.
In the heart of the Latin Quarter, on the top of Sainte-Geneviève hill, the Panthéon is in the center of Place du Panthéon and surrounded by the town hall of the 5th arrondissement, Henri IV school, Saint-Étienne-du-Mont church, The Sainte-Geneviève Library and the Faculty of Law. The Rue Soufflot draws him a perspective to the Luxembourg garden and the Eiffel Tower.
The Pantheon is a grandiose edifice. The ambition of Soufflot (the architect) is to compete with Saint-Pierre of Rome and Saint-Paul in London. The monumental peristyle is inspired by the Pantheon of Agrippa in Rome.
Beginning in 1874, paintings on canvases depicting the history of Saint Genevieve and the epic of the Christian and monarchical origins of France come to decorate the sanctuary.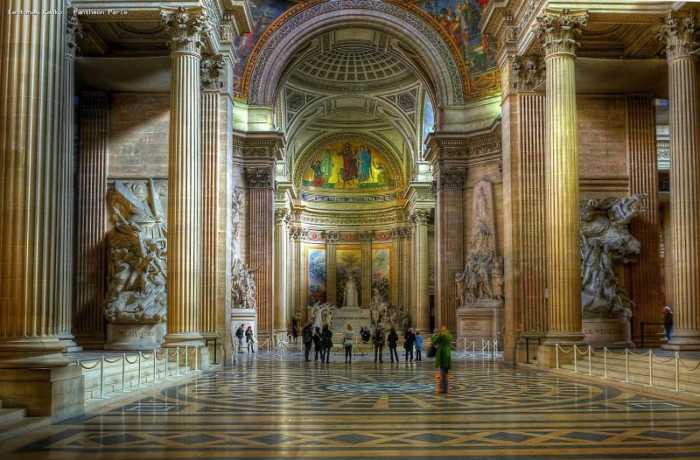 There, you will discover the great personalities buried in the crypt, who draw the face of our national identity. A permanent presentation summarizes the life and work of those who rest there, from Voltaire and Rousseau to Alexandre Dumas.
The pendulum of Foucault has been installed in 1851, and disassembled and relocated in 1995. What is it? Well, it merely proves the rotation of the Earth!
And there are also different exhibitions and shows that are regularly organized. We let you check their website for the programme.
Oh, and did I say that it is a Monument Historique?
Our tip for you is to book your tickets in advance for the Panthéon because most of the time, there are a lot of visitors queueing at the entrance.
Or you can even book the "Paris museum Pass" that allows you to visit the Quai Branly Museum and other Parisian sites as well by cliking "here"!