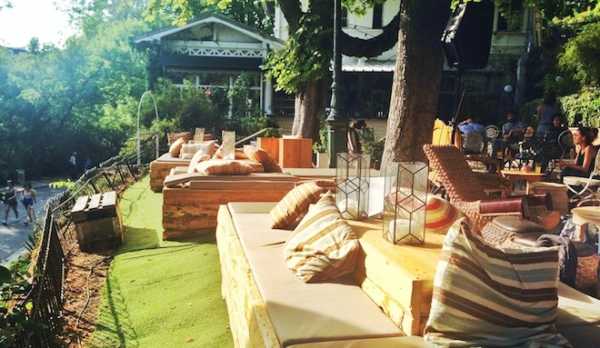 If you're looking for a place with a lot charm, suitable for some drinks and a brunch/Lunch,/Dinner, you have found the right place !
The Pavillon Puebla is a cocktail bar and restaurant located in one of the most famous parc in Paris : "Le Parc des Buttes Chaumont ».
The place itself – located in a Napoleon style house – has a vintage and romantic look. It's very comfy with two terraces, nice couches and pillows where you can relax with your friends surrounded by a charming atmosphere and trees.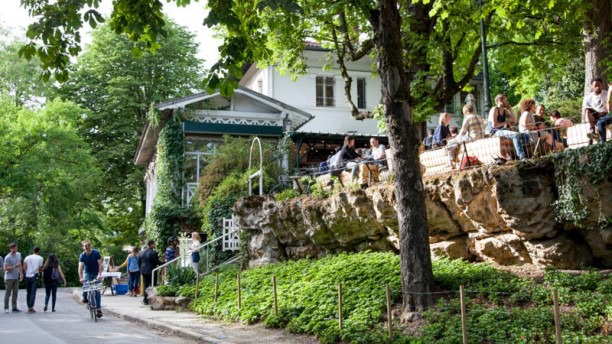 If you're looking for a drink, you can enjoy cocktails at any time of the year thanks to its two terraces, one with a summer bar, and another one semi-covered with a winter bar. The cuisine inspiration is Italian with pasta and pizzas. If you're a group however we suggest you to take a combo made of a board of charcuterie and some cocktails !
Regarding the music, the style here switches between jazz and electro with DJs who will heat up the atmosphere at Night !
It is really well located, and very crowded during spring and summer, so try to arrive early to get good seatings
A perfect place to have a nice hot Night, in Paris 🙂