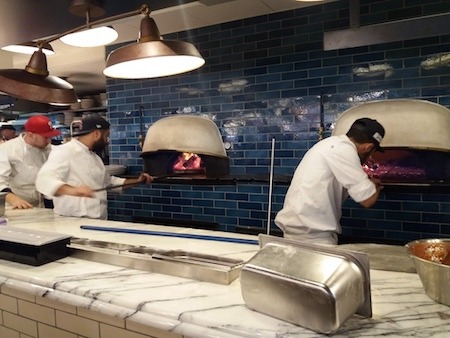 The gastronomy enthusiasts will fall in love with the new restaurant Popolare that opened in March 2017 in the second district of Paris.
A nice spot hiring Italian waiters speaking out loud in their mother tongue, enough to bring Italian flavours to you. When you see a long queue outside and crowded seats in the inside you get to know that the key of that rising success is due to different reasons.
The first one is the wooded setting. You have an original decoration that makes heads twirl to admire the place. You have shelves covering a whole wall with hundreds of beer bottles, a play of colors that brings its charm. The blue tiling in the wall behind the cookers, putting pizza in the wood stove is probably aiming at making you feel at home.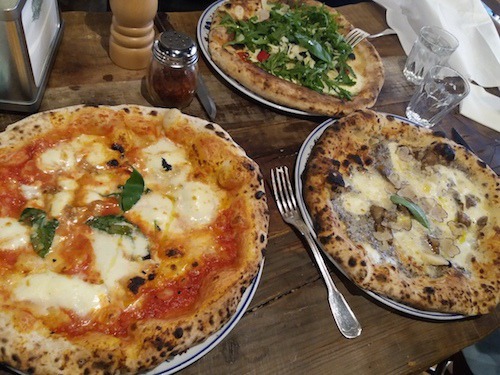 Secondly, you have the Italian specialities that are served. You have starters composed of ham or cheese, you have as main courses pretty affordable pizzas (some are 6€), pasta with truffles, rice with seafood… All is made with Italian products from the flour to the sauce.
No need to tell you that alcohol is being served but what you probably don't know is that they store 15 000 bottles. The insatiable ones will be thrilled:)
To end with, the dessert menu is a real lure. You have those that no longer need introduction such as the Tiramisu, the Panna Cotta but also homemade ice creams( with chocolate, pistachio, mango…)
My buddies don't wait any longer, go to that place, from now on Italia is at your feet 🙂