23 October 2017 | Leisure
The crossroads of culture and art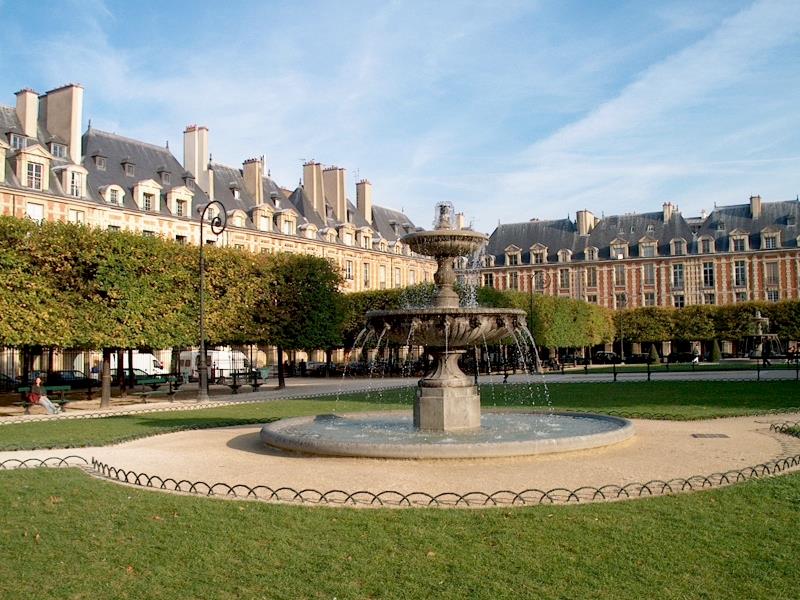 Let's start it out with a riddle. It is a famous and the oldest square in Paris, it is classified as a Historic monument and it is totally surrounded by an old red-brick edifice dating back to the seventeenth century. So what is it?
It is the beautiful and worldly-renowned Place des Vosges of course, part of the third and the fourth district near the area named le Marais. If you don't know the district well enough, you have to sneak in a few blocks, to finally reach that hidden garden. It is just behind the Hotel de Ville (town hall in English).
Before entering the garden, you will get to see that the whole place is encircled by beautiful arcades beneath the building, hiding themselves restaurants such as the Ambroisie with an 18th century's setting or La place Royale shops and Victor Hugo's house (check the article). If you want your stroll to take a romantic turn you know where you have to roam around!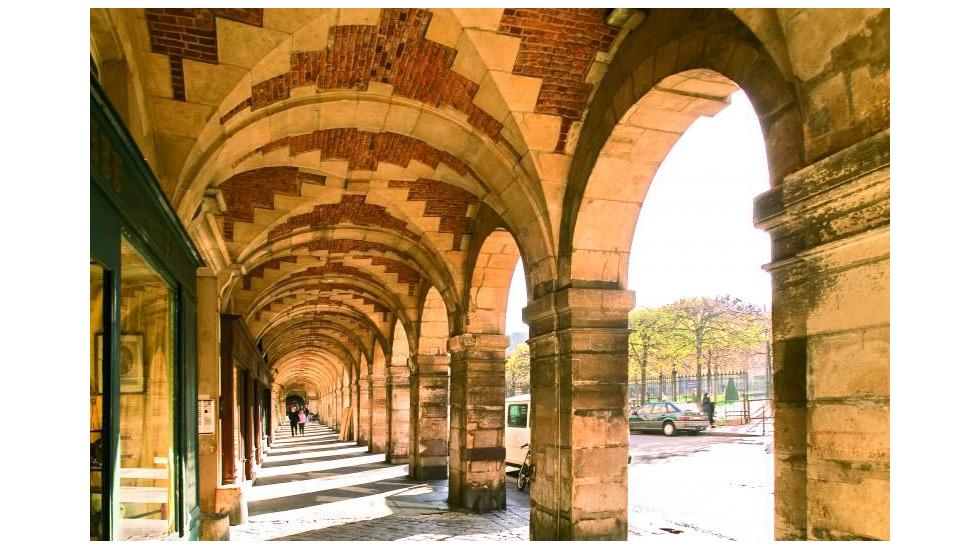 Once in the garden, you will see how sumptuous, calm, and lush it is. At each entrance, you will see a clear path in front of you, up to a fountain. The place is symmetrical, with four identical entrances and fountains. As for the middle of the place, a statue of King Louis XIII, erected in 1639 is here to remind us of that his late owner still has an eye on his property!
Indeed before to see nowadays Parisians and tourists stepping into the place, it was a royal area and the building around had been built for the engagement of Louis XIII and Anne d'Autriche. At that time, the structure was housing 36 hotels welcoming the upper-class society.
Today, it is a perfect place for relaxation for Parisians. You will see many coffees and bars around. And when you get tired from walking, you can sit on the grass and enjoy your time.
The ideal romantic and relaxing spot in Paris 🙂 !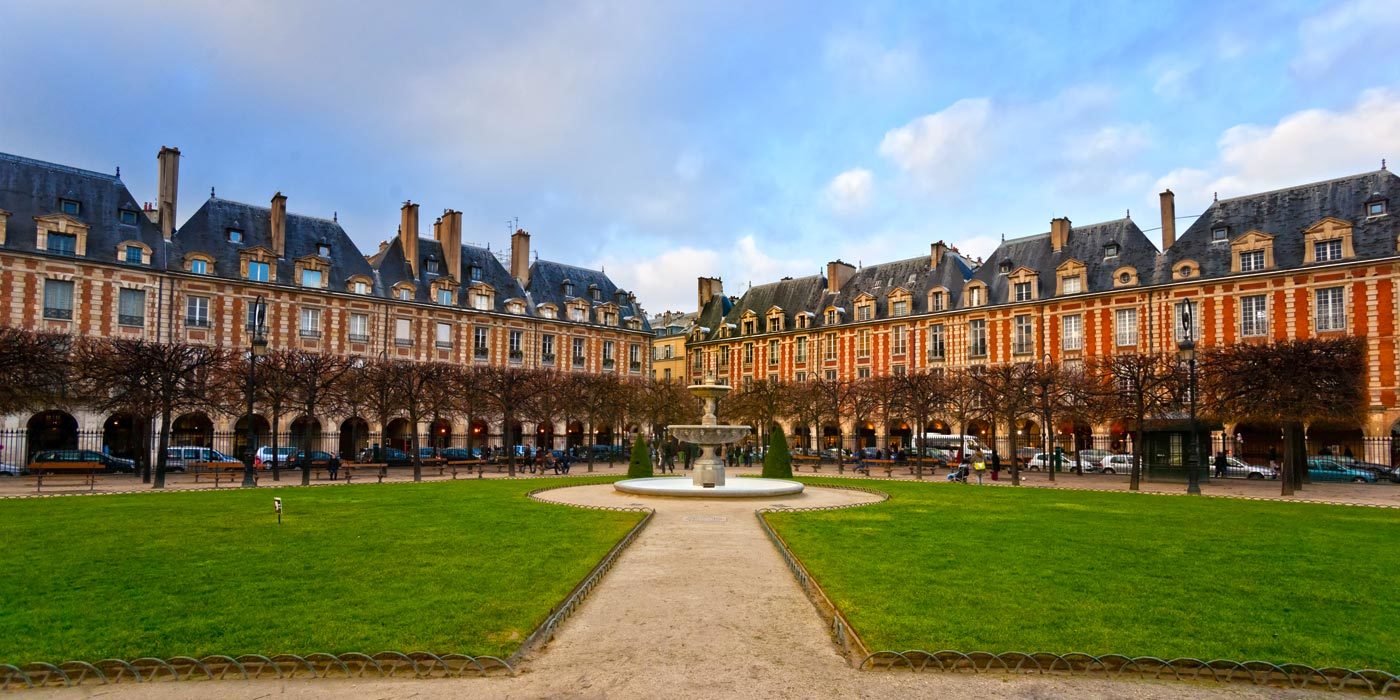 Place des Vosges is located in the heart of the Marais, you may book your guided tour of this great area by clicking here!