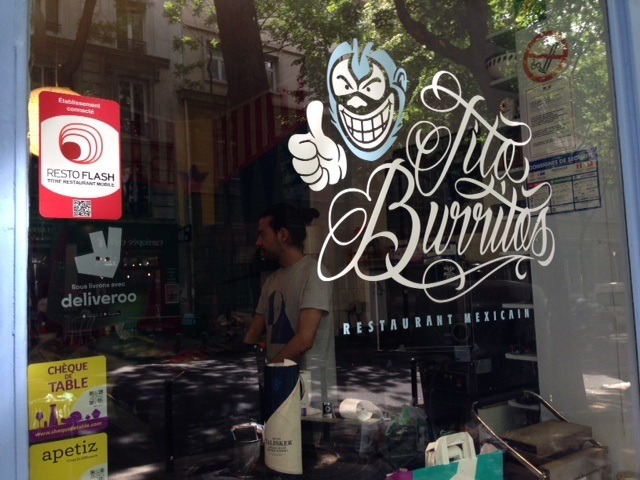 Tito Burritos is a little Mexican restaurant set in Montmatre neighbourhood, in the 18th district of Paris. This is not far from the Sacre Coeur and the famous Montmartre steps going up and down the hill.
If you like burritos, nachos and hot, hot, hot food this is the place to pop by! 🙂
Juan Carlos and Tito are two proud Mexicans living in Paris. After a few years spent in France, it became quite obvious for them that opening a true Mexican restaurant in Paris was a true necessity. This is how Tito Burritos was born! 🙂
In their Montmartre restaurant, you can enjoy all the goodness of Mexican food: you can make your own burrito, taco and pick how hot you want your food to be! Chipotles lovers, beware! 🙂 Here they can do some seriously hot food! 🙂
You can add beef, chicken or have you burrito going totally vegetarian. It is really up to your liking and taste.
You can enjoy your meal in the tiny restaurant which has a terrasse overlooking the main street or rather have your burrito to take-away; it is up to you, muchachos! 🙂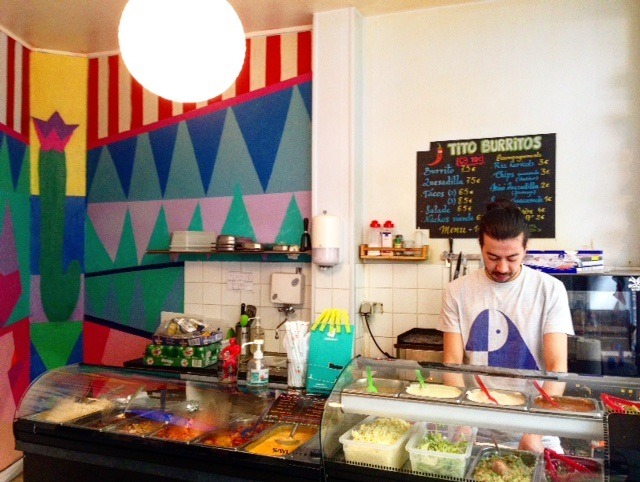 The success of Tito Burritos is real as many French people came to love Mexican food and because the food they serve here is fresh and delicious! As a result, the two Mexicans opened a second restaurant in Paris, in the 2nd district in the trendy neighbourhood of Le Sentier.
So if you are feeling like biting in a good old burrito or have some spicy tacos, Tito Burritos is probably the place you ought to visit when in Paris. They will not disappoint you! You cannot miss them anyway, they have a "lucha libre" mask as the emblem of their restaurant! Proof they are as true Mexicans as they can be 🙂