13 July 2018 | Top
Our 10 favourite cheap eats in Paris (Yes, it exists!)
Most tourists skip the lavish eateries and you are not alone with a tight budget- You are travelling to Paris, but you have a low budget concerning food. No worries! We tell you everything about cheap eats! Instead of spending too much time in fine dining, explore few guided tours for paris sightseeing places.
L'As du Falafel
In the heart of Le Marais, located Rue des Rosiers, you'll find L'as du Faladel. It's in the Jewish area of Paris, and what you need to know is that it's very cheap and very good. But there is always a queue, so you'll need to be patient.
Around 5€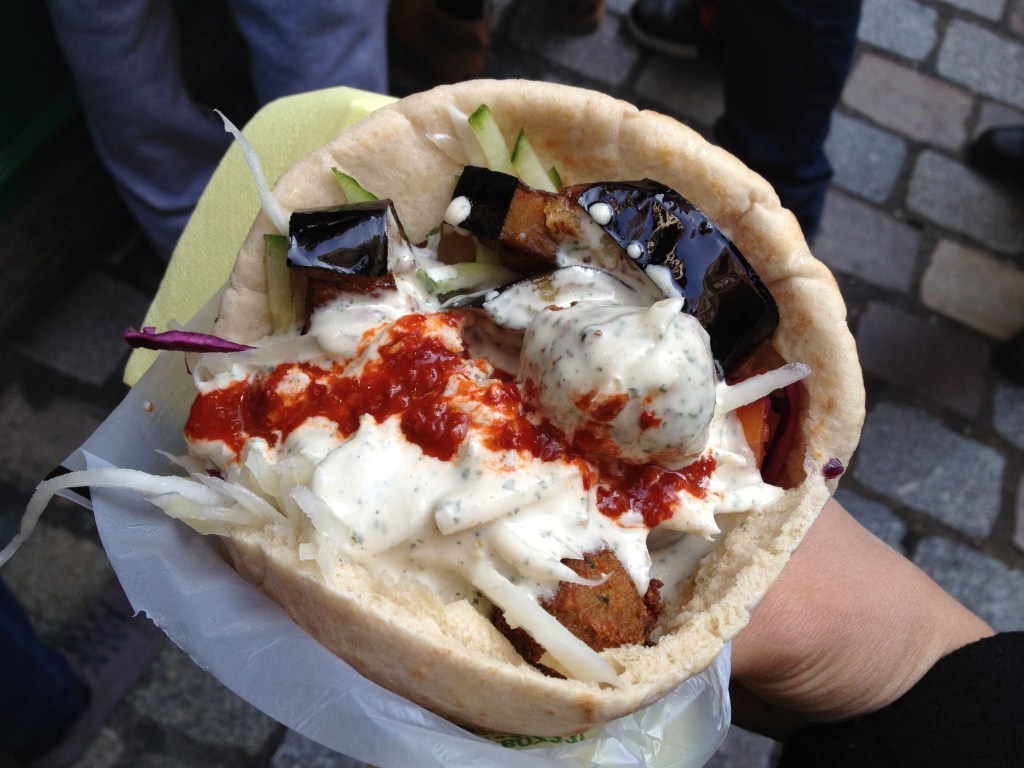 Candelaria
Candelaria is known for being one of the most famous speakeasies of Paris. But what is important is that you can eat tacos for almost nothing too ! It goes from 3€ for the cheapest. Once you've eaten your tacos, you'll have to find the secret door which goes to the cocktail bar!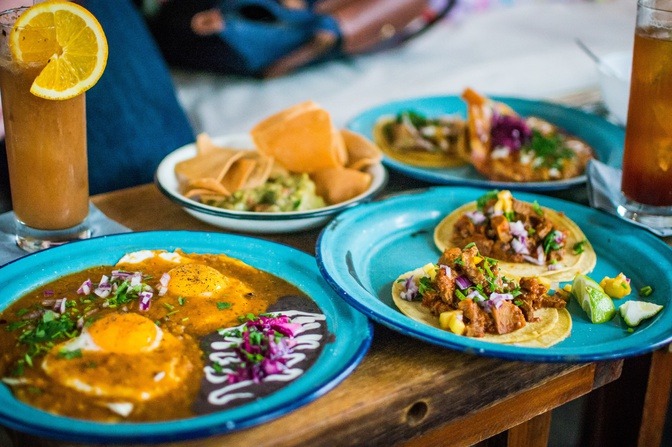 Frenchie to go
French to go is a nice restaurant of the 2nd arrondissement. They offer eat-in or take-aways and serves pork sandwiches, fish and chips, cheesecake, doughnuts, homemade ginger beers. They also serve breakfast all day long.
From 8€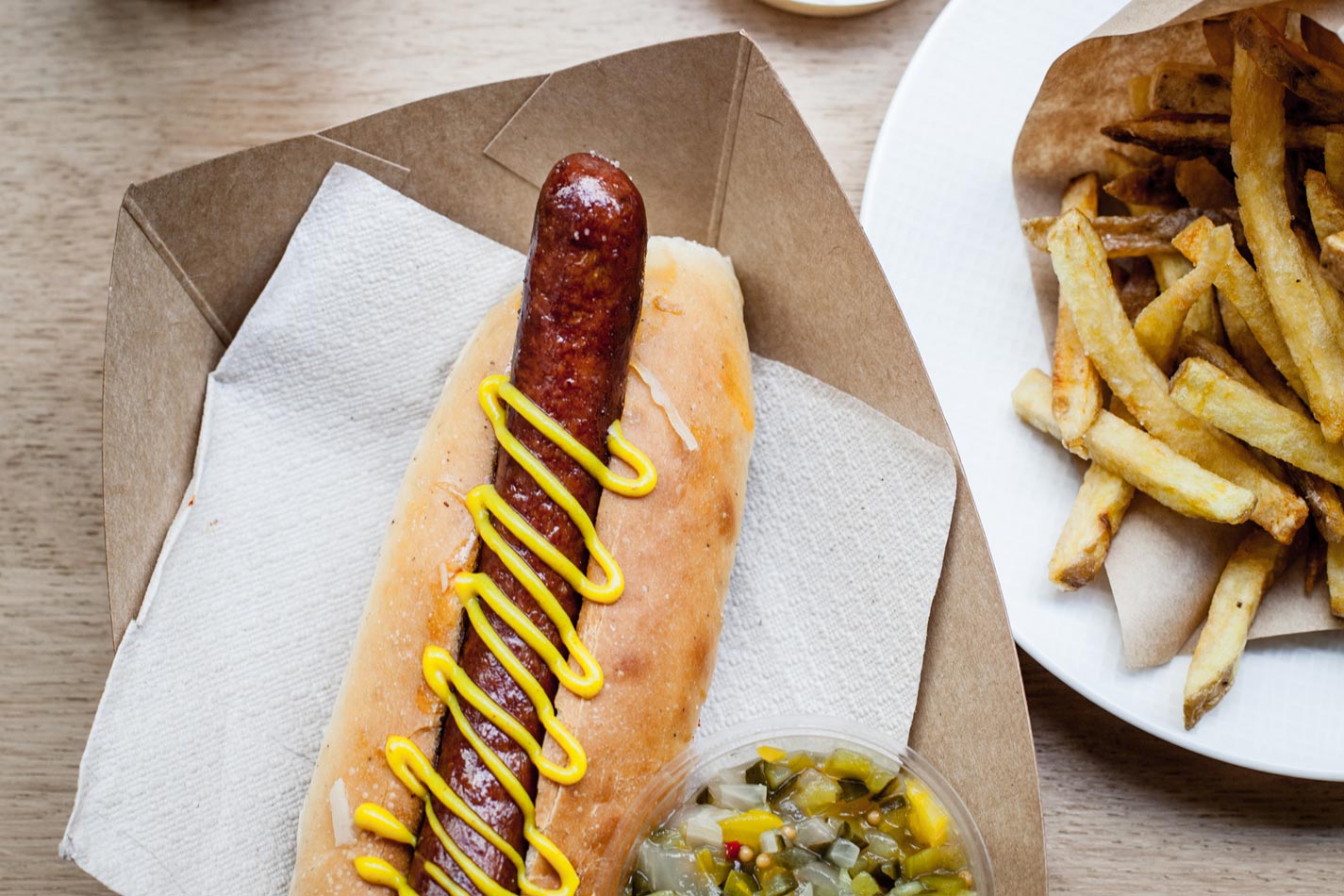 Moroccan tea and cakes from the Great Mosque
It's the perfect and very unusual place to have a snack! You'll get mint teas and cakes from 2€ each. And the views are stunning!
More information about the Great mosque in this article !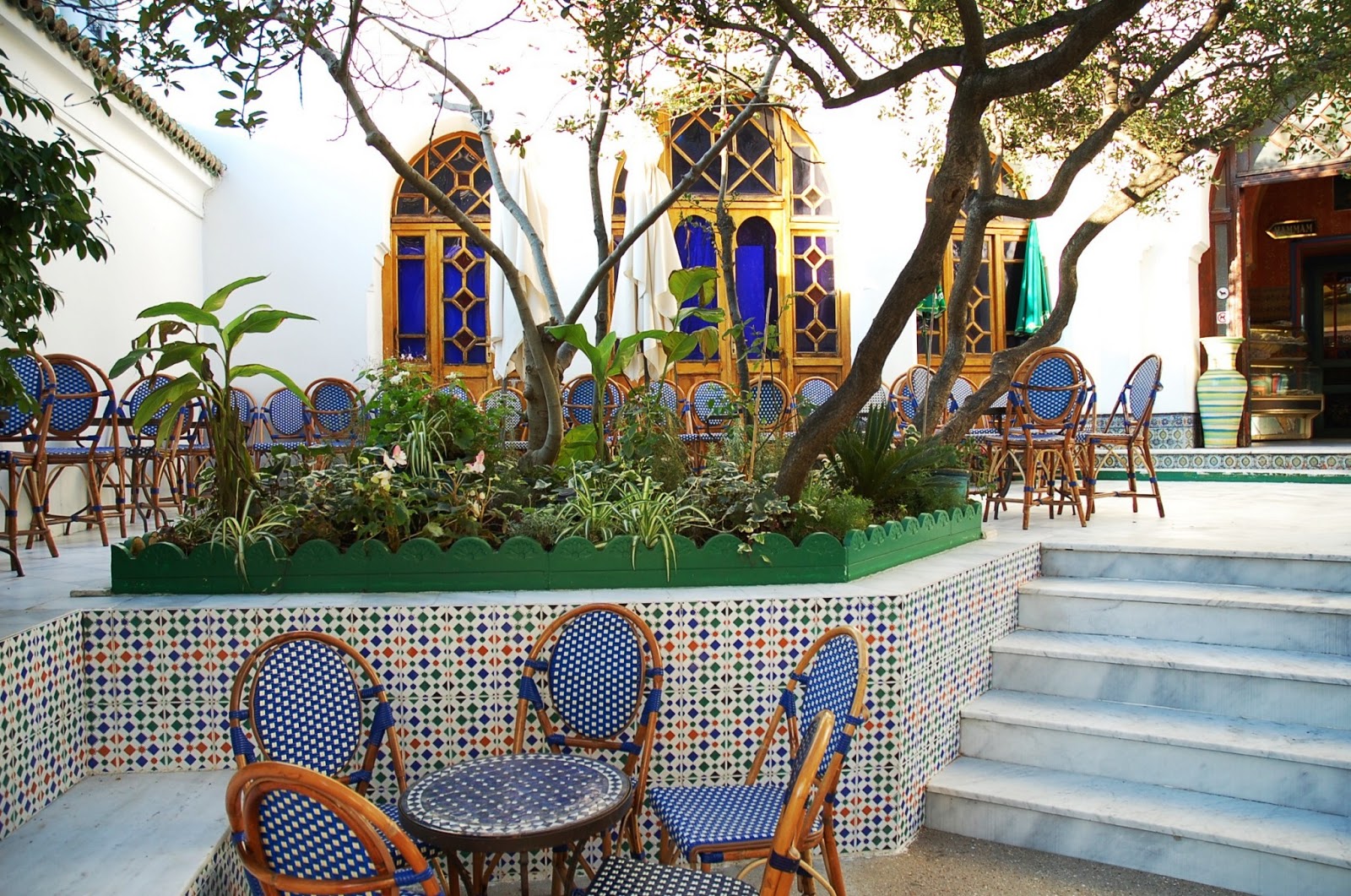 Bob's kitchen stews
Everything on the menu is veggie here! And that's great to have more and more places like that in the heart of Paris.  All the food is homemade and you can eat correctly for less than 10€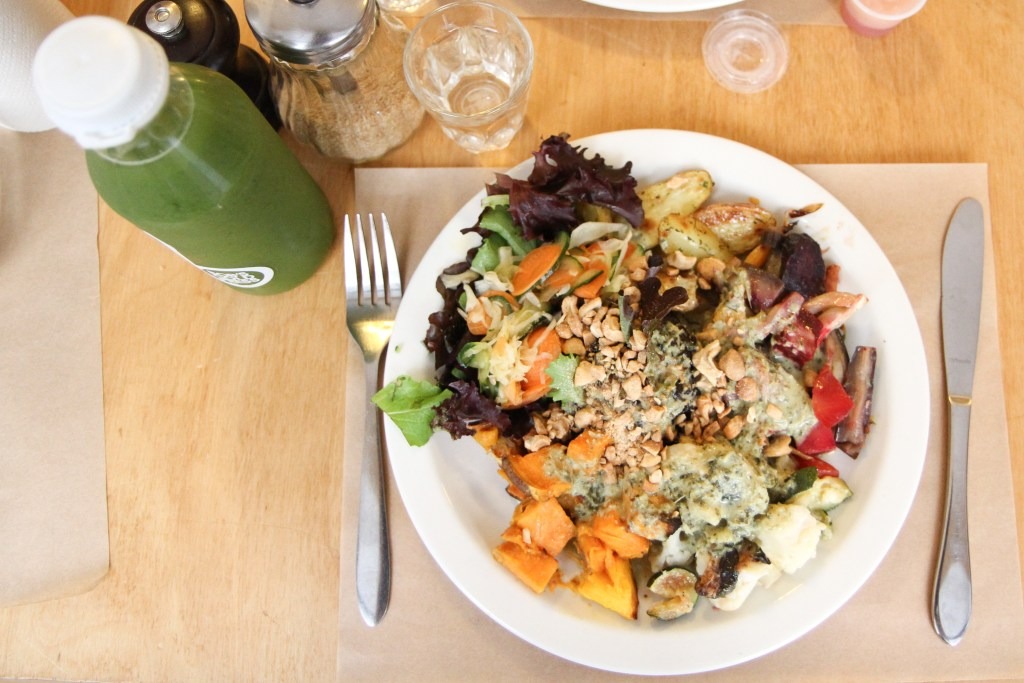 Bouillon Chartier
This is the typical French bistro. You choose our meals on the menu, and you can basically eat for 3 € if you just want a one-course meal. The atmosphere is very peculiar and old-school, it's an institution for every single working Parisian on the rush, who wants to eat French tradional food, which is good and fast.
Our article about it is here !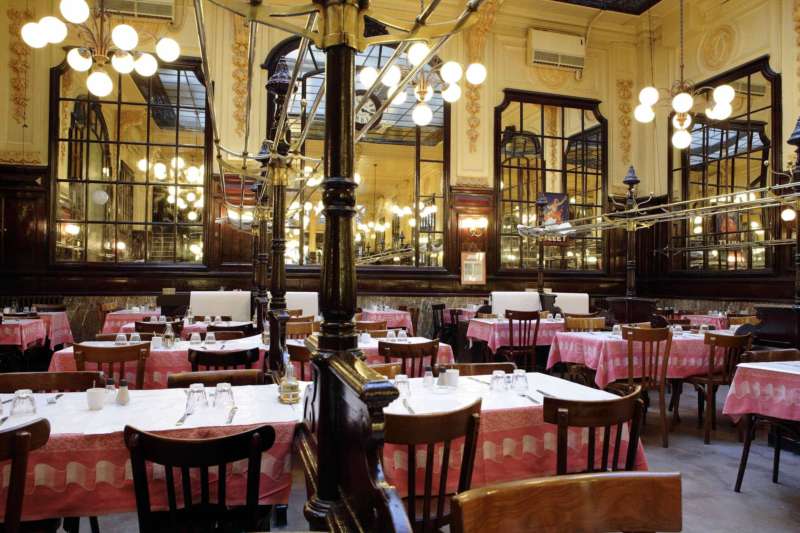 Breizh café
Crepes are worldly known today! They are easy to cook and fast to eat. Breizh café proposes buckwheat galettes and crêpes made with top quality ingredients, and this for less than 15€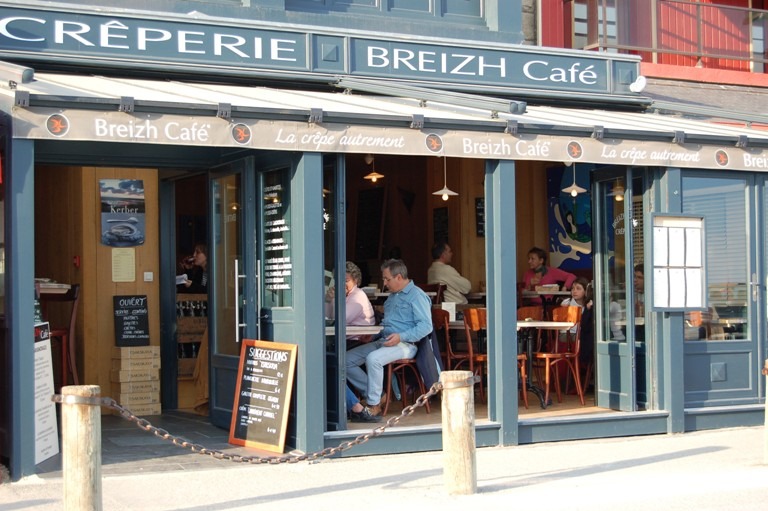 Le camion qui fume
Le camion qui fume is parisian food-truck. You can taste home made fresh burgers. Three food-trucks cross all the capital to propose their delicious burgers. If you don't like the concept of food-truck they have also a restaurant in the famous quarter of Montmartre.
A burger is around 12€
(We have a top 10 best burgers to eat in Paris here ! )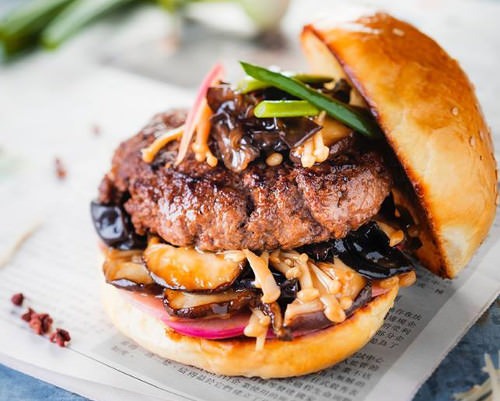 Du pain et des idées
When you reach their shop, the smell is delicious, the shop front is wonderful. You can eat viennoiseries, or small sandwiches for a few euros. It's really worth going out of your way to see!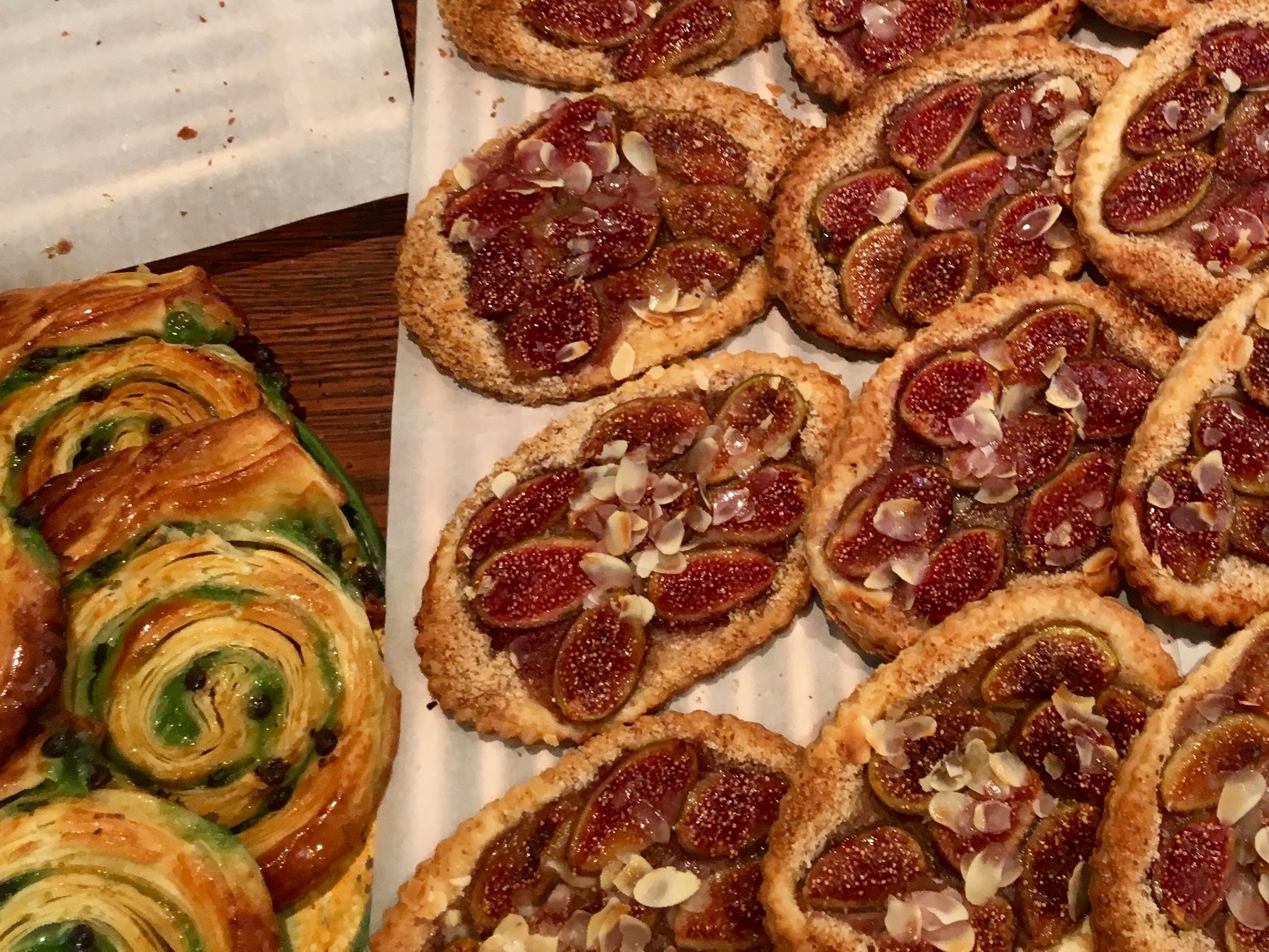 Granola at Soul Kitchen
Soul Kitchen serve the best granola in Paris. It's homemade, comes in a variety of flavours and once more is served in a generous portion making it the best value and by far the yummiest granola you'll find in the city.