23 October 2017 | Food & drinks
A restaurant from the Belle époque era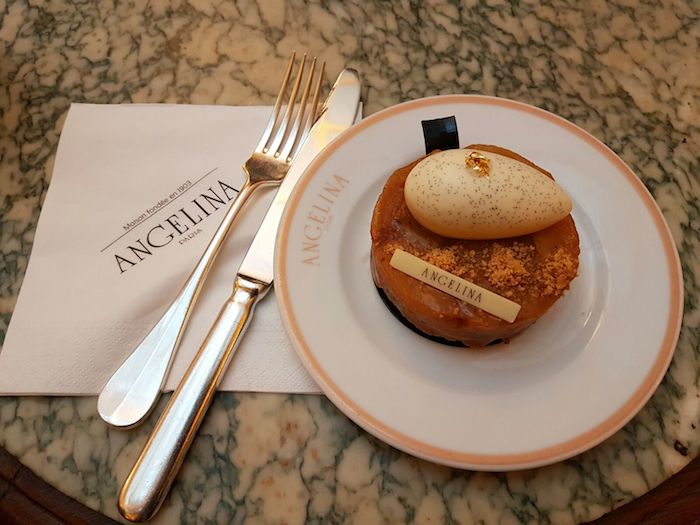 The oldest restaurants in Paris are such a pleasure to discover because they still encapsulate the old settings. A place like the restaurant Angelina, known especially for its pastries, where Coco Chanel and the upper-class society used to strut about in the early twentieth century, has to be on your list.
An entrance worthy of a five-star hotel, the molding on the walls, the chocolate-colored seats will mesmerize you. The restaurant has at its entrance a cake shop with delicious pastries (Paris Brest, éclair, macarons…) exhibiting on display. You will have delicious coffees, and some are made with cocoas from Africa.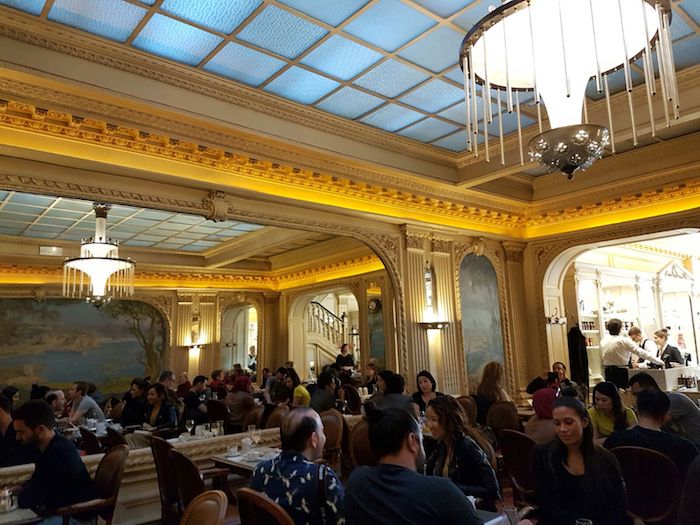 Once you have a seat you will notice the worldly atmosphere and worldly manner of the waiters, a thing that emphasizes the elegance of the place. The details on the props as well as on the dishes will make you speechless. You can come whenever you want, for your breakfast the Viennoiseries will be mouth-watering. For lunch or for a brunch you will be served French toasted, brioche, Fruit salad or Benedict eggs.
As for the evening you can have Croque Monsieur, foie gras, sandwiches, Tagliatelle or Roasted chicken. Of course, you can eat either of them at lunch or at the evening or whatever 🙂
To put in a nutshell, a simple look at the food is making you as happy as a little child; the art that transpires trough the food is efficient to make you willing to order more and to come back more than once 😉