It ressembles a former warehouse so it  is the perfect place to offer space, wooden tables and food. And yet, who would have thought that "Les recollets", a former convent would house nowadays a trendy café, called Café A. 
Around you: bare walls, counters, high tables and barstools…yes a very uncluttered setting. However, you have an interesting menu including salmon, rice, tapenade, sweet potatoes, beetroot and for your dessert you have chocolate mousse, lassi au lait de coco. Regarding the drinks, Café A is giving its all :
From the renowned fizzy drinks(Coke, Orangina), to the wide range of Bio wines(white and red wines…), without forgetting Beers and cocktails ? !
The café, with its atypical frame, welcomes wordly events like seminars, lectures…and you can privatize the place for a birthday or something else.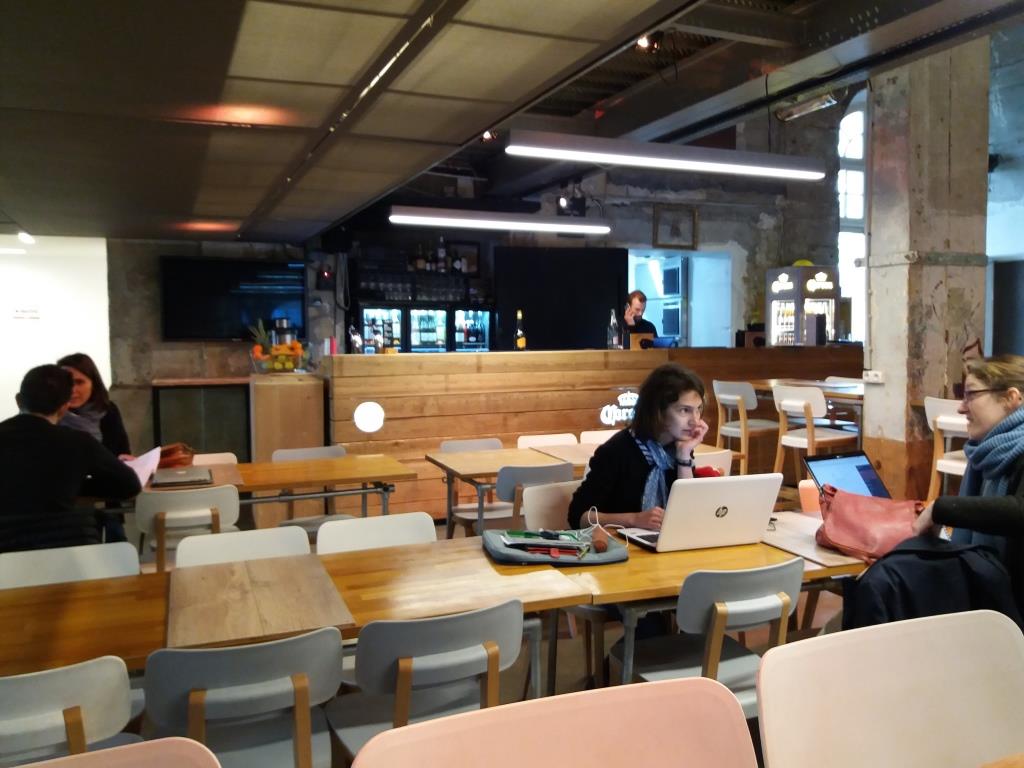 On Sundays if you feel like having a brunch (because that's so trendy), you have an unlimited buffet with detoxifying recipes!
On the other hand, an artsy spirit is aimed to be conveyed, indeed before entering the café you have to pass by arcades that exhibit some photographs made by parisians artists;)
Last but not least, during summer or sunny days, the icing on the cake is the hidden garden you have behind the restaurant. A pavement area with tables and chairs nestled under trees and a shelter.
It feels so good to be at home in the outside of Paris. That place is the proof that misconceptions about noisy and crowded spots in Paris are not always to be confirmed. A real nest, with beach chairs, a leafy setting and an overwhelming silence does exist!
Café A is waiting for its (professional or not) gawkers:)