The cafe Oz is an institution for tourists, youngsters and white-collars on afterwork in Paris.
This Australian brand already had 3 bars in Paris. But this one is really something. It is exceptional !!
First, the bar is more a huge space with different bars, mood, outdoors and indoors. SO you can be on the crowd listening to mainstream music (rock electro on afternoons, pop rap and electro on evenings). Or to be sitted with your friends on the outdoor.
Second, it il located on a huge rooftop on the top of a really original building, just in front of the Seine. Thus you have an astonishing view while drinking and dancing. So great ?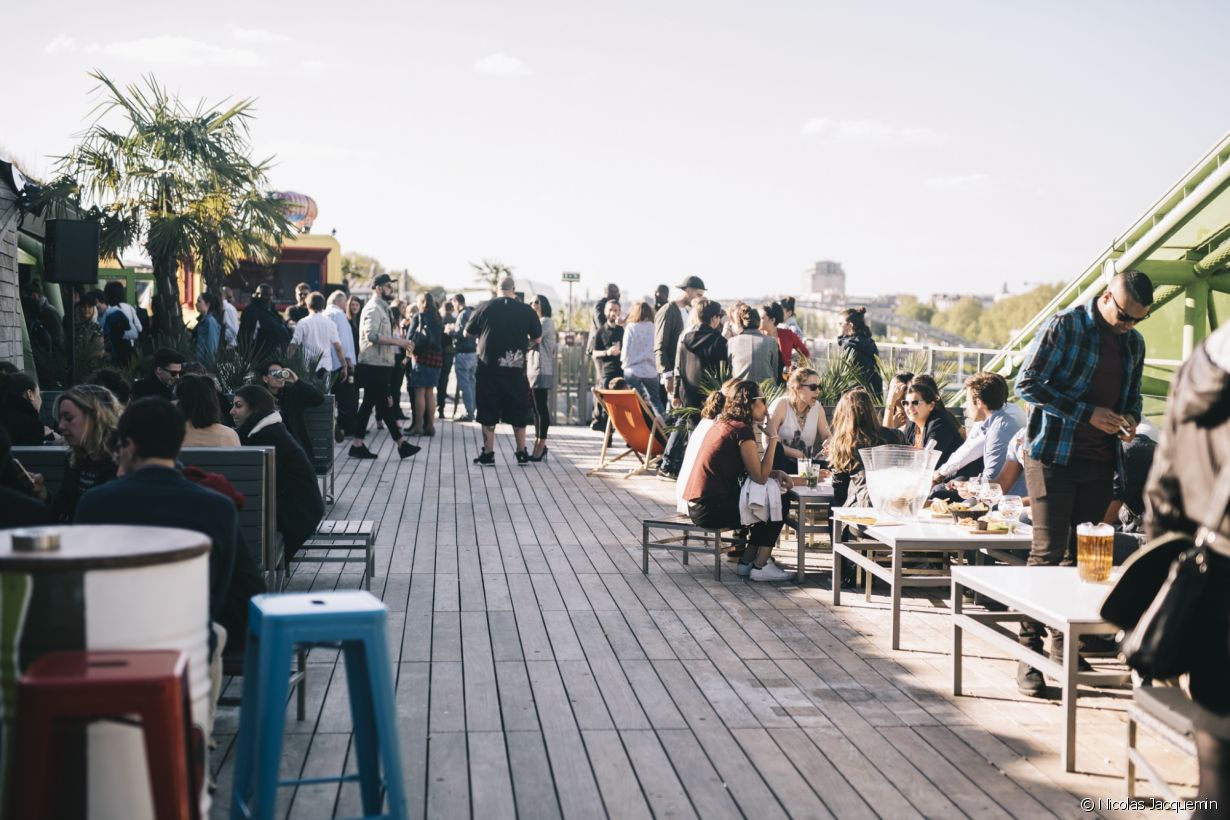 Finally the mood is really great. Not too "m'as-tu-vu". Indeed everyone can come here, so the mood is chill ? Thus don't expect to come in a classy party, here it is deconstract and mainstream music.
Careful though, they can refuse you the entrance if you are only guys looking to party there. You may want to bring some chicks here !! Oh, and the entrance is 15€ from a precise hour (but dunno the one, sorry)
So for anyone who want to have a good party with friends, or in couple. Then the place is really great. It begins early and ends late. So perfect for anyone from the grand daughter to the grand father : perfect !
Oh and the happy hour ended really early. So expect your drinks to costs from 7€ to 13€ at night. Sorry that is the cost to go nightclub in Paris