06 September 2017 | Cultural
A cemetery with a fascinating spooky history…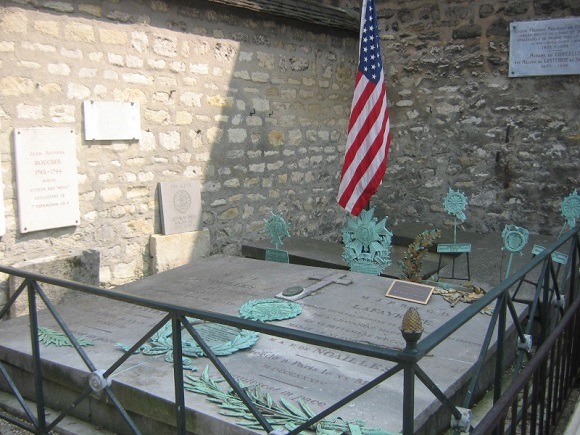 Situated in the 12th arrondissement of Paris, the cemetery Picpus is a private cemetery where French aristocrats used to bury their dead after the dreadful episode of the French Revolution that took place there.
This cemetery is set deep into the history of the French revolution. Opened in 1794, it used to be a convent soon to be turned into the last residence of thousands of victims of the guillotine, during the French revolution.
Numerous people were buried there after being treated by the guillotine and among them many French aristocrats. That's why the cemetery was bought by remaining members of the French aristocracy after the French revolution, so they could mourn their deads in peace and use it as a new place of burial for the next generation.
Known for the many deaths of the revolution, the Picpus cemetery is also a place dear to American citizens' heart when they visit France. Why? because General Lafayette, one of the heroes of the American Revolution, was buried here in 1834. His tomb is visited each year for the 4th of July by the American ambassador in Paris.
It is said that when the Germans occupied Paris during the Second World War, they left the American flag floating above Lafayette's tomb, as a sign of respect, even though they were at war with the Americans. 🙂
Among other strange stories that may have happened in the cemetery: Louis XIV is said to have been cured of one of his many diseases while attending a blessing into the Picpus Chapelle… A mystery that remains still unsolved today… 🙂
So if you are a history lover, you have to visit the cemetery Picpus and dive deep into the French history but also into the history of American Revolution. All the names of those who died from the guillotine are inscribed in the Chapelle: all 1306 of them.