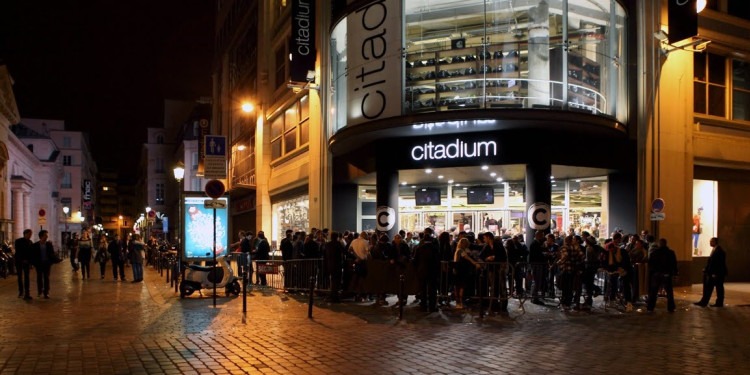 If you are looking for streetwear clothes and items, this is where you ought to be! There are 3 floors, separated by a huge light well in the middle. It is basically the temple of brand clothes (more than 250 different brands represented here). Adidas, Carhartt, Nike, The Kooples, Pull & Pear (I told you so)
You'll get to discover the last trends in terms of street culture: streetwear, sports clothes (for rugby, football, whatever), and especially sneakers with a huge range of choices.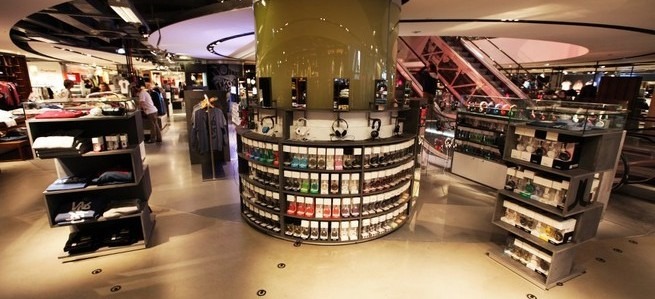 Even though it is really young-adult-oriented because mostly focused on streetwear, everyone can find happiness. As it is brand clothes, most of them are quite expensive. Yet, you can find very original things at medium/low prices (thanks a lot Pull&Bear)
In Citadium there are not only clothes but also a lot of cool and trendy items, such as polaroids and so on…
So I vividly recommend this place if you feel like window-shopping anytime! 🙂
One last remark: there is a lot of choice for men, perhaps a bit less for women. But don't worry, you have all the other Grands Magasins (Galleries Lafayette, Printemps) located on the Boulevard Haussmann nearby.