09 October 2017 | Food & drinks
Too few people understand a really good sandwich.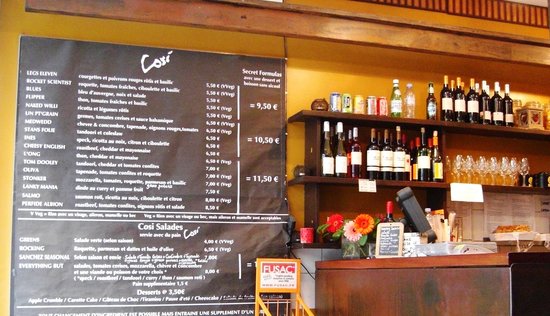 Do you wanna taste the best sandwich in Paris ? Please come here !
If you want to eat something quick in a good atmosphere, this is the place.
This Italian tiny shop (which has 2 floors in the Saint Germain Quartier though!) has its own wood oven in order to prepare its own bread.
And the bread is really one of the specialties of the house: it is a mix of a focaccia and a ciabatta. And it is served hot most of the time.
All the products are fresh and "de saison" (which means that they are seasonal). AND the recipes will suit everyone. For example, you will have the cheesy English with Rosbeef for the carnivore and the naked willy with vegetables for the veggies.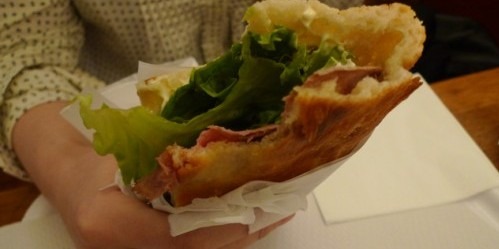 For the size of the portions, well it is ok. And if you are more hungry you will order a desert anyway.
Because the deserts are pretty good. I am not sure if it is cooked in the shop, but it seems like so.
Finally, the must is when you order a sandwich with a glass of red wine. And you say to the waitress to keep a piece of pie for you in the case you are hungry.