01 August 2019 | Food & drinks
Travel on "Desi Road", the most desirable (and instagramable) Indian restaurant in Paris. A "neo Indian" nugget nestled in the heart of "Saint Germain des Prés", au 14 rue Dauphine more exactly.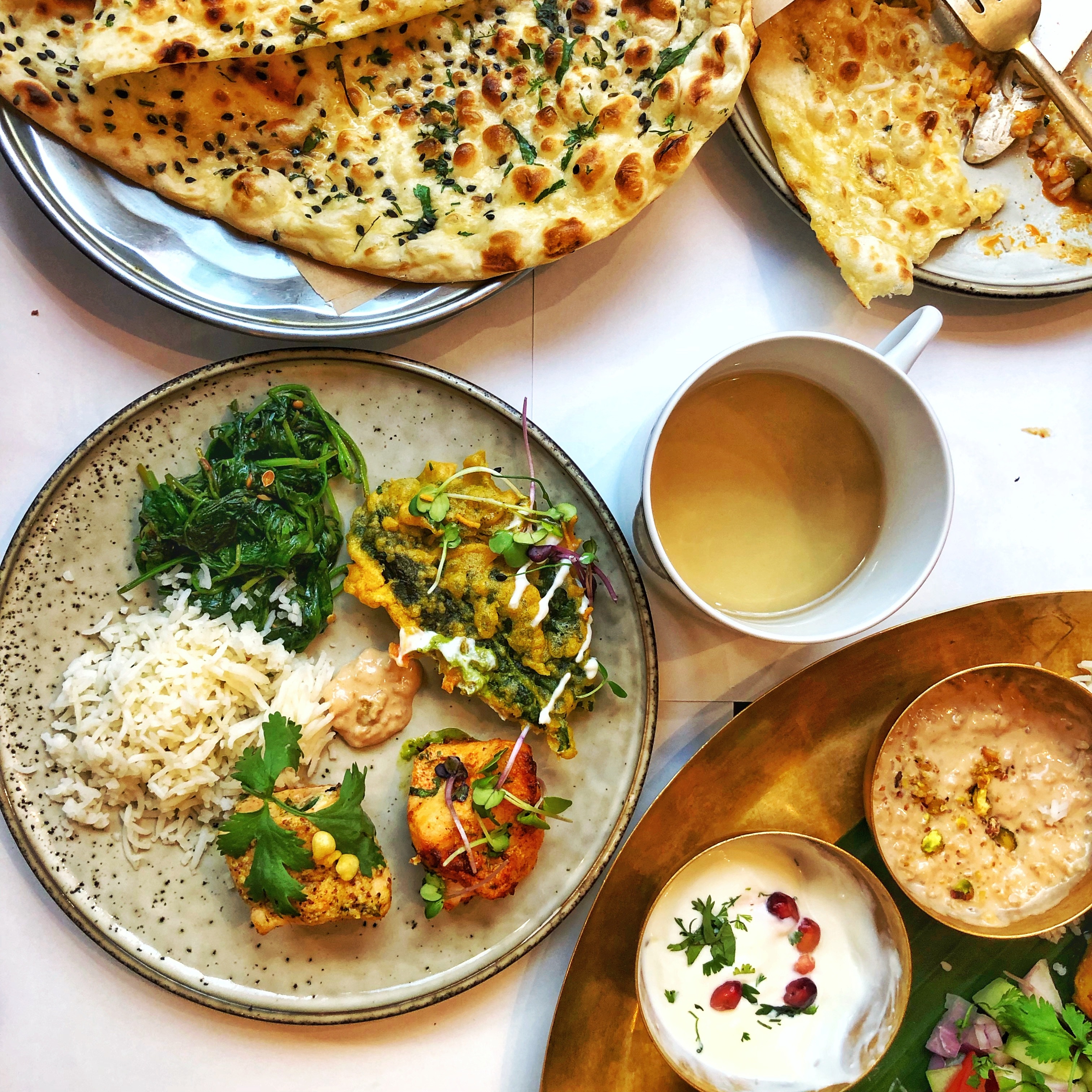 When we cross the door of Desi Road, we are transported to British colonial India. The modern decoration was thought and chosen with great care and taste by the owner Stephanie de Saint-Simon, an India lover. We want to buy everything…And this is possible ! You can buy decoration (cushions, boxes, notebooks, mirrors, etc.) at low prices!
We are welcomed with kindness and begin our journey with a creamy mango lassi, like a sweet refreshing candy, and with a balanced and relaxing white tea made in India from Mittal tea house, a institution in delhi!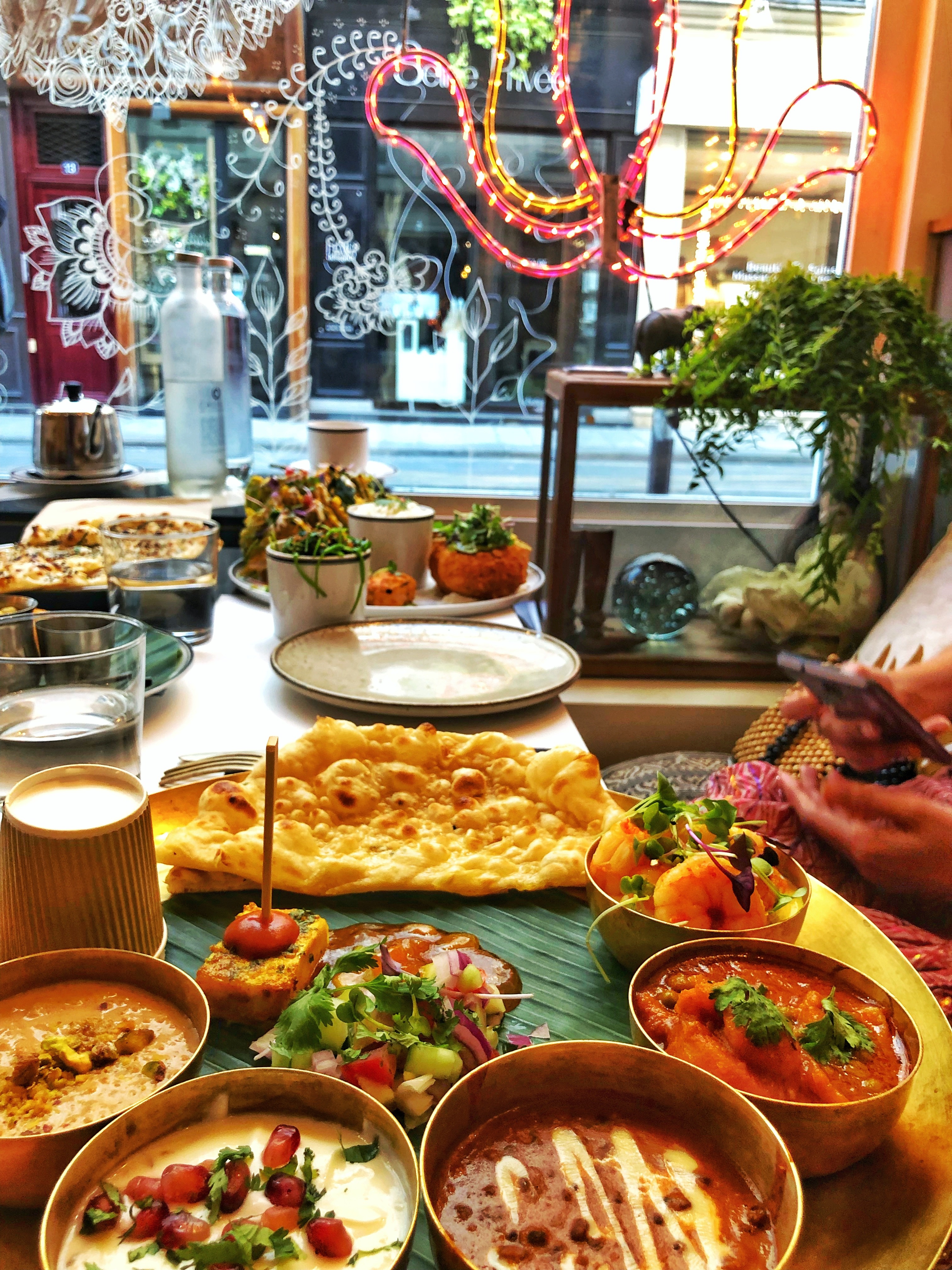 We continue with a parade of dishes that are eaten with the eyes: the plates are elegantly erected as in a gourmet restaurant, the colors fuse, and we take 20 minutes to take pictures of these culinary works of art. If you need to pimp your Instagram account, you're in the right place 😉
The great classics of Indian cuisine are proposed but revisited in a contemporary way, never seen thant ! We have tasted the following dishes that offer a good panorama of the menu :
"Tali prawns", an assortment of small dishes including a dal, a rice recipe, curries including one with prawns, a recipe based on yoghurt, nanan and dessert
'Chef's Assortment' with "Palak patta chaat" a delicious snack made with spinach leaves in donuts with spicy potatoes + a Tandoori salmon & Chicken tikka, farm chicken breast marinated with red spices & garam masala and garnished baked + a tandoori salmon label red marinated in butter & Kasundi mustard just baked, chickpeas blown. Awesome !
Along with :
A "pani puri", a delicious little soups stuffed with potatoes filled with tamarind chutney and a spicy sauce with fine herbs
A long Annan, black sesame, garlic and coriander
Spinach with cumin and garlic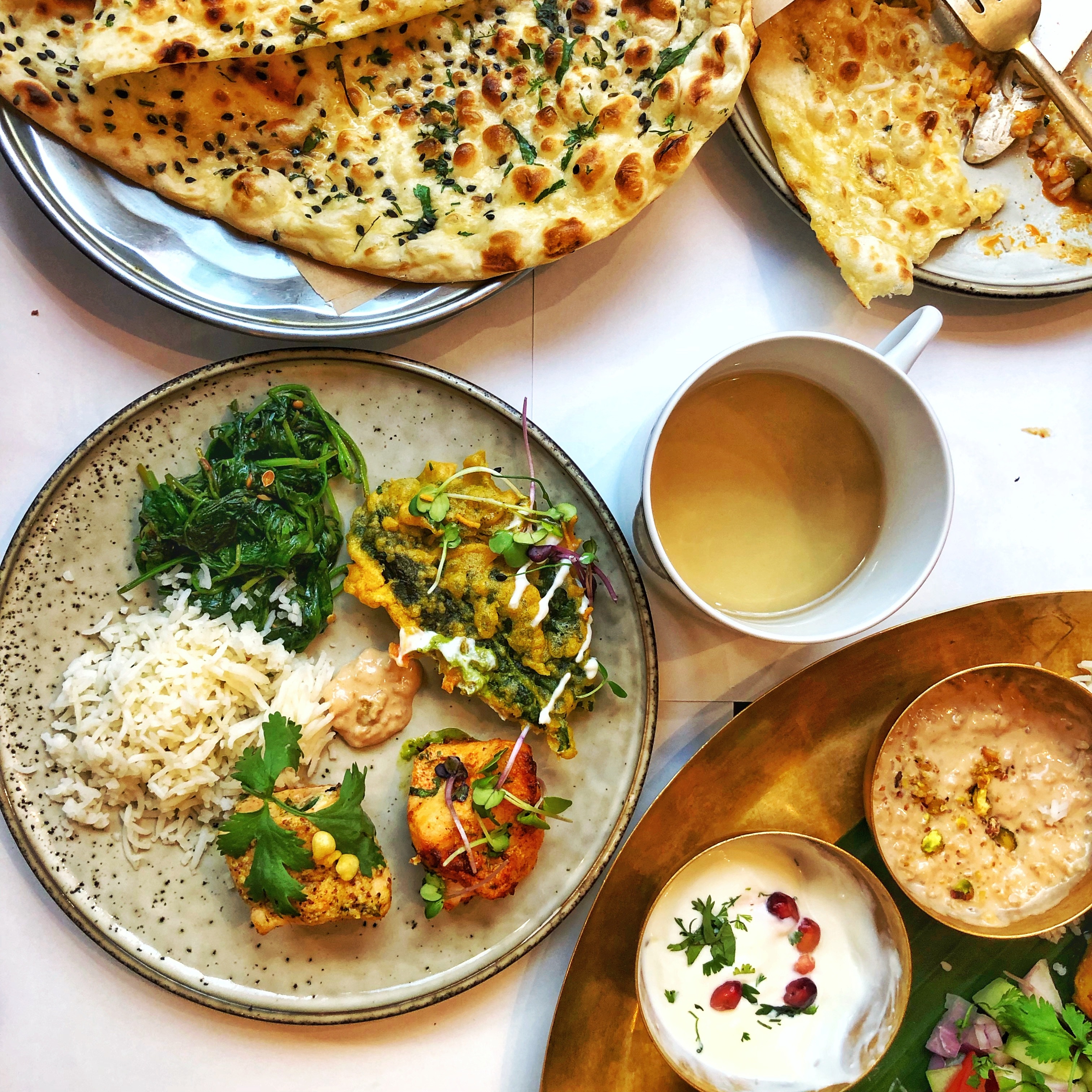 Our favorite ? The Potato & Lamb Cake, a potato melt & spiced cake, Curry yoghurt & cress. It will let you down!
What about money ? it's a little more expensive than a classic Indian restaurant, but considering the quality of the products, it's almost cheap!
You complete the trip with a full belly and a light heart, a head full of color, full taste buds, with the feeling of having traveled to an India from another time…!
Head towards Desi Road, you will not be disappointed about the trip 🙂