09 October 2017 | Food & drinks
la pasta è come una donna. Chi va piano va sano 
This italian restaurant chain is having a huge success since 2015 in Paris.
The first one opened in the 11th arrondissement in 2015, and since then they have been opening 2 new restaurants each year in Paris.
The concept: fresh Italian food at a good price, by importing the ingredients directly from the local producers in Italy.
You will find :
– Giant pizza baked on wood fire oven
– Delicious local ham (bresaola, prosciutto di parma…) of 12, 24 or 30 months Old,
– Burrata, stracciatella, mozzarella, and many other kinds of cheese that ends with "a"
– True italian pasta
– Italian desert (Panna cotta, tiramisu, also an amazing pizza nutella ! )
– Local wine or cocktails, sorted by the regions of Italy they are from
and many more !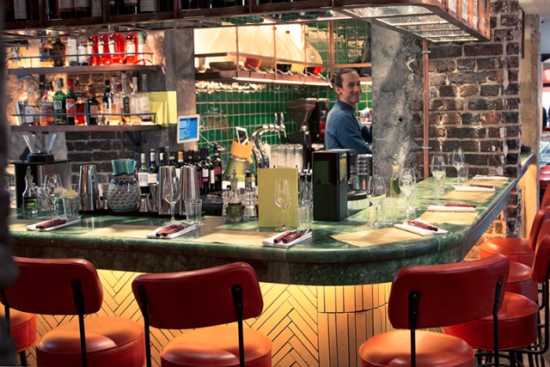 The atmosphere is great as well. Giant barrels of wine, ham hung on the ceiling, large mirrors…
All the waiters are Italian, and willing to make you discover their culture. Feel free to ask them any question about the food!
No reservations here, due to the success of the restaurant, you need to queue and wait for a table… The best way to get in quickly is to come early at opening (around 12 pm at Lunch, 7 pm at Dinner,).
They have many restaurants in Paris (Ober Mamma, East Mamma, Mamma Primi…) so be sure to check the one you are going !