03 October 2017 | Food & drinks
The place where the bigouden pancake rules!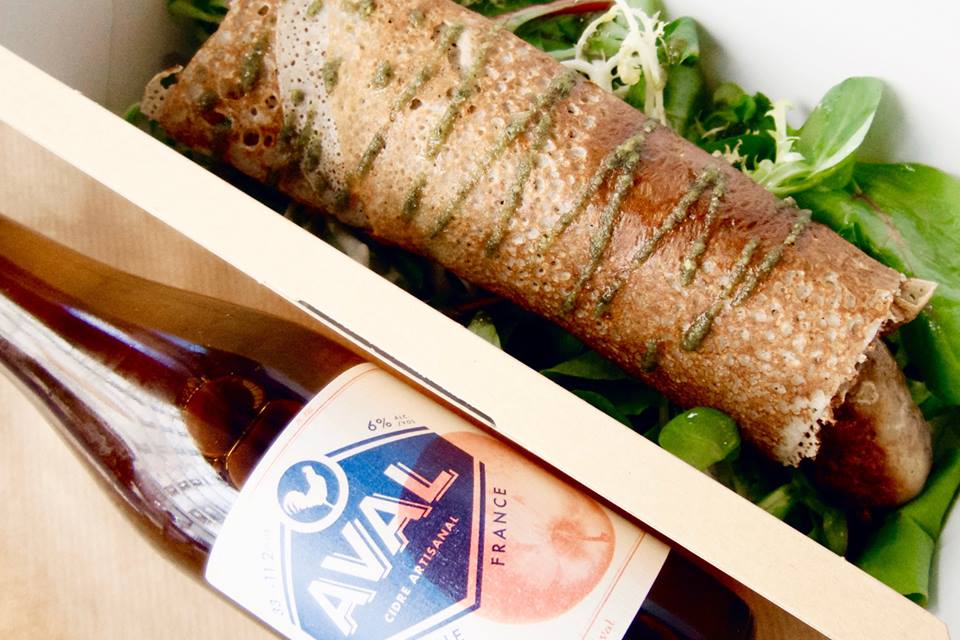 Set in the 11th arrondissement of Paris, Krügen is a "creperie" like no other on. It's a bit like if you were in Brittany but still in Paris. 🙂
The setting is inspired by a contemporary cantine with a few Breton gimmicks added here and there like surfboards or a map of Brittany drawn on the wall.
So what's a "crepe"? "La crepe" is a delicacy coming from Brittany which is close to the well known pancake. It can also be called a "galette" 🙂 Krügen is the specialist in Paris.
At Krügen's, you can enjoy all the specialities from Brittany: ciders, black wheat galettes, oysters and the famous kouign made of sugar, butter and wheat. All the products sold in the shop/restaurant come straight from Brittany and are mostly organic.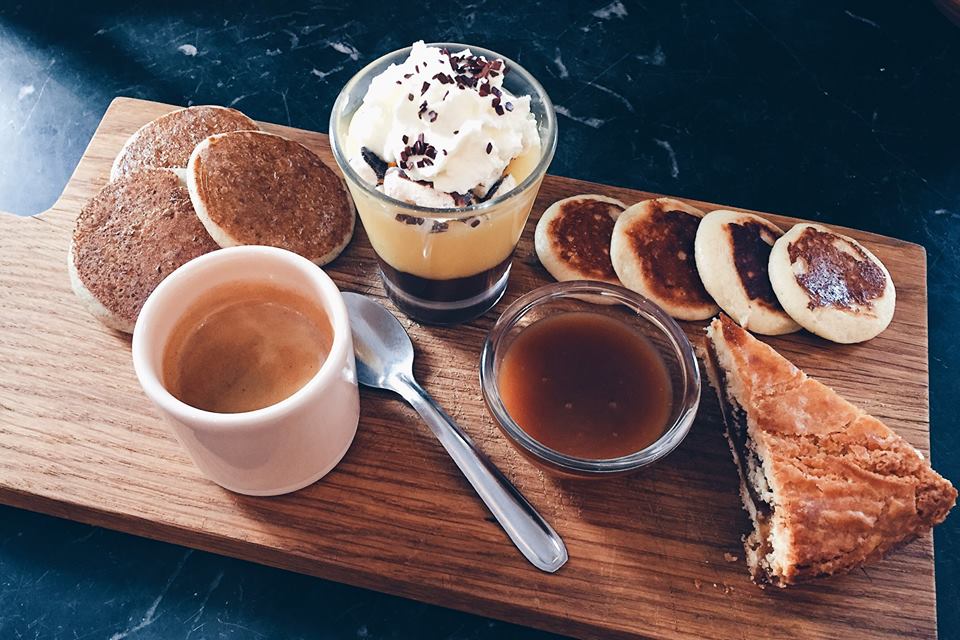 You can go to Krügen for brunch on weekends and enjoy the full scope of Brittany in your plate. If you are feeling adventurous, try the "galette saucisse": basically it's a big sausage wrapped up in a pancake. 🙂 It's delicious!
Among other Breton classics, you can find the gluten-free pancakes "crepe au sarazin". You can even pimp your pancakes your own way by adding extra ingredients such as eggs, cheese, ham or vegetables 🙂
But what we recommend above everything else is the kouign pancake: it's made of sugar, butter, milk and flour. It is decadent as hell 🙂 You can also try the kouign burger if you are not currently on a strict diet 🙂
If you are in a hurry, you can also enjoy your meal as a takeaway or buy some of their organic ciders or "rillettes" at the shop.
So don't be shy and wake up the little sleepy Bigouden in you at Krügen's 🙂