08 November 2017 | Leisure
Feline enthusiasts would say : it's the cat's meow !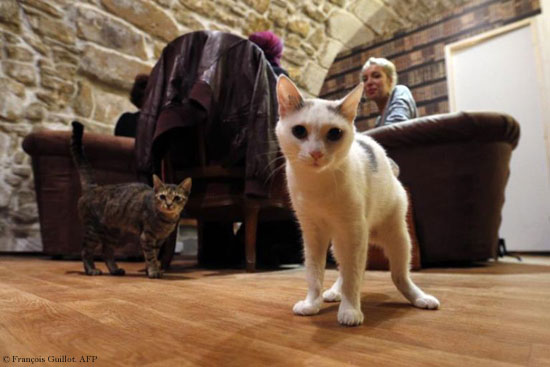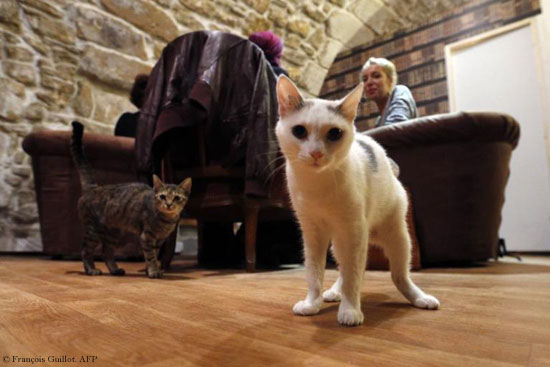 Imagine you are eating with your friends (or even alone) in a place surrounded by cats and instead of hearing a hectic and loud music you are hearing in the background (not the faint classical music) a comforting and soothing sound, a cat's purr !… I dare you not to be moved by that. When i had a seat at Le café des chats (café for cats in English), I saw grown up people being amazed like children by the cats passing by or bouncing around !?
Just put aside the misconceptions you may have about pets ,probably thinking you will be disturbed or getting dirt… hygiene and rules are to be observed :
You can not feed the cats, put them on the table or wake those who are asleep for example and you are not forced to eat with a cat on your knees for sure. However if you want a moment of tenderness before returning to the parisian jungle, you can caress a cat and play with him he'd like it. You will find them sitting on a chair or in their trees.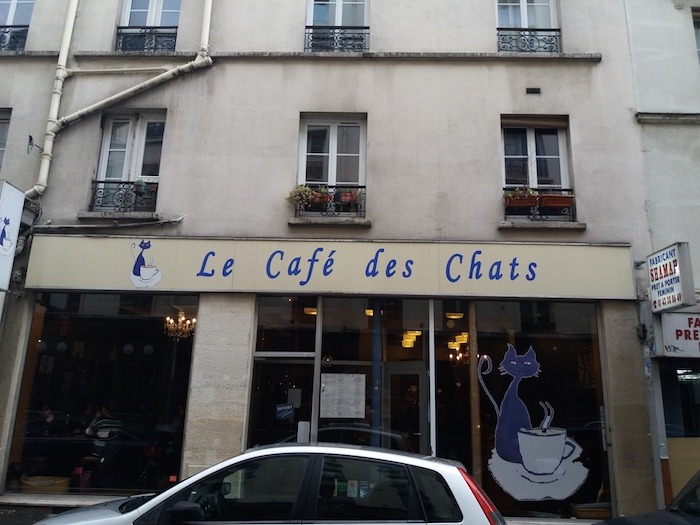 One must not forget that even if cats are treated as kings and are considered as being at home, so is the customer !…You will enter in a place with vintage furnitures, chandeliers hanging, impressive sofas, a bookcase in trompe l'oeil style and paintings on the walls, giving you the feeling you are sitting in your living room.
What about the prices ?…well it is a bit expensive but it's worth trying once or twice all the more since the meals are made with unrefined products and the portions are generous.If you scroll the pictures above, you will find the menu proposed by that Café. So enjoy and don't forgive to kiss the cats goodbye before leaving ! ?