06 September 2017 | Food & drinks
An old school bar for nostalgics and 80s lovers.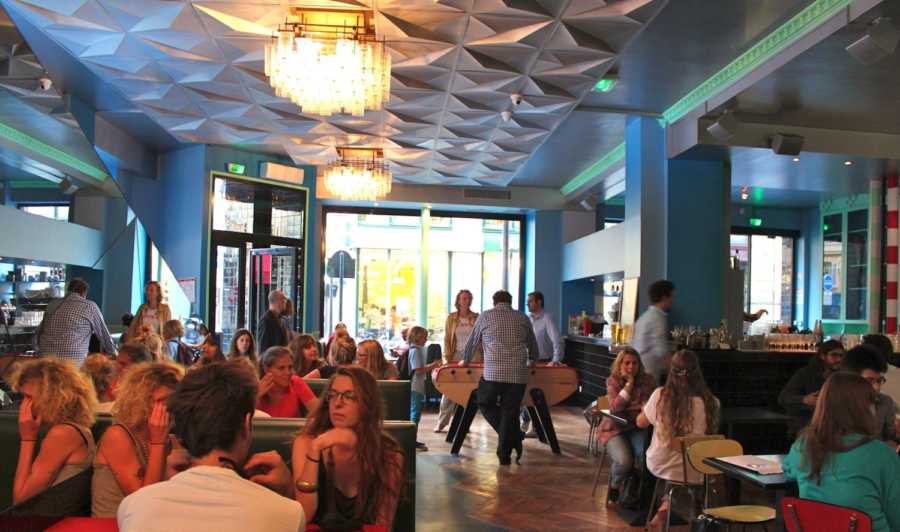 The "Fantome" (means "The Ghost") is a funny "geek" bar in Paris.
Inspired by the Brian de Palma's movie "Phantom of the paradise" and located in the 10th arrondissement, this place will make you travel back in time.
Arcade games (Astro city, Street Fighter, Pacman…), flipper, baby foot, along with a "Star Trek" ceiling, it is a true paradise for whoever was born in the 70's or 80's.
But even if you're not a real "geek", you will still enjoy the nice cocktails (12€ – the menu changes every day) or the tasty pizzas (6€).
And after a certain hour (generally 10 pm), if you like dancing, the basement turns into a nightclub. The music is old school as well, so you'll be able to dance on some jerk or rock'n'roll 🙂 !
If you want to go to a vintage-style kind of bar, with good cocktails, play darts or Mario kart and then dance on a good Beatles' song, this place is ideal. And the entrance is free (it is a bar, not a nightclub)
Just don't expect to seat as the place is generally very crowded, as any hipster places in Paris. Tuesday or Wednesday are definitely the best days to go if you want to avoid the crowd!