06 September 2017 | Leisure
For stamp lovers and iddle promeneurs...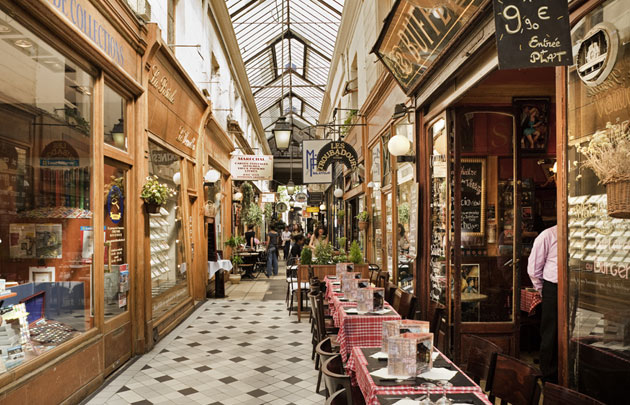 The Passage des Panoramas is a covered passage linking Boulevard Montmartre and Rue St Marc in the 2nd district of Paris. This commercial passage is the true ancestor of the contemporary mall, we know so well.
Opened to the public in 1799, this is probably one of the oldest passage in Paris. It is part of the Monument Historique scheme since 1974 and it attracts tourists, iddle walkers and lovers of stamps from all other the world.
This passage kept its original features and loads of rare stamps shops can be found here. You can also find ancient postcards shops and the famous Stern printer in the premises.
So if you want to feel like it's the 19th century again, go and visit this Parisian gem. You will surely travel back in time… 🙂
Plus, there are several restaurants and nice things to do in the area. So, take your time and go there 🙂