08 November 2017 | Cultural
"My kingdom for a horse!" Shakespeare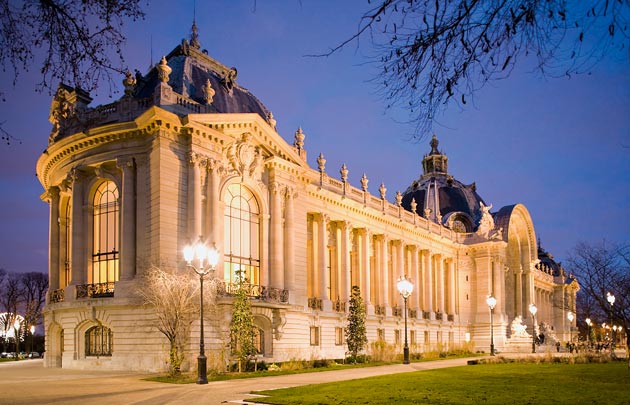 The Petit Palais is literally the name for "the small palace".  You will find this museum just near the Seine and the Alexandre III bridge. And indeed, it is a real palace for the architecture on the inside and the outside is magnificent.
The Museum of Fine Arts of the City of Paris is located on the Avenue des Champs-Élysées. It is is an architectural jewel built during the Universal Exhibition of 1900 (the exhibition where the Eiffel tower has been built J)
There are approximatively 1300 works exhibited there. And it presents several collections of sculptures and paintings, from Antiquity to the XIXth century. And there are also many temporary exhibitions there which are really good. It is mainly about romantic stuff by the way.
The many works of the museum (sculptures, paintings, tapestries, objets d'art, icons) offer a wide artistic panorama of the fine arts.
You will discover there the collection of French paintings by major artists of the 19th century: Delacroix, Monet, Sisley, Renoir, Toulouse-Lautrec, Courbet as well as antique and medieval collections, and the works of the French and Italian Renaissance or Flemish and Dutch paintings.
Access to the permanent collection is free and open to all. Plus, if you are here in mid-October, you shall go to the FIAC, which is the greatest international contemporary art fair and is housed in the Petit Palais.
Finally, I can say that it is one of the best places to visit in Paris. The architecture, the permanent collection, and the temporary exhibitions are awesome. Please go there! You won't regret it!
Oh, and do you know why we call it the "small palace" ? Because it is just near the "Huge palace" which is another gem for its temporary exhibitions and its glass atrium room !